Getting ready for college is more than preparing your book smarts; it's making sure your money is right, too. If you aren't paying attention, you could take out massive student loans, falling into major debt long before you start your career. That's why you need to know how a student loan is different from a scholarship. And how to maximize your free money before moving onto borrowed options.
Before you head off to school, make sure you know what the difference is between grants, scholarships, and loans.
Get Free Money through Grants and Scholarships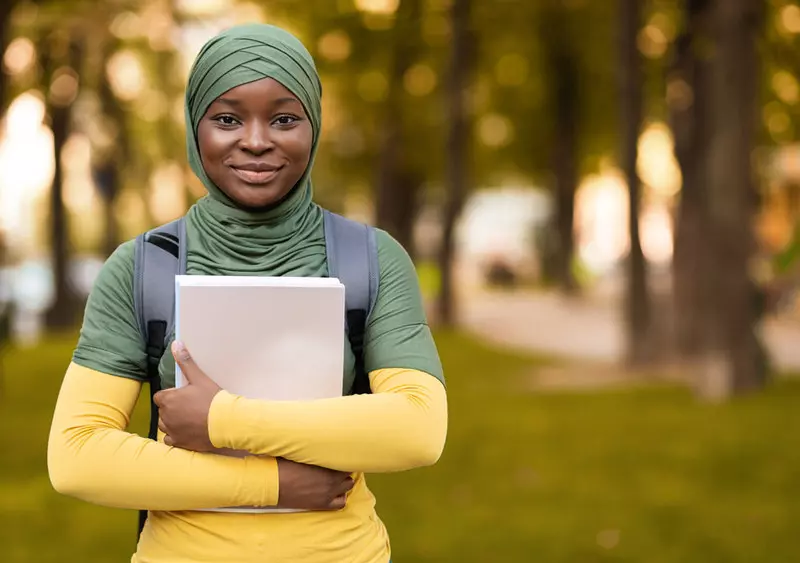 Scholarships and grants have one major thing in common: they're both types of free money you don't have to pay back. The more free money you get, the less you need to pay back after you graduate. You could fund your entire education through grants and scholarships.
Grants
Grants are awards for free money based on need. You can win grant money for just about anything, including:
Socioeconomic background
Race
Ethnicity
Sexual orientation
Where you go to school
Potential major
Your family
Disability or disabilities
Grants can come from many different groups, including:
The government. You can get grants at the local, state, and federal levels. The Federal Pell Grant and TEACH Grants are awarded at the federal level.
Nonprofits or private organizations. Many businesses have nonprofit arms to handle philanthropy and giving. For instance, Google for Nonprofits and The Coca-Cola Foundation work on behalf of their private counterparts.
Institution. Many colleges and universities award grants based on need. Amounts vary based on award, college, and financial circumstances.
Often, grants are given with no stipulations to pay back. However, some grants have guidelines that if you don't follow, you might have to repay your grant. For instance, the TEACH Grant requires teachers to meet specific qualifications by a certain time period, or their grant converts into an unsubsidized loan. When you apply for the TEACH Grant, you'll sign an agreement where you understand the terms, and if you fail to meet them, you'll repay the loan.
Before applying for a grant, make sure you understand all the requirements, including what happens if you don't meet them all.
Scholarships
Scholarships are merit-based awards for money that doesn't need to be repaid, usually based on grade-point average (GPA), test scores, or extracurricular activities, like sports or clubs.
Scholarships can pay for education-related expenses, and depending on the award, you can pocket any extra to cover other needs, like transportation, housing, and food. Scholarships come from:
Nonprofits and community groups
Religious groups
Private companies
Social organizations
Colleges and institutions
Employers
Government entities at the federal, state, and local levels
When reviewing scholarships, make sure you meet all the eligibility requirements before applying.
How to Find Scholarships and Grants
Not all grants and scholarships are created or managed equally. When you're exploring grants and scholarships to help pay for school, make sure you keep a list or spreadsheet of:
The name of the award
Award amount
Specific eligibility requirements
If it's an ongoing award (for instance, can you get it every year you're in school?)
The due date for the application and any supporting documents
If you've applied, won, or didn't win the award
Many awards will request a copy of the Free Application for Federal Student Aid, or FAFSA. Therefore, make sure your paperwork is updated before you apply.
It's important to keep track of all your awards and potential awards. This saves you from applying to the same award more than once, and it also makes sure you get enough money to cover the total cost of school. If some awards are given just once per student, a spreadsheet or list helps you keep track of applying for and getting awards beyond your first year.
You can explore scholarships and grants through places like:
Local businesses and organizations
Churches, synagogues, mosques, and other religious groups
Your potential school's financial aid department
Your high school guidance counselor
Remember that some awards are for specific people or purposes, including:
Military affiliation
Level of schooling (undergraduate, graduate, master, doctorate)
Academic achievement
Financial need
When looking for awards, try to be as specific to your wants and needs as possible. For instance, some databases let you search for awards by race, sexual orientation, and disability.
Try a few different searches to make sure you're covering many different bases. The more grants and scholarships you get, the less you may rely on other forms of money to pay for school, like student loans.
Cover Funding Gaps with Student Loans
If you don't have enough money to pay for school through grants, scholarships, and family contributions, you can apply for student loans. A student loan is different from a scholarship because student loans need to be paid back, usually with interest. Scholarships are free money that you get to keep.
While student loans, grants, and scholarships all give you funding to pay for school and other college-related costs, student loans require you to pay them back. There are two types of student loans: federal and private.
Federal Student Loans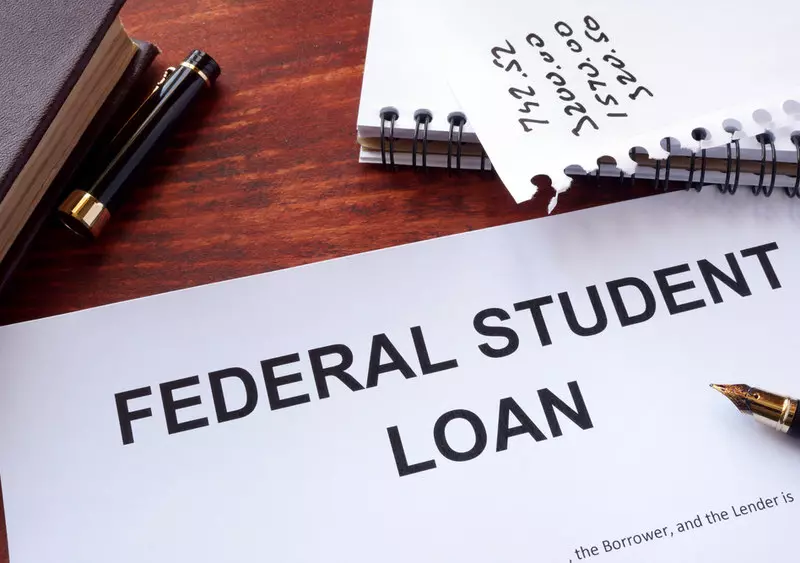 You may qualify for these loans when you complete the FAFSA every year. Federal loans are offered by the federal government and administered through the U.S. Department of Education.
Some loans are based on need, while others allow you to borrow as much as you want based on the cost of attendance and other expenses. Here's a breakdown:
Direct Subsidized Loans: Undergraduate students who show financial need can receive these loans after completing the FAFSA.
Direct Unsubsidized Loans: These are for undergraduate, graduate, and professional students. These loans aren't based on need.
Direct PLUS Loans. Parents of undergraduate students or students in graduate or professional programs can apply for a Direct PLUS loan. A credit check is required, so you might not qualify if you have an adverse credit history.
Direct Consolidation Loans. After you graduate, you can combine all eligible federal student loans into one through a Direct Consolidation Loan.
There's a limit to how much you can borrow in subsidized and unsubsidized loans. If you need to borrow student loans to pay for school, your first stop should be federal student loans.
For most students, federal student loans will cover all their educational needs. But if you still need to cover the funding gaps in your education, you'll need to explore private student loans.
Private Student Loans
Private student loans are offered by private institutions like banks, credit unions, or online lenders. There's no set standard for private loans, so eligibility, terms, and requirements all vary by lender.
Private student loans require credit checks, so if you have low credit or no credit, you might need to get the help of a cosigner. Keep in mind that a cosigner is responsible for your loan, too. So, if you fail to repay your loan, your credit score will plummet — and so will your cosigner's.
Private Student Loans vs. Federal Loans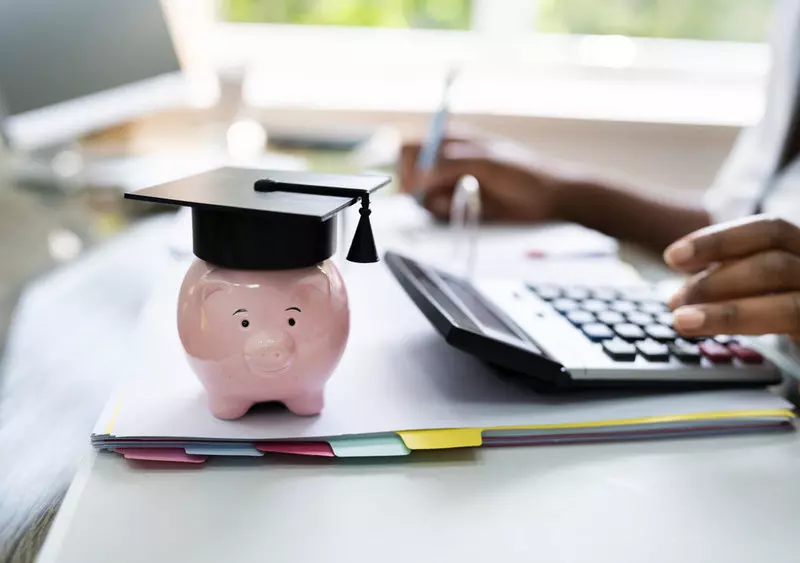 Private student loans are helpful when you're in need, but they should be your final option when exploring funding for school. Federal student loans tend to have the lowest interest rates and offer many different long-term repayment options for affordable monthly payments. They also offer income-driven repayment plans and forgiveness options that private student loans don't provide.
Private student loans don't offer as much protection in case of an emergency. For instance, if you get laid off and can't afford to pay your student loans, federal student loans offer deferment and forbearance options, which temporarily pause your payments without hurting your credit score. While private student loans have hardship assistance, not all private student loans offer these terms.
How to Choose between Grants, Scholarships, and Loans
If you're not sure where to look first to fund your education, here's how to see which options are best for you.
1. Start with free money. Whether it's grants or scholarships, exhaust all your free money options before moving onto other funding methods.
2. Borrow through federal student loans. If you need to take out student loans, start with federal student loans. They offer the lowest interest rates and don't use credit history for most loan options to determine eligibility. Use all your federal student loan funding before looking into other options.
3. Finish with private student loans. If you still need more money to cover education costs, apply for private student loans. Try to limit these to as little as possible, if at all. Remember, the more you borrow now, the more you'll pay back after you graduate – with interest.