Turning the big 4-0 is more than just a day of getting older. It's a transition into a new chapter filled with hopes, experiences, and moments waiting to be created. But who said a memorable 40th birthday party must burn a hole in your pocket? Certainly not us!
In this blog, we dive into 40th birthday party ideas on a budget that will be sure to make this milestone birthday spectacular! 
Why a 40th Birthday Is Important
The 40th birthday is called the "fabulous 40" for a reason. It's a celebration of all you've accomplished and a warm welcome to the exciting journey ahead. Moreover, it's a chance to reflect, celebrate achievements, and set new goals.
Whether it's about cherishing relationships, marking personal or professional milestones, or simply celebrating the joy of life, your 40th birthday is a canvas waiting to be painted with joyous memories. And guess what? You don't need to splurge to make it memorable. Below, we introduce you to our guide to organizing a day filled with joyous things to do on your 40th birthday.
How Much to Spend on a 40th Birthday Party
Determining the budget for a celebratory bash like a 40th birthday party doesn't have to be a headache. The amount to spend can vary greatly, depending on personal financial situations, preferences, and the number of guests you plan to invite. It could range from a modest sum of $100 for a small, intimate gathering to upwards of $1,000 for a larger celebration.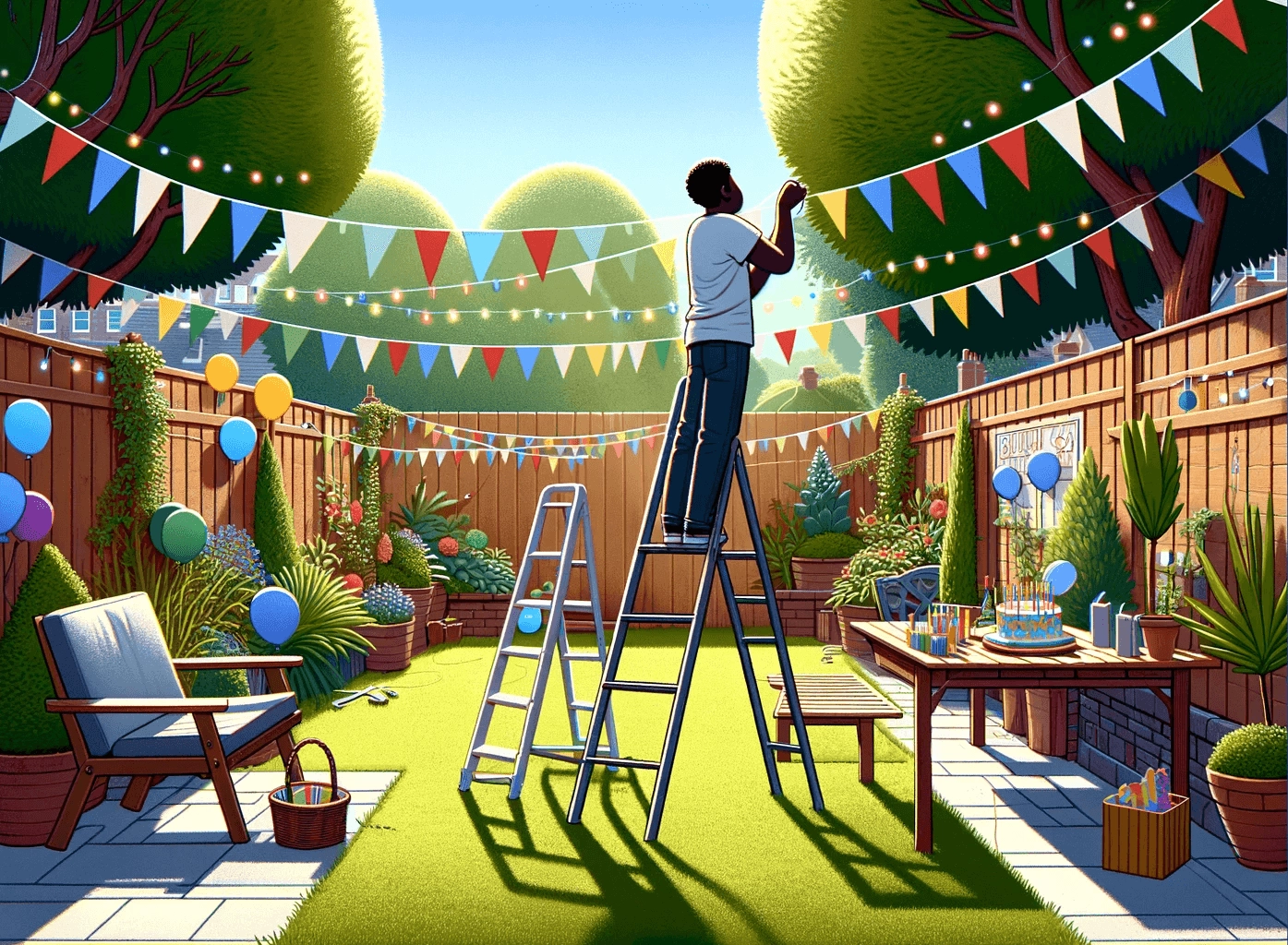 However, there's no hard rule, and a memorable party doesn't necessitate a hefty budget. Here are some savvy steps to ensure you can have a blast without breaking the bank:
Evaluate Finances: Look at your current financial situation to understand what you can comfortably afford. Consider setting up a separate savings account a few months in advance and contribute to it regularly to build up a party fund.
Prioritize Elements: Determine what aspects of the party are non-negotiable for you. Is it the venue, food, or entertainment? For example, if you're hunting for 40th birthday ideas for a husband on a budget and know he loves live music, allocating a portion of the budget for a local band could be a priority.
Research Costs: Obtain quotes from various vendors or check prices online for a realistic idea of costs. If you're exploring cheap 40th birthday ideas, look for discounts or bundle deals for the venue and food.
DIY and Potluck: Embrace DIY for decorations, playlists, and food. Homemade items add a personal touch and can significantly cut costs. If you want to save more, encourage a potluck-style meal where guests bring a dish to share, reducing the burden of food expenses while adding a variety of dishes to the feast.
Now, let's delve into some creative and unforgettable 40th birthday party ideas on a budget to make this celebration memorable and enjoyable.
Retro Style for 40th Birthday Party
A retro party can transport guests to a groove era, making the 40th birthday bash a nostalgic rendezvous. Choose a decade that resonates with you, like the '60s or '70s. Ask guests to dress in fashion trends from the chosen decades.
Fashion: Encourage guests to dress in iconic '60s and '70s fashion – think bell-bottoms, tie-dye, and flower power.
Venue: Decorate with lava lamps, psychedelic posters, and a disco ball to transport everyone back to these colorful eras.
Music: Curate a playlist of the legendary tunes from these decades, featuring artists like The Beatles, ABBA, and Led Zeppelin.
Entertainment: Quiz guests on '60s and '70s trivia or set up a disco dance floor.
Board Game Party
A board game party is a splendid idea to celebrate your 40th birthday at home and to spice up your celebration.
Invite guests to bring their favorite board games, from classics like Monopoly or Clue to modern hits like Jenga or Catan. Hosting at home or a friend's place can save on venue costs while providing a cozy, intimate setting.
Snacks: Opt for easy-to-eat finger foods and snacks like pretzels, popcorn, chips, and dips.
Decor: Decorate using classic board game designs, such as a Monopoly or Scrabble-themed banner and tablecloth.
Music: Play a light, upbeat playlist in the background to keep the mood lively and enjoyable.
Outdoor Movie Night
An outdoor movie night is a charming and budget-friendly way to celebrate a 40th birthday under the stars. It's an excellent example of how to make a 40th birthday special.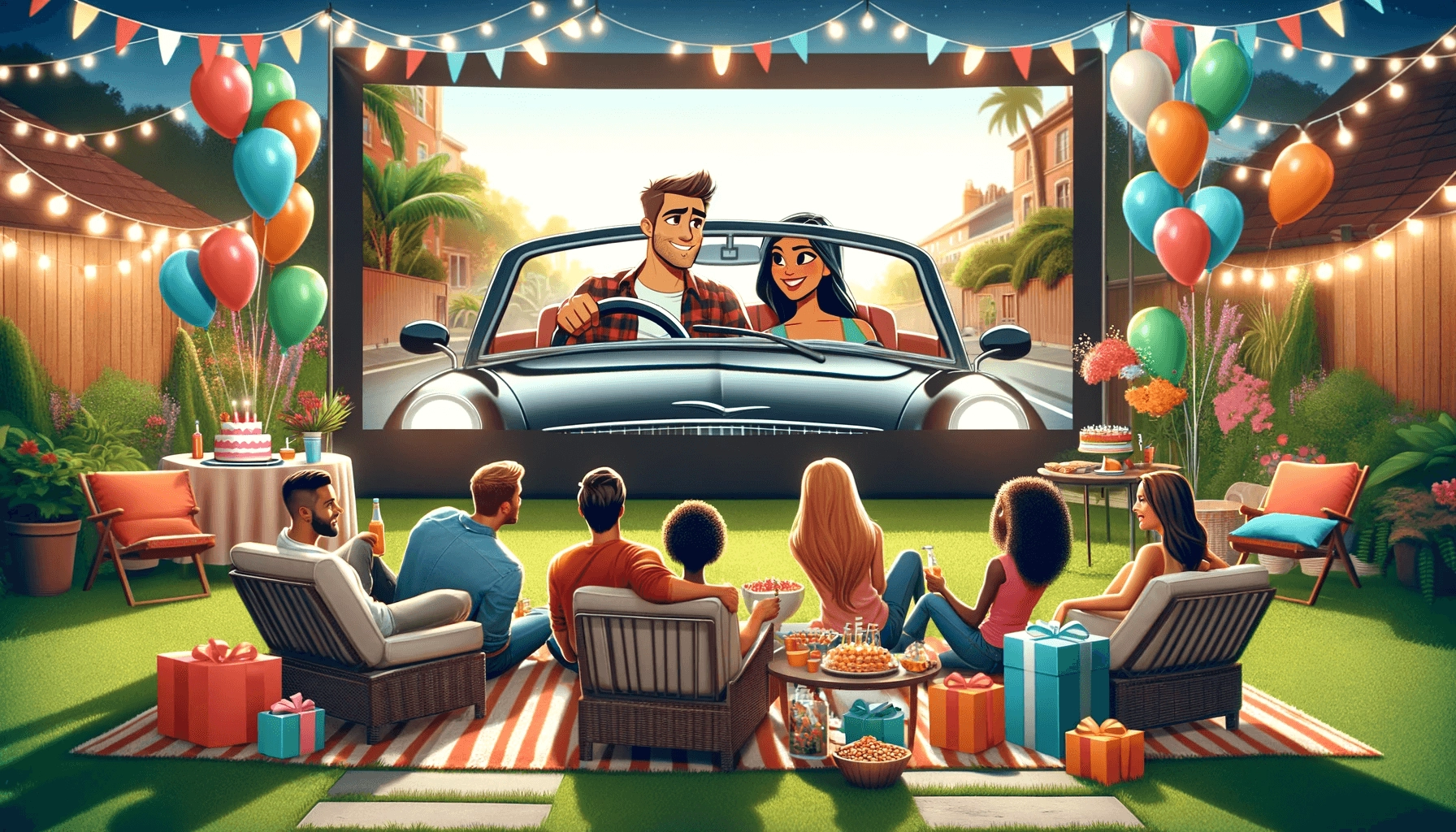 It's easy to set up and can be as simple or elaborate as you wish.
Venue: Your backyard is the perfect venue. Rent or borrow a package of a projector, screen, and sound system. Provide some comfy seating using lawn chairs, blankets, and bean bags.
Film: Choose a classic movie or a few of your favorites to screen.
Snacks: Offer a concession stand with popcorn, candy, and drinks. You can also ask guests to bring their favorite movie snacks to share.
Decor: Keep it simple with some lights for ambiance or a red carpet entrance for a touch of glam.
Potluck Theme
A potluck theme is a stellar choice for a 40th birthday party on a budget, promoting both variety in food and a sense of community. Provide a sign-up sheet for guests to specify whether they'll bring a drink, appetizer, entree, or dessert to ensure a well-rounded meal.
Food: The potluck will cover most dishes, helping you save money on groceries. But consider picking out a birthday cake personally.
Venue: A casual setting like a backyard or a community park.
Online Sign-Up: Create a shared online sign-up sheet to avoid duplicate dishes.
40th Birthday Trivia Games
Engaging in trivia games is considered to be one of the most fun 40th birthday ideas. It's a lively and cost-effective way to make your 40th birthday party entertaining. Guests can create trivia questions based on significant events from the celebrant's life.
Utilize free online trivia platforms like Kahoot! to set up the game and project it on a TV or screen for everyone to see.
Food: Offer a mix of finger foods and snacks for easy munching while playing.
Music: Curate a playlist of hits from your favorite artists to add to the atmosphere.
Prizes: Offer small, sentimental, or homemade prizes for winners.
Surprise Party
The best surprise parties are the ones that are least expected, so make sure to keep it under wraps until the big day.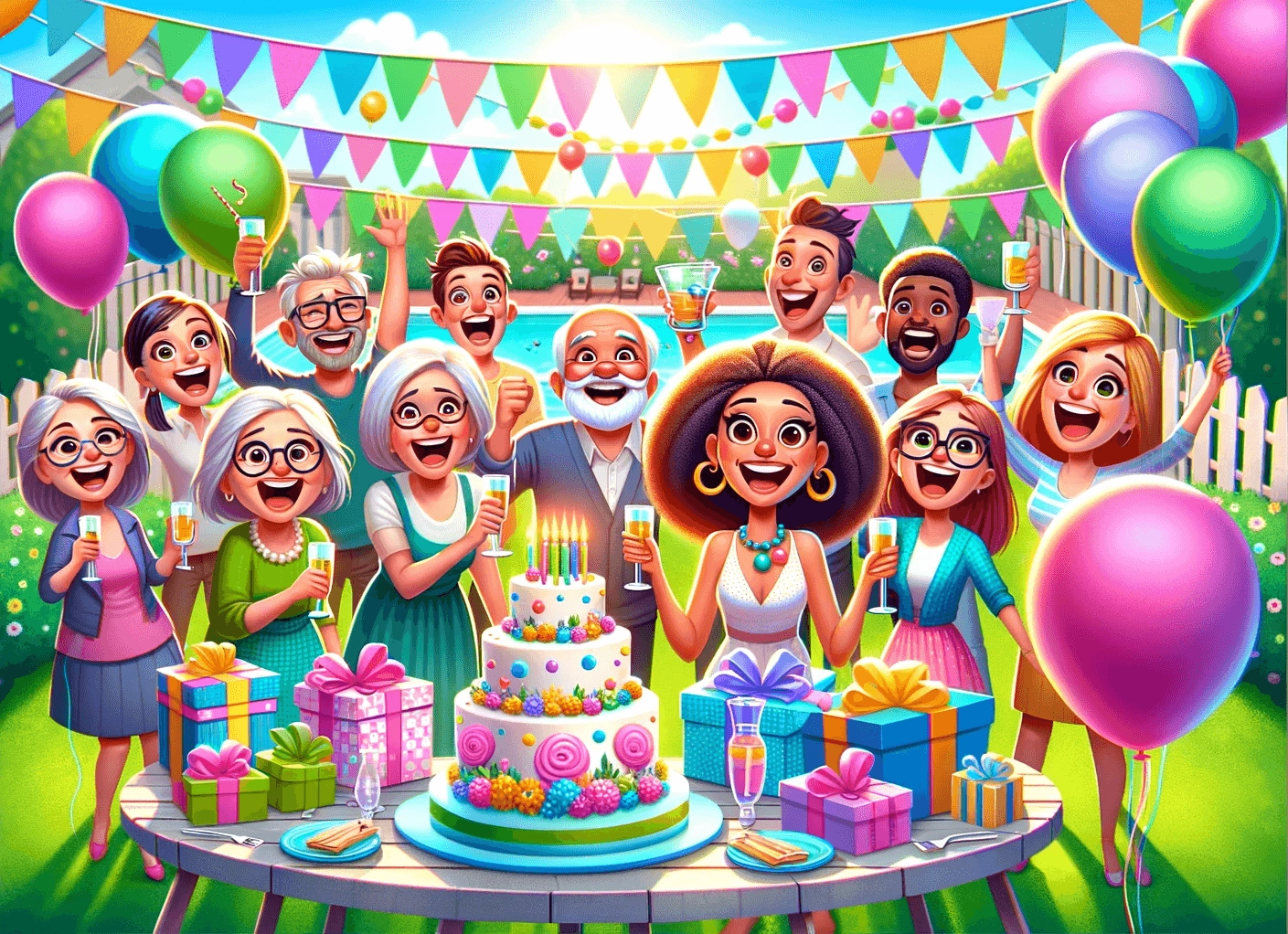 The more people that are gathered, the bigger and better the reveal, so make sure to invite friends and family.
Venue: Reserve a section of a local, budget-friendly restaurant.
Decor: Simple decorations like a banner and a photo collage.
Meal Plan: Coordinate with other guests for a collective meal plan to manage costs.
If you want to make a memorable experience for your spouse, a surprise party is one of the best 40th birthday ideas on a budget. Oh, and make sure everyone keeps it hush until the grand surprise.
Mystery Dinner Party
A mystery dinner party is another exciting and interactive way to celebrate a 40th birthday on a budget. It combines a delicious dinner with a thrilling mystery that guests can solve together.
Venue: Host it at home or rent a small local venue with a mysterious ambiance.
Theme: Choose a mystery theme or purchase a mystery dinner party kit online, which often includes a storyline, character assignments, and clues and typically costs under $40.
Costumes: Encourage guests to dress according to their character assignments, adding to the fun and themed experience.
Dinner: Offer a selection of finger foods and hors d'oeuvres that allow guests to easily mingle and interact throughout the game
Over-The-Moon Birthday Party/Garden Party
Finally, celebrate the 40th by combining an over-the-moon theme with a tranquil garden setting. Host it in your backyard or a local community garden to save on venue costs.
Decor: Decorate with fairy lights, paper lanterns, and homemade or budget store decorations shaped like moon and stars.
Seating: Set up cozy seating areas with blankets and cushions for guests to relax.
Food: Offer a simple menu of finger foods and a moon-themed cake to keep catering costs low.
Music: With a playlist of serene music in the background, this theme offers a magical brilliance to commemorate the 40th birthday under the stars without burning a hole in your pocket.
Final Thoughts
Embracing the 40th milestone doesn't demand a lavish budget. With a dash of creativity, a collaborative effort from guests, and a keen eye for budget-friendly choices, you can craft a memorable celebration. Each idea shared here unfolds a path to reminisce, enjoy, and step into the next exciting chapter with joy and lesser financial concerns.