One of the most important things to consider when running a small business is whether you should be certified or licensed. These two terms often confuse many people, but we're here to clarify the difference between a business certification and license.
In short, a certification is proof of qualification that indicates a business's professional competence, while a license is a legally recognized form of documentation that allows the company to operate. By the end of this article, you will have a better understanding of the difference between a license and a certification and what benefits each gives to your business. 
What Is a Certification? 
A certification is an official document that proves your business's competence in a particular skill or field, such as IT. Requirements can vary depending on the desired certification and state regulations, but a business owner can typically obtain certification by completing a course or passing an exam. 
For instance, the business owner or the company's employees may acquire a safety certification from the Occupational Safety and Health Administration (OSHA) by completing a 10- or 30-hour course and passing a final exam.
Types of Certifications
Business certifications can be of various types. For instance, some may require you to pass specific courses, while others may only require you to meet specific criteria set by the issuing body. Here are a few types of certifications you can obtain as a small business owner:
International Organization for Standardization (ISO) Certification – awarded to businesses that meet certain management quality standards, such as a documented quality management system, as well as policies and procedures for managing processes. The Certified Body awards the certification after performing an audit and assessing the firm's performance against established ISO 9001 standards.
Small Business Administration (SBA) Certifications – a certificate awarded by the U.S. Small Business Administration to support small business owners. The SBA can grant you several certifications upon meeting certain criteria, such as:

Woman-Owned Business Certification – given to businesses that are at least 51% owned and controlled by female entrepreneurs.
LGBT Business Certification – awarded to business owners who own at least 51% of the company and identify as part of the LGBTQ+ community.
Service-Disabled Veteran-Owned Business Certification – supports veteran business owners by giving them access to specialized contracts.
HUBZone Program – certifies business owners headquartered in historically underutilized business zones (HUBZones) with at least 35% of their employees living in a HUBZone. HUBZones are economically distressed geographic areas in the U.S.
Green Business Certification – awarded to businesses that meet specific standards for environmental sustainability. For example, the Leadership in Energy and Environmental Design (LEED) certification is a common type of green business certification that recognizes buildings that are designed, constructed, and operated with a focus on environmental sustainability. Green business certification requirements include low carbon emissions and environmentally-sustainable building design.
Fair Trade Certification – given to businesses that meet corporate social and environmental responsibility criteria. Fairtrade America assesses qualification by evaluating factors such as the sustainability of the business's supply chain and abstention from using hazardous materials.
Local Business Certification – awarded to firms that meet set requirements for sourcing local ingredients and products. Using community-produced materials in their products can help these businesses obtain this certification.
Benefits of Obtaining a Certification
Unlike licenses, a certification isn't typically required by law. However, there are multiple doors that certifications can open for small business owners:
Increased Credibility and Recognition. Certifications can help small businesses gain more credibility and recognition in the marketplace. Moreover, acquiring a business certificate can help you join certain communities, such as exclusive business groups on LinkedIn, that can give you more exposure to potential partnerships and clientele.
Improved Customer Confidence. Certifications may improve customer confidence in your business. Buyers may be more motivated to turn to you with the assurance that your business meets certain confirmed standards.
Access to New Markets. Being certified can especially benefit businesses that operate a business-to-business (B2B) model, as some partners may require certain certifications of their partners.
Improved Efficiency. Because it requires businesses to practice more effective management processes, certifications may enhance your company's efficiency and overall operations. 
What Is a License?
A license is a legal document that allows you to operate a business. Licensure is usually granted by government institutions or agencies for specialized operations. A license may be mandatory or voluntary, depending on the company's nature.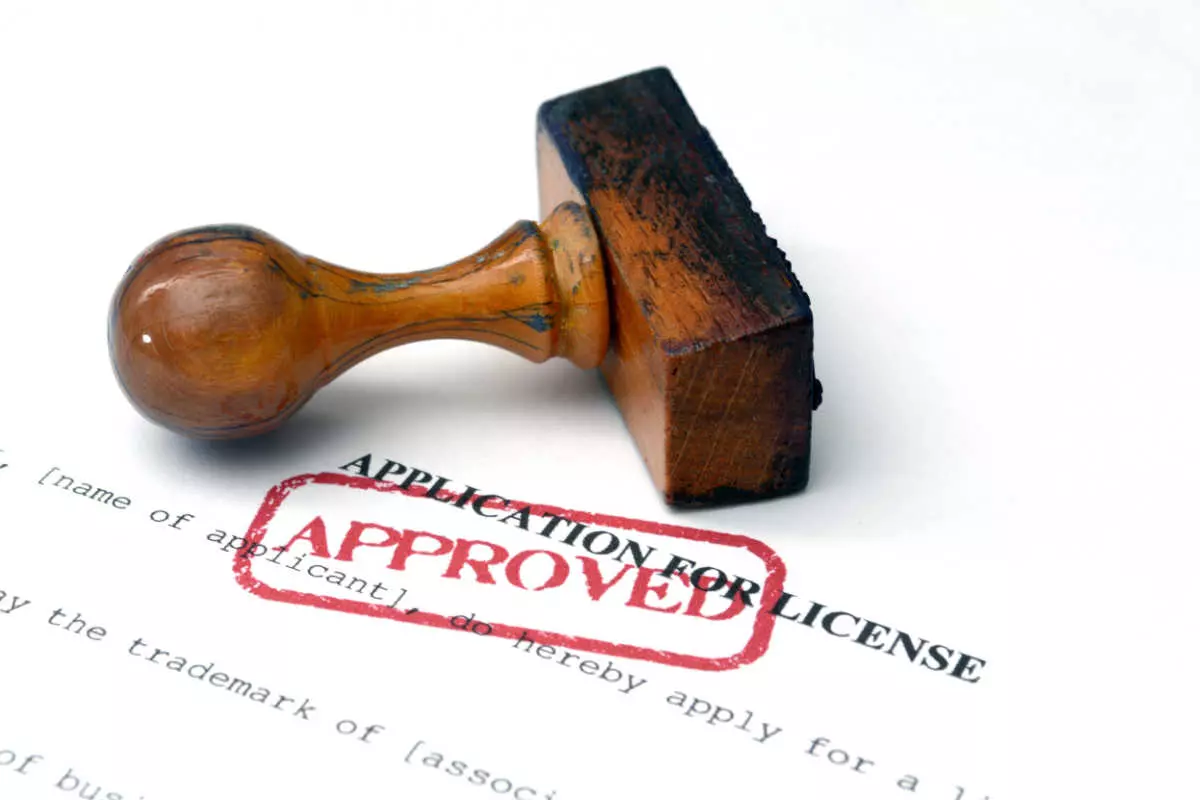 Business owners must often acquire licenses from local authorities to operate in a given area. For instance, companies dealing with controlled substances and drugs such as alcohol or tobacco must obtain additional licenses at the state or federal levels. Similar licensure is required for legal, medical, and other specialized practices.
If your state requires you to have a license, but you operate without it, you will be fined and may be incarcerated. However, state regulations vary, so check business license laws in the state you are operating in.  For instance, getting a license as a massage therapist is mandatory in some states but not in others. 
Types of Licenses
Licenses vary in their nature and purpose. However, some common types of licenses include the following:
Business License – obtained from local governments to operate legally. It applies to all types of businesses. The company must apply with local agencies and pay any fees, after which it will receive the license.
Industry-Specific License – acquired to operate legally in a given industry, such as licenses to sell alcohol or firearms.
Tax License – awarded to collect sales tax or other taxes from customers. This is typically applicable in the retail, food, beverage, and hospitality industries.
Professional License – obtained to work in a specific profession, such as medicine, law, or education.
Business License vs. Permit 
It's also worth knowing the difference between a license and a permit. Permits are also issued by government agencies but are usually temporary, whereas licenses are typically permanent. 
In addition, a license recognizes you as a qualified business to carry out operations within the legal framework. On the other hand, a permit allows you to do something within the scope of your work, such as a building permit to remodel certain structures. 
Benefits of Obtaining a Business License
A state-issued license offers a myriad of benefits, including the following:
Legitimate Operation. A license ensures your business operates legally and is on par with all local, state, and federal regulations.
Access to Government Resources. Once you've decided you want to start a business, obtaining a license can provide significant benefits. One of these benefits is the legal eligibility to access resources offered by local and federal authorities, such as loans and grants, to support your business operations.
Protection from Liability. A licensed limited liability company (LLC) protects the business owner from being sued personally if the company goes bankrupt or has legal action taken against it.
Customer Confidence. Similar to certification, customers are more confident to shop with or use the services of a properly licensed company, as it shows that they are dealing with a legitimate and trustworthy organization. 
What Is the Difference Between a Certification and a License?
Now that you know what these two terms stand for and why you need them, let's sum up the main differences between business certifications and licenses.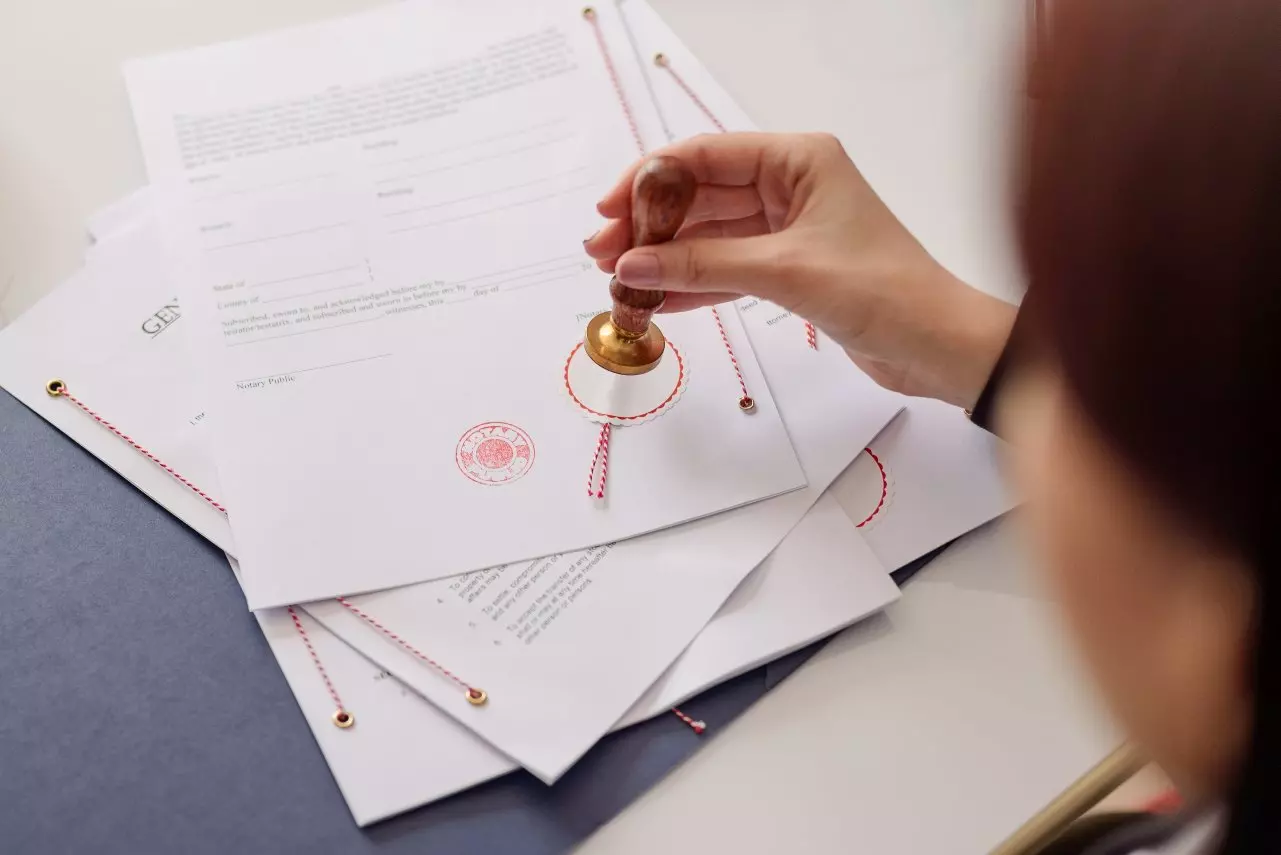 Issuing Authority
Most states require state, local, and/or federal licensure. A government agency awards them to small businesses after evaluating if it meets certain requirements. On the contrary, certifications are optional and awarded by governmental or educational institutions upon completing specific training and meeting certain criteria. 
Industry Standards
Most professions and business entities must obtain a license to run a legitimate business. High-risk industries like medicine and finance have stricter license requirements, while lower-risk professions like tourism and service industries usually have more lenient regulations.
On the other hand, certifications are discretional and give your business more credibility. While mostly optional, some industries like IT expect employees to have minimum certifications. 
Professional Reputation
Certifications and licenses can both build trust between your company and the individuals it serves. As a result, certifications demonstrate that the company has sufficient knowledge and skill to serve its customers. Conversely, licenses convey that the business is legitimate and is properly accredited by state and federal agencies. 
Certifications and licenses can also be prestigious, depending on the industry you operate in. The Bureau of Labor Statistics (BLS) states that obtaining a certification rather than a license is more common in IT, installation and repair, and arts and design industries. Being a certified IT expert shows that you are willing to invest time and effort to advance your skills in the field. 
Conclusion
Licensure and certification are two different ways for small businesses to demonstrate their legitimacy and trustworthiness. The main difference between certification and a license is that a certification is mainly voluntary, while obtaining a license is required by law.
A license is usually required to legally run a business and get access to government resources, whereas a certification can increase a business's credibility and provide access to new markets. Ultimately, the decision to obtain certification and a license depends on the needs and goals of your small business.