The most wonderful time of the year is just around the corner, which means that many of us are looking to buy gifts and decorations. While it is the season of giving and joy, it's also the time for potentially overspending on holiday shopping. In order to spend wisely this holiday season, it's important to have a Christmas budget in advance and stick to it. 
Procrastinating on Christmas shopping can result in excessive spending that's way over your budget. Because spoiler alert: the sooner you start thinking about this year's Christmas spending, the more you can save on them. It's also worth mentioning that you can also buy thoughtful Christmas gifts on a budget that your friends and family will appreciate. 
In this blog, we will list tips on spending wisely on Christmas without going over your budget and damaging your finances.
8 Tips to Stretch Your Christmas Budget 
An average American spends around $998 yearly on Christmas gifts and holiday items, which is almost the same as the national average weekly wage of $1,001. 
However, you can shop for much less and plan your Christmas budget if you track your expenses and know where to shop. Here are a few tips for celebrating this Christmas on a budget: 
Write Down and Track Your Expenses 
An essential part of budgeting for Christmas is to write down a list of expenses and check it twice. This can help you anticipate approximately how much money you will need for shopping.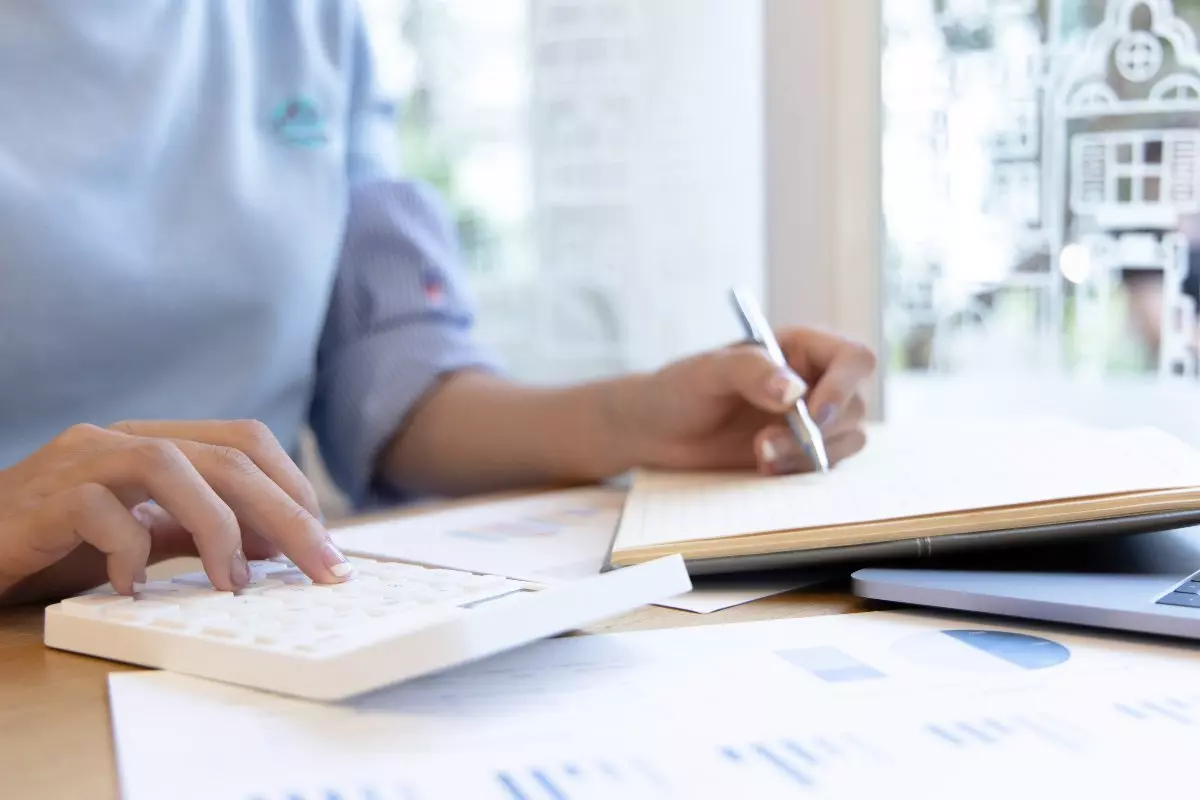 Think of everything you will need for this Christmas and write them down on a notepad. You can then combine some expenses or cross them out if you realize you don't need them.
 A typical list of Christmas expenses can include the following categories: 
●     Gifts for friends, family, and co-workers
●     Food
●     Decorations (Christmas tree, ornaments, lights, etc.)
●     Other expenses (gift wrap, cards, etc.) 
After you write down all your expenses, you should be able to come up with a budget to purchase everything on the list. Remember that your Christmas budget should match your income, so don't shoot for an amount you cannot afford. 
As you start making purchases, always track your expenses to check if you're staying within budget. Apps such as Personal Capital and YNAB can serve as Christmas budget planners that help you manage your holiday budget, savings, and expenses.
Limit the Costs of Presents 
While shopping for gifts, you may be tempted to buy expensive items, even if they cause a serious dent in your budget. Although you may want to shower your loved ones with costly gifts, it is not important to overspend to show them how much you care.
Remember that gifts can still be thoughtful regardless of the money you spend on them. An excellent trick on how to save for Christmas is to set a limit on the cost of presents. 
When making your initial Christmas budget worksheet, set the maximum amount of money you can spend on presents. Depending on how many people you need to buy gifts for, dedicate between 40% and 60% of your Christmas expenses to presents. 
Furthermore, you can also set a maximum limit on each gift, say $30 to $50. Of course, sometimes you can stretch this limit for a particular present, but try to cut the exceeding amount back from another gift to maintain your initial Christmas budget.
Play Secret Santa 
Secret Santa is a great Christmas game that helps many people cut back on Christmas expenses. It's a popular game in many offices, but you can also incorporate it into your friend groups and family.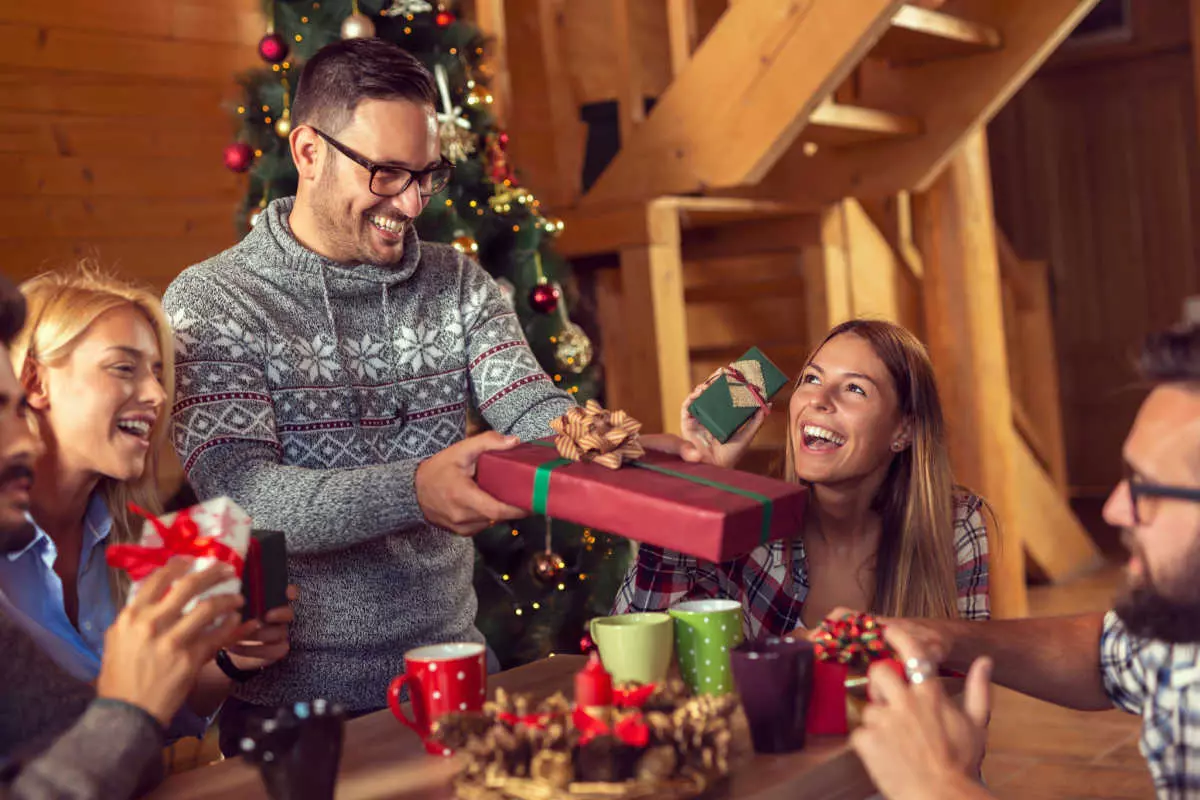 When playing Secret Santa, each participant is randomly assigned to buy a gift for one person. So, instead of buying gifts for everyone, each person only buys and receives one gift. Ultimately, you can save a lot of money, time, and energy on finding presents for every colleague, friend, or family member and avoid hitting your Christmas budget.
Shop Vintage and Regift
If you're on a tight Christmas budget this season, you can go vintage shopping instead of buying brand-new items for your loved ones. Vintage clothing is a multi-billion dollar industry that is booming among Millennials and Gen Zers. There's also a rise in consciousness of using secondhand items among many, so some of your friends may appreciate a thrifted gift. 
Another good trick on how to save money for Christmas is by regifting. Regifting has a bad reputation, but if it helps someone enjoy an item you don't need, it's a wise saving tip. 
But you have to find the right person to regift to. For example, if you received a toaster and you already have one, it can be the perfect gift to your newlywed friends who just finished moving to their place.
DIY
Nothing feels more special than when you give or receive a homemade gift. On top of sprinkling it with a pinch of love and caring, DIY is also one of the best solutions to budget Christmas gifts. And it helps you save a lot of money on presents. Pinterest is a great platform where you can get inspiration for do-it-yourself items. 
The same goes for Christmas decorations. Instead of looking for decorative items, buy some fabric and paper and make the decorations yourself. You can create different ornament trees, mistletoes, and garlands and turn your home into a Winter Wonderland without breaking the bank. DIY decorations are also a great project to do with the whole family. You can get your kids involved and enjoy spending some quality time creating memories.
Order Online Early 
As we already mentioned, the sooner you start shopping, the cheaper it could be. You can probably find a larger variety of gift ideas on online platforms such as Amazon or eBay, but if you wait until Christmas, you may not get everything delivered on time. In some other cases, you may have to pay extra for rushed delivery.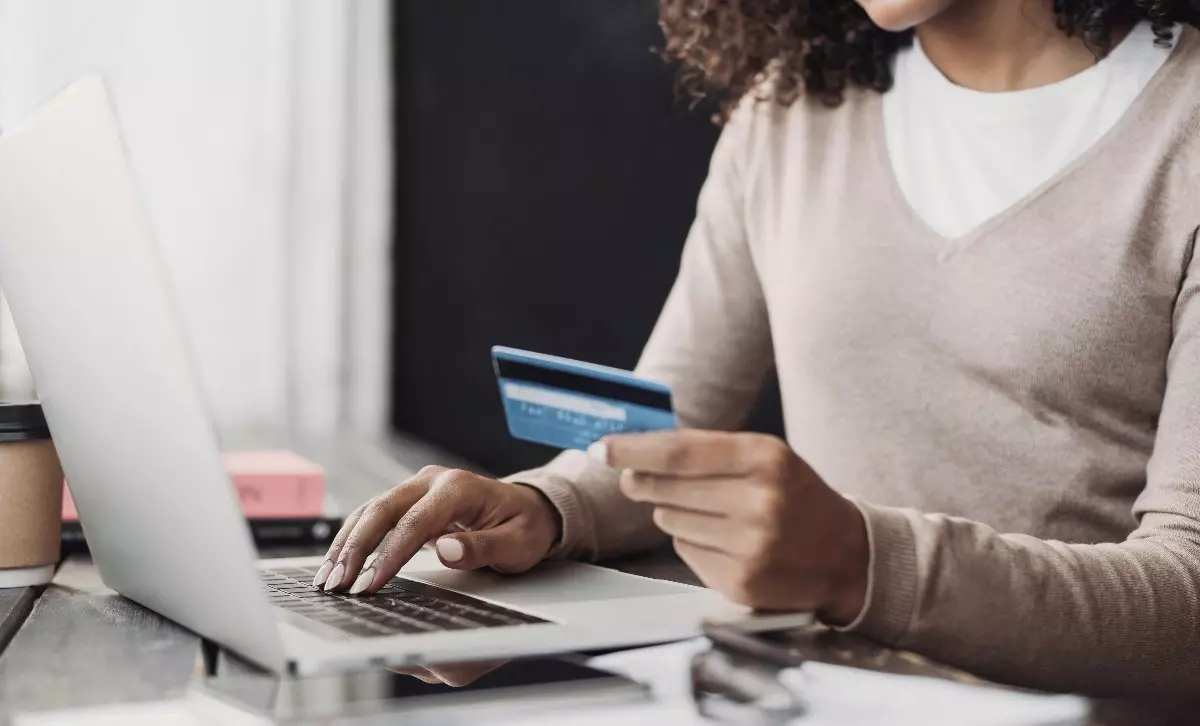 If you see the perfect gift for your partner in September, go ahead and order it now to reduce your Christmas budget later.
Many online shopping platforms already put up ideas for Christmas presents and decorations as early as October, so take advantage of them before they sell out.
Black Friday is also a great opportunity to buy everything on sale and have them delivered before Christmas.
Compare Prices 
One of the greatest benefits of shopping online is that you can compare prices from multiple retailers. In some cases, you may also find items at a lower cost than in-store. 
Before you swipe your card on the perfect gift, take some time to search for other retailers who carry the same or a similar product. Some retailers may offer a lower price for the same item to attract more customers.
Additionally, some retailers may offer exclusive discounts for shopping online. For instance, you can secure a 10% discount for buying the item online or being a first-time shopper. 
You can also take advantage of multiple online browser plug-ins like Honey and Rakuten. For instance, Honey searches the Internet to find multiple discount codes for the retailer you are shopping with. The plug-in automatically adds the codes during the checkout window, allowing you to save even more.

Combine Your Orders 
The last tip for planning your Christmas budget wisely is to order several items together when shopping online. If you want to purchase gifts for multiple people from the same online shop, you can avoid paying shipping costs for each of them if you bulk them together. Buying in bulk is also a great way to save money on groceries. 
Many shops also allow you to qualify for free shipping if you spend a certain minimum amount. For example, you can enjoy free shipping on certain items on Amazon if you spend at least $25.  
Christmas Spending Statistics in the U.S.
Commercialization of Christmas has led people all over the world to spend more and more money on festivities. In fact, the United States is among the world's top ten highest-spending countries on Christmas. An average American spends about 15% of their monthly income on Christmas celebrations.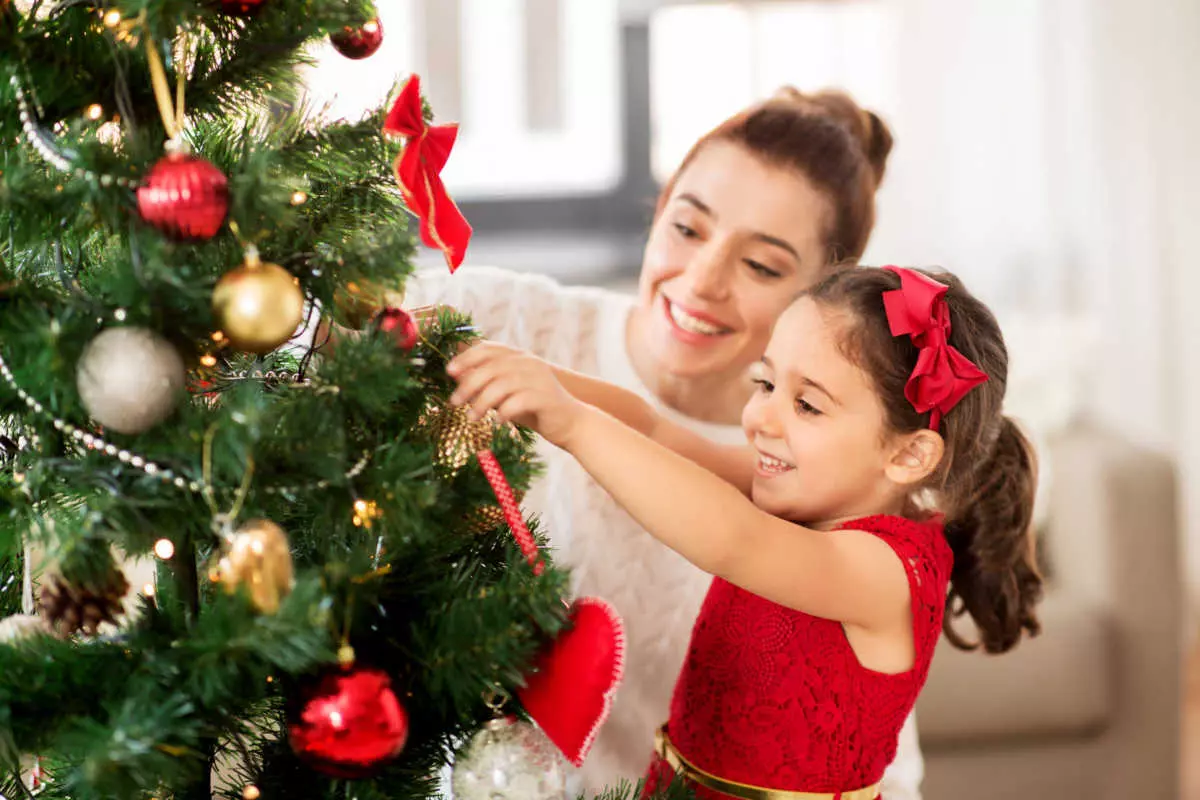 Here are some statistics that showcase the spending habits of Americans during the holiday season: 
United States consumers plan to spend approximately $932 on Christmas gifts. This number has grown by 51% since 2008.
More than 33% of U.S. consumers plan to spend more than $150 on Christmas decorations.
Consumers spend, on average, $536 on Christmas experiences, such as entertainment at home or socializing.
60% of U.S. consumers would like to start their Christmas shopping before December, but more than 60% of them end up buying gifts only a week before Christmas.
60% of shoppers prefer to buy their holiday gifts online.
41% of Americans are willing to go into debt to receive Christmas funding.
More than 57% of Americans do some of their Christmas shopping online.
Sum Up
As you can see, holiday shopping can put a lot of financial pressure on people. But many of our tips above can help avoid overspending during the holiday season. If you want to have a great time this Christmas and make your loved ones happy, start preparing a budget earlier in the year and, if needed, save money for this purpose. Shopping secondhand, making decorations yourself, and regifting are also economical options you should consider this Christmas.