It's a vacation memory that should last a lifetime, and even if you don't have a considerable amount to spend, you can still make your honeymoon special. In this guide, we show some affordable honeymoon ideas and luxury honeymoon ideas so you can ensure you find the right place to suit your lifestyle and budget. You shouldn't bankrupt yourself trying to pay for your honeymoon.
The national average cost of a honeymoon is $5,000. Keep in mind this is after you have spent a considerable amount of money on a wedding. Going on a honeymoon will only add more debt, so it is best to budget wisely and plan ahead before buying those plane tickets.


Paying for the Honeymoon

If you are getting married and have a big reception planned, then a lot of people will want to buy you gifts to celebrate your big day. Instead of getting 10-15 different models of toaster and kettle, you can ask for money or vouchers towards a honeymoon when you are registering for gifts. You could even show the honeymoon packages you are looking for, and in effect, crowdfund your way to your favorite honeymoon resorts.


How to Plan a Honeymoon

One of the great things to do if you want to save money on your honeymoon is to get a luxury honeymoon package. This can allow you to have everything taken care of, and all you would need to do is choose your destination. If you're the sort of person who doesn't care too much for trawling through travel sites, then it could be a great idea to have everything taken care of before you even head to the airport.
Package deals are an excellent way to do this, but how can you get these honeymoon ideas on a budget? Is it even possible to get everything taken care of if you are in the market for a honeymoon, and still not pay an excessive amount of money? We're providing some honeymoon ideas in this guide.
If you want to plan things yourself, you can do this too. Instead of a package deal, you can look to get to flights and accommodations and other aspects of the trip planned individually. This is an excellent choice if you are the sort of person who loves to plan the details meticulously. It can also be a way to save money as you can choose cheaper flights and cheaper hotels, so you can find a way to stick to your honeymoon ideas on a budget.


Go Somewhere With a Cheaper Cost of Living


It sounds like an incredibly simple piece of advice, but it makes a lot of sense. For instance, if you are going to Europe, you might want to find the parts of Europe with a cheaper cost of living. If you go to some of the tourist centers in Italy, then the cost while you are there is pretty expensive. If you go to honeymoon resorts, it will likely be pricey, too. Alternatively, if you go to nearby Greece, you will find that it is far more expensive, but it could be significantly cheaper.
This doesn't just apply to Europe – you can visit other towns and cities that offer tours and sightseeing opportunities for a lesser cost. Of course, if you have always wanted to go to Rome for your honeymoon, don't sacrifice this to save some money; you can try to find other ways to pay for it.


Luxury Honeymoon Ideas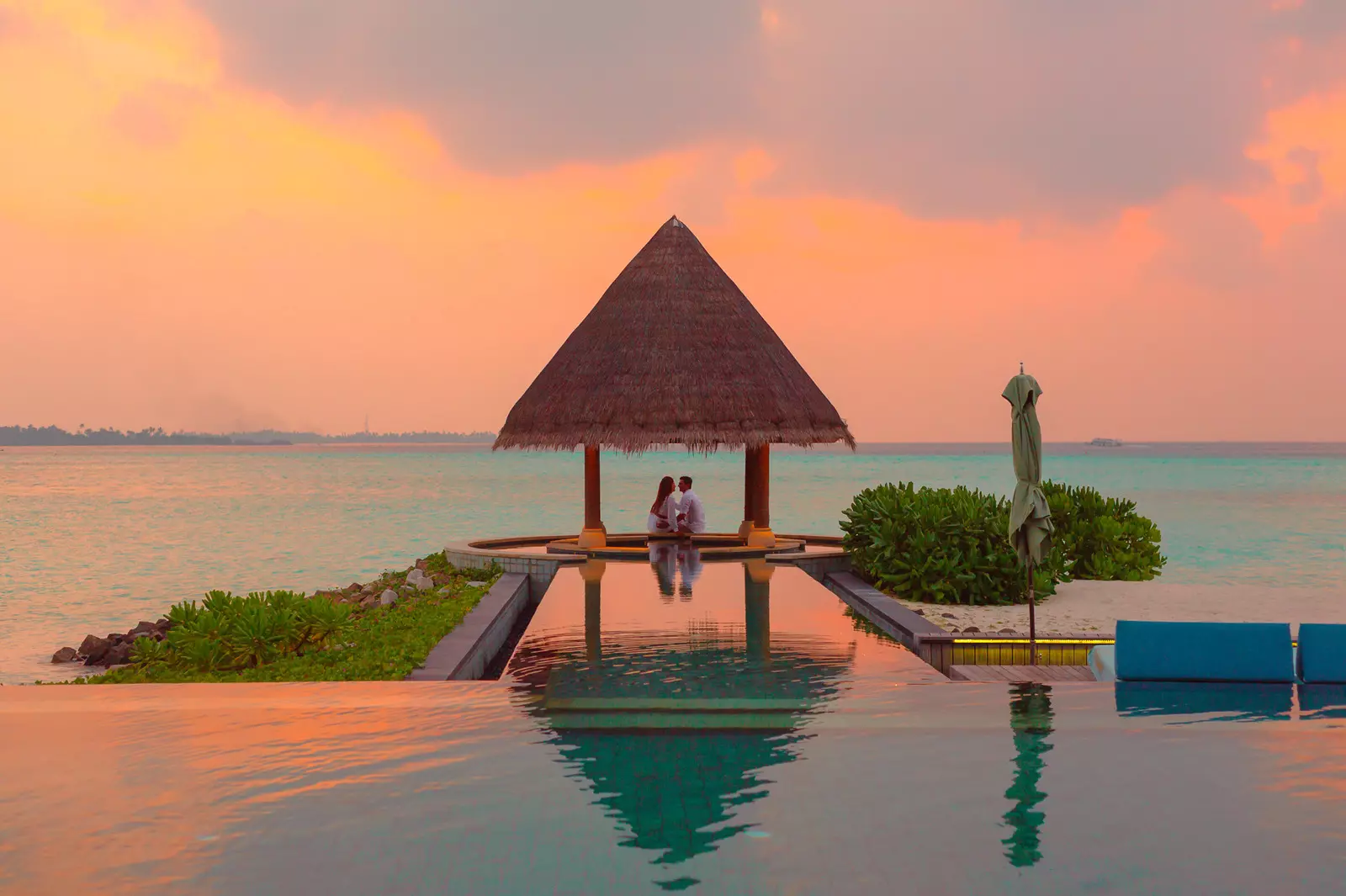 If you want to live a life of luxury and enjoy some of the most beautiful sights out there, why not go somewhere like the Caribbean? The relaxed atmosphere, beautiful weather, and stunning beaches are hard to argue with when it comes to a honeymoon.
You don't want to spend over the odds for anything, and getting the best deal for a honeymoon is excellent. If you find yourself asking, "how much does a honeymoon cost?" then you might do some research on package deals for a trip to Barbados or the Bahamas – they may more affordable than a trip to Paris or Italy.


Go Somewhere with Sentimental Value

You don't have to spend the most money possible to have a memorable time, and one of the best ways to celebrate your marriage vows is to go somewhere that means something to you.
Did you have a fantastic time on a trip somewhere before? Do you have somewhere in the country that is special to you both? If so, why not include this in your honeymoon? It could even be the place where you went to propose. 


Tie In Two Locations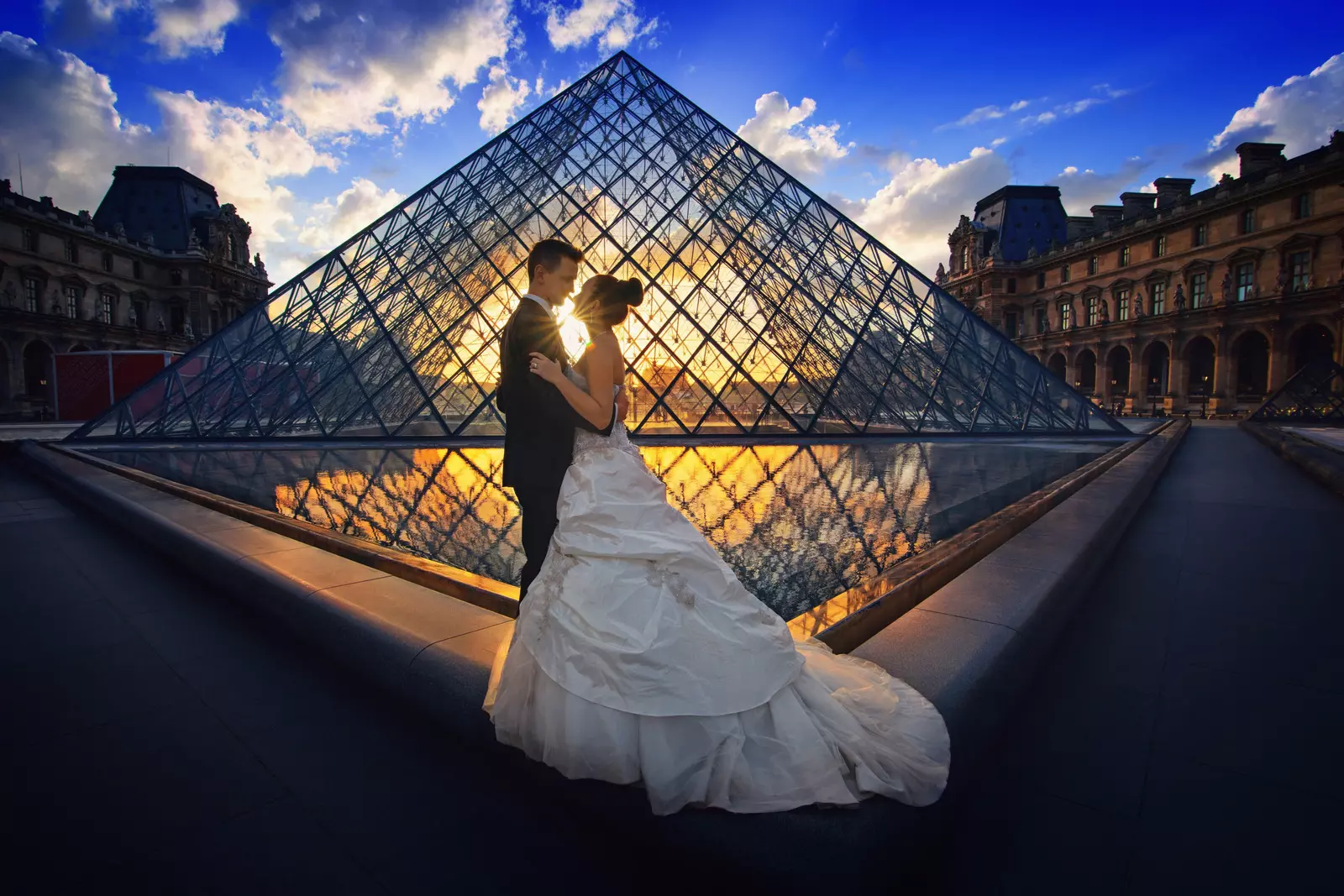 One brilliant way to ensure you have a trip that you always remember is to go to two places, and this is relatively easy to do. For instance, let's say you are traveling from Connecticut to France, you might as well take a train to include another location such as Spain or Portugal, too, and experience a lot more as part of your honeymoon.


Specific Honeymoon Resorts

Some believe the idea of a honeymoon is going somewhere with specific suites and celebrations planned out for you. This is a matter of preference. There is no real reason for your vacation to be different from others if you don't want it to be. It is the timing and special nature of the trip that makes it a honeymoon.
One of the benefits of a luxury honeymoon location is that everything will be planned out for you, and a lot can be stress-free. You can go on an all-inclusive trip, so your food and drinks are paid for beforehand, and relax and soak up the sun if you so wish.
If you're the type of person who loves to explore, go for long walks, and soak yourself up in a culture, then the idea that you should stay in one place on your honeymoon might be your idea of hell on earth, but this is a matter of preference! Some people don't mind roughing it on their trips, but maybe your honeymoon should be an excuse to get waited on.
Iconic places for luxury honeymoon resorts include Hawaii, Bali, California, Santorini, Mexico, Italy – the list goes on!


Other Ways to Save Money

If you are looking for affordable honeymoon ideas, then you might want to make sure you do some research to find what is best for you. Treat it like any other trip and shop around for the best deals, whether you want a package, or you are building your honeymoon from scratch.
If you don't mind the level of luxury for things like traveling, then it is acceptable not to need specific honeymoon packages, any travel packages are fine to use. It doesn't make any difference at all, and you do not have to tell the place you are staying that it is your honeymoon if you don't want any fuss made about it.
You also don't have to go in the middle of peak seasons, and you don't have to go precisely when your wedding ends, as this can limit your options as well. If you would first go in a few weeks after your wedding or it works out cheaper to do so, then there's nothing at all to prevent this from happening.
The key is to make your honeymoon memorable, it doesn't make any difference at all if you are spending lots of money on it or not, as long as it is something you are going to enjoy, and that marks your lifetime together.


Make it About You

If you are phobic of flying, don't worry! If you love going on cruises, then go on a cruise. There are honeymoons to be enjoyed whether your budget is on the low end or you have tens of thousands to spend on going abroad. There's no need to jeopardize the bank account to enjoy a honeymoon. Your loved ones may even be able to chip in to mark your special day.