Key Highlights
A business development plan is a strategic roadmap that outlines the steps and strategies needed to achieve specific business goals, such as identifying new opportunities, expanding into new markets, forging partnerships, and improving overall performance.
A well-crafted business development plan provides clear direction, allocates resources efficiently, aligns teams, and allows for tracking progress and measuring success.
Key components of a business development plan include setting goals, understanding target audiences, analyzing the competition, creating marketing and sales strategies, and implementing action plans.
Startups should focus on high-impact growth opportunities, maximize their marketing budget, build strategic partnerships, and prioritize teamwork. Large organizations should invest in long-term strategic initiatives, diversify their business development efforts, leverage their resources and expertise, and establish talent development programs.
Whether steering a fresh-faced startup or commanding a massive corporate ship, mastering the art of crafting a robust business development plan is your secret weapon for success.
In this comprehensive guide, we'll take you through the process and strategies of creating a robust business development plan. Whether it's leveraging market research to identify new opportunities or utilizing the power of partnerships to accelerate growth, these strategies will equip you with the tools to navigate the dynamic business landscape confidently.
What is a Business Development Plan?
A business development plan is a strategic roadmap that helps a company grow and succeed. It outlines the steps and strategies needed to achieve specific business goals. These goals may include identifying new opportunities, expanding into new markets, forging partnerships, and improving overall performance.
Now, you might be wondering why you need a business development plan. First, it provides a clear direction for your company's growth, ensuring your efforts are focused and targeted. For example, if your goal is to enter a new market, the plan will outline the necessary research, partnerships, and marketing efforts required to achieve that goal.
But that's not all. A well-crafted business development plan also helps you allocate resources more efficiently, preventing wasted time and money. By outlining priorities and setting realistic timelines, you can ensure that every aspect of your business gets the attention it deserves.
Moreover, a business development plan can be one of the most powerful tools for team alignment. When everyone on your team understands the company's objectives and strategies, they are more likely to work together seamlessly, improving overall productivity and efficiency.
A solid plan also allows you to track progress and measure success. By setting specific targets and monitoring key performance indicators (KPIs), you can quickly identify areas that need improvement and adjust your strategies accordingly.
In short, a business development plan is your company's GPS, guiding you toward growth and success. By creating a comprehensive and actionable plan, you can ensure that your business is always moving forward, ready to seize new opportunities and overcome challenges along the way.
Key Components of a Business Development Plan
A comprehensive business development plan should include several key components to guide your organization's growth efforts. These components provide a structured framework for identifying, evaluating, and pursuing growth opportunities.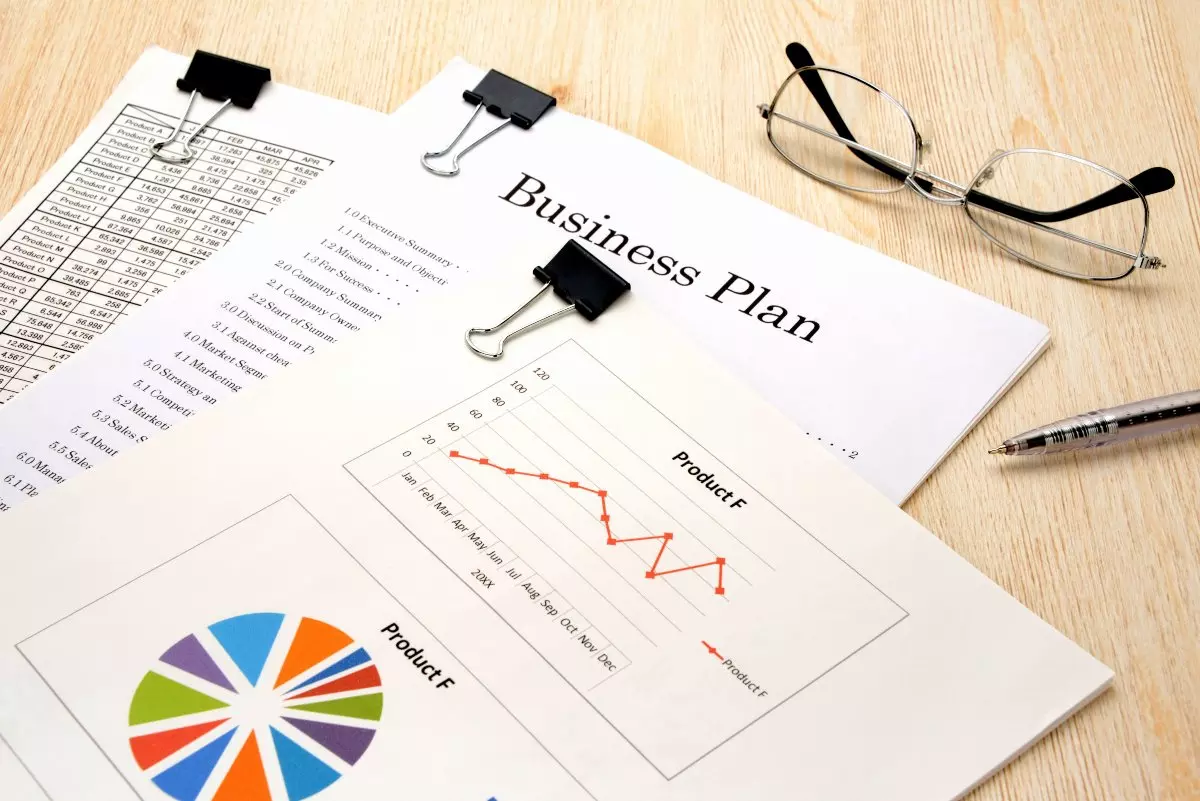 Here's a detailed look at each element:
Goals: Clearly defined objectives and measurable targets guide your business development efforts. These goals should align with your overall business objectives and include short-term and long-term targets. When setting goals, consider using the SMART criteria (Specific, Measurable, Achievable, Relevant, Time-bound) to ensure they are clear and actionable.
Target audience: A thorough understanding of your ideal customers contributes to crafting a more effective business development plan. This includes identifying their needs, preferences, and behaviors. In addition, understanding your target audience can tailor your marketing and sales strategies to reach and engage them more effectively.
To identify your target audience, consider conducting market research through surveys, interviews, and focus groups, analyzing demographic data, and studying your competitors' customer base.
Competition analysis: A detailed examination of your competitors is necessary to identify their strengths and weaknesses and potential opportunities for differentiation. This analysis should include data on market share, product offerings, pricing strategies, marketing tactics, and customer experience. By understanding your competition, you can develop a unique value proposition that sets your organization apart and attracts your target audience.
Marketing and sales strategies: A well-integrated strategy to engage your target audience, advertise your products or services, and produce leads significantly contributes to effective business development.
Your marketing and sales strategies should be tailored to your target audience's preferences and behaviors, using the most effective channels and tactics for reaching them. This may include content marketing, social media advertising, email campaigns, events, and other promotional activities.
Action plans: A clear, step-by-step guide that lists the tasks, duties, and deadlines needed to reach your business development objectives is valuable for maintaining focus on your progress. This action plan should include short-term tasks, such as launching marketing campaigns or attending networking events, and long-term initiatives, like developing new products or entering new markets.
Regularly reviewing and updating your action plan will ensure that your business development efforts remain focused and aligned with your objectives.
Business Development Process
The business development process is a series of steps to identify, evaluate, and pursue growth opportunities. While the exact process may vary between organizations, it typically includes the following stages:
Market research and analysis: In this stage, you'll gather information about your target market, including customer demographics, preferences, and pain points. This research will help you identify potential opportunities and understand the competitive landscape better. Techniques for market research include surveys, interviews, focus groups, and analysis of existing data sources.
For example, a software company looking to expand its product offerings might conduct surveys to determine which features are most desired by potential customers, helping them tailor their new product to meet market gaps.
Identifying potential opportunities: Based on your market research, you'll identify growth opportunities that align with your organization's strengths and capabilities. This may include entering new markets, developing new products or services, targeting new customer segments, or forging strategic partnerships.
For instance, a small e-commerce business might realize that its products appeal to a specific age group and decide to target this demographic more aggressively with marketing campaigns.
Evaluating the feasibility of each opportunity: Once you've identified potential growth opportunities, assess their practicality. This involves analyzing the potential benefits, risks, and resources required for each option. You'll want to consider factors such as market size, competition, barriers to entry, and the potential return on investment (ROI).
For example, a manufacturing company considering expanding its production capacity might delve into specifics such as the costs of acquiring new machinery, hiring and training additional staff, potential supply chain complexities, and the projected increase in revenue from enhanced production capacity.
Developing a business development strategy: After evaluating the feasibility of each opportunity, you'll create a strategic plan to pursue the most promising ones. This plan should outline your objectives, target markets, value proposition, and the specific tactics you'll use to reach your goals. Your strategy may also include a timeline for implementation and key performance indicators (KPIs) to measure progress.
For example, a health and wellness company might enter a new market by launching a line of supplements. Its strategy could involve targeted marketing campaigns, influencer partnerships, and social media marketing.
Implementing the strategy and measuring results: In this final stage, you'll implement your business development plan. This involves executing the tactics outlined in your strategy, such as launching marketing campaigns, developing new products, or establishing partnerships. Throughout the implementation process, ensure you monitor your results using the KPIs established earlier. Regularly measuring your progress will help you identify areas for improvement and make any necessary adjustments to your strategy.
For instance, a B2B service provider might track the number of new clients acquired, revenue growth, and customer satisfaction scores to gauge the effectiveness of their business development efforts and make data-driven decisions to optimize their approach.
Creating a Business Development Plan
Let's consider a hypothetical example of a software company aiming to expand into the healthcare industry to demonstrate how a business development plan can be created.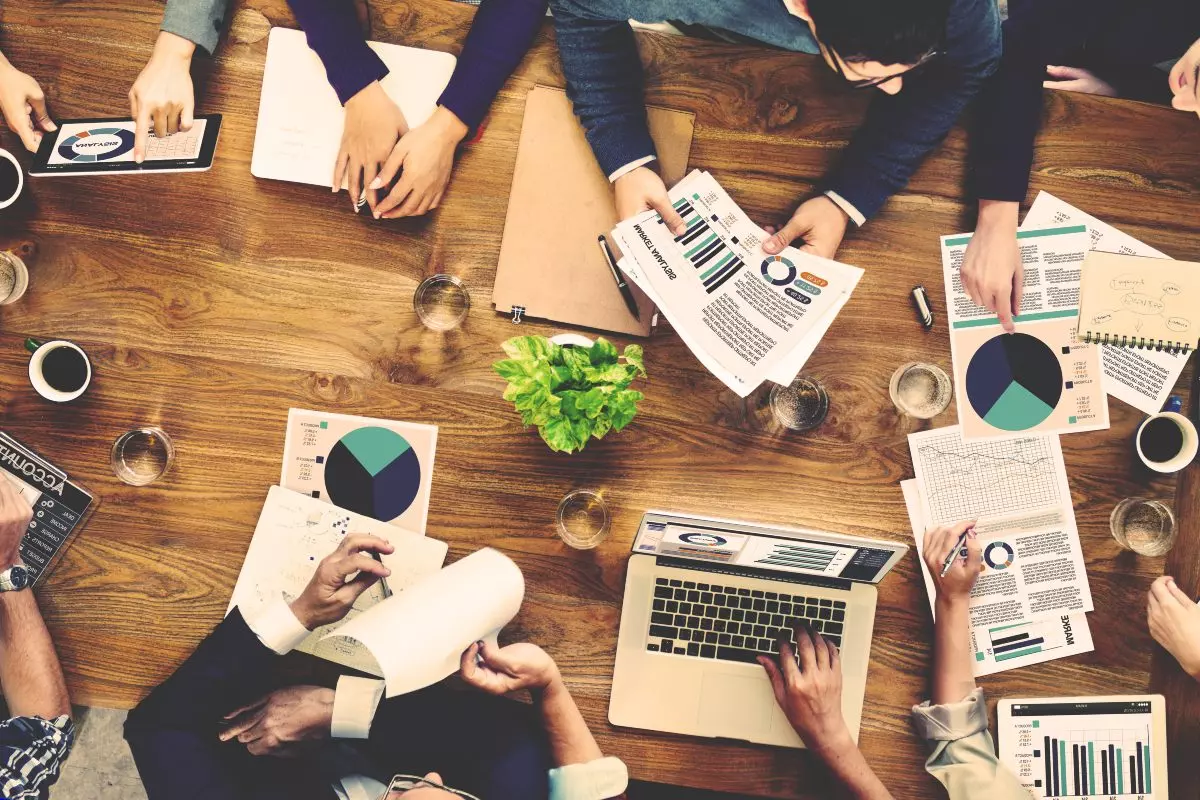 Step 1: Set Clear Goals and Objectives
The company sets a specific goal: "Increase our market share in the healthcare industry by 15% within the next two years." This goal is SMART, as it is specific, measurable, achievable, relevant, and time-bound.
Step 2: Conduct Market Research and Identify Your Target Audience
The company conducts market research to understand the healthcare industry's needs, preferences, and pain points. They gather information through surveys, interviews, and focus groups with healthcare professionals and analyze existing data sources such as industry reports, whitepapers, and case studies.
Step 3: Analyze Your Competition
The software company identifies its key competitors in the healthcare market, analyzing its product offerings, market share, pricing strategies, marketing tactics, and customer experience to understand its strengths and weaknesses and find potential areas for differentiation.
Step 4: Develop Marketing and Sales Strategies
Based on market research and competitor analysis insights, the company tailors its marketing and sales strategies to the healthcare industry. They develop targeted content marketing campaigns, engage healthcare influencers, attend industry events, and create healthcare-specific case studies to showcase their software solutions' value.
Step 5: Create an Action Plan
The company outlines specific steps, responsibilities, and deadlines to expand into the healthcare market. They assign tasks to team members, establish clear communication channels for progress tracking, and ensure everyone is working towards the same objective.
Step 6: Monitor and Measure Results
The company tracks the performance of its business development activities using key performance indicators (KPIs), such as the number of healthcare leads generated, conversion rates, and revenue growth in the healthcare sector. They regularly review these results to make informed decisions about adjusting strategies and allocating resources more effectively.
How to Customize a Plan for Startups vs. Large Organizations
The development of a business, whether a startup or a large organization, requires a thorough understanding of its unique needs and opportunities. Nonetheless, creating a business development plan might vary between startups and large organizations. Startups often have limited resources and focus on immediate growth opportunities. 
In contrast, large organizations may allocate more resources to long-term strategic initiatives. Regardless of your organization's size, tailoring your business development plan to meet your unique needs and goals is valuable.
For Startups
Identify high-impact growth opportunities: When creating an action plan for business development, startups might consider focusing on options that offer quick wins. For example, a startup could target a niche market segment with unmet needs or provide a unique solution to an existing problem. Airbnb, a startup in its early days, tapped into the unmet demand for affordable accommodations by allowing homeowners to rent out their spaces to travelers.
Maximize your startup marketing budget: Startups frequently work with restricted budgets, making it necessary to utilize economical business development and marketing channels that deliver the most significant ROI.
For instance, content marketing, social media, and email marketing can be powerful tools for startups to build brand awareness and engage with their target audience without breaking the bank. In addition, consider prioritizing essential expenses, seeking strategic partnerships, and exploring innovative ways to reduce costs and increase efficiency throughout your business operations.
Build a strong network of strategic partners: Partnerships can help startups access new customers, resources, and expertise. For example, a startup could partner with complementary businesses to offer bundled services, co-host events, or cross-promote products. Dropbox, for instance, partnered with Samsung to provide pre-installed Dropbox storage on Samsung devices, significantly increasing their user base.
To connect with larger companies for potential partnerships, attend industry events, conferences, and trade shows, and leverage social media platforms like LinkedIn to identify and engage with key decision-makers. Establishing relationships with industry leaders can open doors for collaboration.
Prioritize teamwork and collaboration: Startups often feature smaller teams, so establishing a teamwork-driven atmosphere that bolsters productivity and capitalizes on resource allocation proves beneficial. Encourage open communication, delegate responsibilities, and set clear expectations to ensure your team works efficiently and effectively towards your business development goals.
For Large Organizations
Invest in long-term strategic initiatives: Large organizations can benefit from focusing on strategic business development initiatives that capitalize on their established market presence and resources. For example, large businesses can diversify their business development activities to mitigate risks and capitalize on growth opportunities.
This may involve exploring new customer segments, entering different industries, or adopting new technologies. Google's diversified portfolio, including investments in artificial intelligence, self-driving cars, and renewable energy, demonstrates this approach.
Diversify your business development efforts: Large organizations can explore opportunities in new markets and industries to drive innovation and growth beyond their core business. This can include investing in research and development (R&D) to create innovative products or forming strategic partnerships with companies from other sectors.
Amazon's continuous expansion into new industries, such as healthcare and grocery, exemplifies this approach. By broadening their scope, large organizations can capitalize on emerging trends and stay ahead of the competition.
Leverage your organization's resources and expertise: Large organizations have a wealth of resources and expertise at their disposal. They can develop innovative solutions and strategies to drive business growth by tapping into this knowledge. Take IBM, for example. This tech giant leverages its profound technological know-how and data analysis expertise to develop ground-breaking solutions, like their AI platform, Watson.
Watson has revolutionized industries ranging from healthcare, where it aids in diagnosing diseases and suggesting treatments, to finance, where it helps banks in risk assessment and fraud detection. The key here is leveraging what you have to create solutions that drive growth and add value for your clients' businesses. 
Establish robust talent development programs: One unique strength of large organizations is their capacity to develop and nurture talent within their ranks. These businesses can continuously enhance their workforce skills by investing in comprehensive training and development programs, fueling innovation and growth. This approach also helps to retain top performers, reducing turnover and promoting a high-performance culture.
For instance, consider the case of General Electric. GE's renowned leadership development programs have been instrumental in grooming a cadre of leaders who have gone on to hold top positions within GE and other major corporations. Large organizations can foster a culture of excellence, innovation, and continuous improvement by focusing on talent development.
Strategies for Generating Creative Business Development Ideas
Don't be afraid to challenge conventional wisdom and explore alternative business development models that deliver value to your customers. Innovation contributes to business growth and helps maintain a  competitive edge.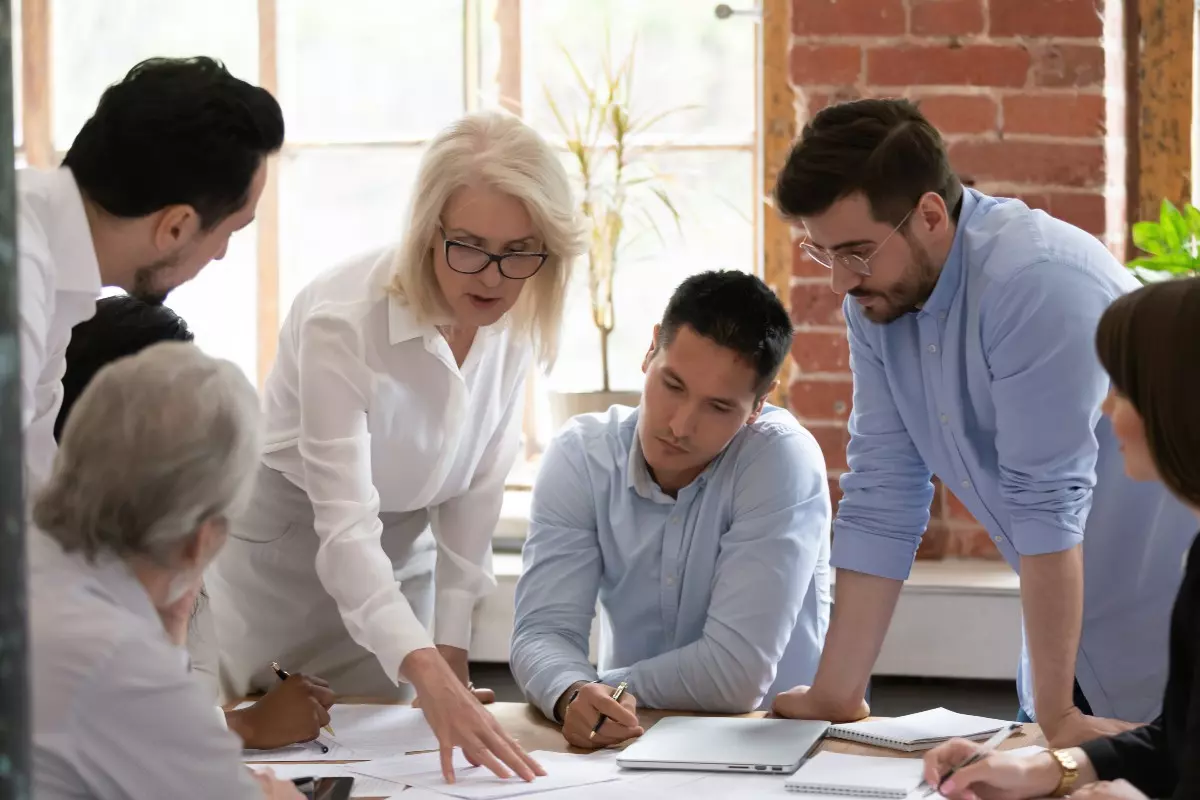 Here are some tips and examples to help you develop innovative business development ideas:
Encourage a culture of innovation: Foster an environment where employees feel empowered to share their ideas, experiment, and take risks. Promote open communication and collaboration and recognize and reward innovative thinking. Google's "20% time" policy, which allows employees to dedicate 20% of their working hours to passion projects, has resulted in successful products like Gmail and Google Maps.
Monitor industry trends and technological advancements: Stay informed about the latest developments in your industry and related technology sectors. This can help you identify new opportunities for growth and stay ahead of the competition. For instance, consider the rapidly advancing field of AI in healthcare.
Companies like Zebra Medical Vision leverage AI for early disease detection, using sophisticated algorithms to analyze medical imaging data and detect anomalies that could indicate conditions like cancer, liver disease, or cardiovascular issues. This use of AI improves diagnostic accuracy and significantly accelerates the process, potentially saving lives by enabling earlier intervention.
Leverage internal expertise and resources: Tap into your organization's wealth of knowledge and resources to identify innovative solutions to business challenges. For example, Google's Project Aristotle analyzed data from hundreds of teams within the company to identify the key factors that made teams effective.
By leveraging its internal expertise in data analysis and organizational behavior, Google was able to implement new strategies and foster a more collaborative work environment, ultimately driving innovation and growth.
Explore strategic partnerships and collaborations: Collaborate with external partners, such as complementary businesses, suppliers, or research institutions, to access new ideas, resources, and expertise. Take the case of the collaboration between Starbucks and Spotify, for instance. This innovative alliance allowed Starbucks employees to influence the music played in stores via Spotify playlists, enhancing the in-store experience for customers.
Simultaneously, Spotify users could access these playlists, driving user engagement on their platform. This symbiotic relationship amplified brand exposure for both parties, demonstrating the power of strategic partnerships.
Experiment with new business models: Don't be afraid to challenge conventional wisdom and explore alternative ways of delivering value to your customers. Innovative business models can often lead to significant growth opportunities. For instance, the subscription-based model adopted by companies like Dollar Shave Club and Spotify disrupted traditional sales models in their respective industries.
Embrace a problem-solving mindset: Encourage your team to approach business challenges with a problem-solving mindset, focusing on finding creative solutions that deliver value to customers. This mindset can help drive innovation and uncover new business development opportunities. Tesla's mission to combat climate change led to the development of its innovative electric vehicles and solar energy products.
Role of Business Development in Sales
Integrating business development and sales strategies drive growth and revenue generation. Business development activities, such as lead generation, market research, and partnership development, support sales efforts. By identifying and nurturing leads, conducting market research to understand customer needs, and fostering strategic partnerships, business development teams can help sales teams close deals more effectively.
Conversely, insights from sales interactions can inform business development efforts and help refine marketing and sales strategies, contributing to the organization's longevity.
In addition, when a company continually learns from its sales interactions and applies those insights to improve its offerings, messaging, and customer engagement tactics, it is better positioned to adapt to changing market conditions and customer preferences.
This adaptability ultimately leads to stronger customer relationships, increased customer loyalty, and sustained business growth, all contributing to the organization's longevity.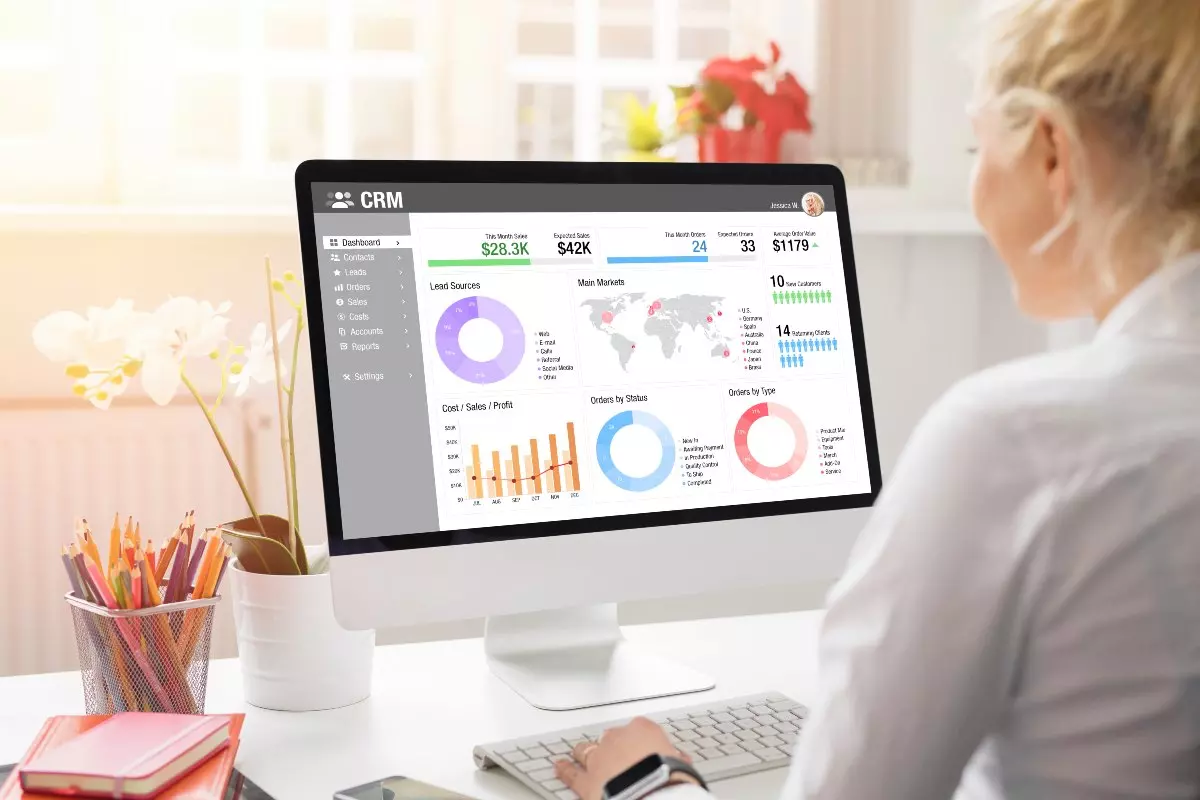 Examples of successful sales development plans often include a strong focus on collaboration between business development and sales teams and the use of data-driven insights to optimize lead generation and conversion efforts. For instance, a software company wants to expand its market share in a new industry vertical.
To achieve this, the business development team conducts thorough market research to identify key players, customer pain points, and potential partnerships within the new industry. This information is then shared with the sales team, who uses the insights to tailor their pitches and address clients' specific needs in the new market.
Simultaneously, the sales team shares feedback from client interactions, allowing the business development team to fine-tune their research and partnership strategies. This continuous learning and adaptation process leads to higher conversion rates and increased revenue and strengthens the company's ability to thrive in the long term.
Case Studies
Examining case studies of successful companies can provide valuable insights into how business development and sales strategies can be effectively integrated to drive growth and achieve long-term success.
Amazon: Embracing Customer Obsession
Amazon's relentless focus on customer satisfaction has driven its innovative business development and sales strategies. By leveraging data analytics and customer feedback, Amazon continually refines its offerings and sales approach to cater to customers' evolving preferences. This customer-centric mindset has led to innovations such as Prime membership, one-click ordering, and Alexa voice assistant, which have enhanced the customer experience and fueled Amazon's growth.
Salesforce: Revolutionizing CRM through Collaboration
Salesforce, a pioneer in cloud-based customer relationship management (CRM) solutions, has successfully integrated business development and sales by fostering a collaborative culture. They encourage cross-functional teams to work together to identify new markets and develop innovative solutions. This collaborative approach has enabled Salesforce to remain at the forefront of the CRM market, continuously delivering cutting-edge products and services that meet customer needs.
Slack: Transforming Workplace Communication
Slack, a widespread team collaboration platform, demonstrates the power of effectively integrating business development and sales strategies. By conducting extensive market research and user feedback, Slack identified a gap in the market for a user-friendly, intuitive communication tool. This insight led to the development of a platform that streamlined workplace communication, transforming how teams collaborate. Slack's sales team leverages this value proposition to drive adoption, resulting in rapid growth and widespread industry acclaim.
Conclusion
Creating the right business development plan can significantly benefit any organization seeking growth and success. To maximize your chances of success, focus on understanding your organization's unique needs, setting clear goals, conducting market research, and developing effective marketing and sales strategies. In addition, emphasize innovation, collaboration, and continuous improvement to stay ahead in the competitive business landscape.
As you develop your plan, create actionable steps and regularly monitor progress to ensure continuous growth and identify areas for improvement. By embracing a culture of innovation, teamwork, and continuous learning, your organization will be well-equipped to navigate business development challenges and achieve long-term growth and success.