Building your house is an exciting opportunity to design the home of your dreams from scratch. But constructing a home is undoubtedly extremely expensive. According to HomeAdvisor, average home construction costs range between $109,859 and $449,858.
Luckily, there are ways to save money when building a house without sacrificing your dream home. For instance, you could DIY whenever possible, look for sales and coupon codes, and use stock house plans and designs. That said, here are ten ways how to save money when building a house.
Get Bids From Different Contractors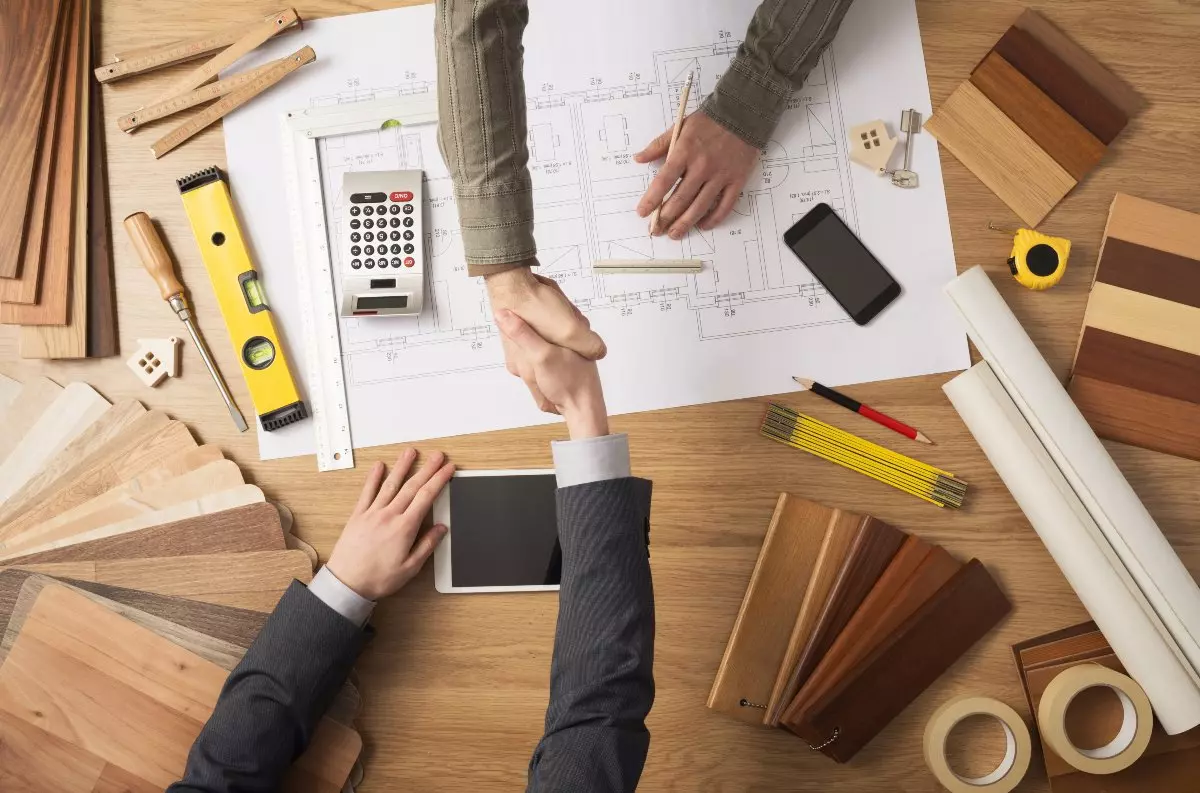 Seek out multiple bids from different contractors to ensure you get a deal that fits your needs and budget. Some contractors may include various services in their estimated fee, including electrical work, plumbing, woodwork, and painting. 
That's why it is best to compare contracts to understand what's included in the cost. Once you've gotten a few bids you're happy with, you can compare offers to determine which one can give you the most bang for your buck.   
Another tip to saving money when building a house is to make sure that your contractor has a certificate of liability insurance to protect your property if they make a mistake that could cost you financially. Most general liability insurances cover bodily injuries, property damages, and personal and advertising injuries. Ensuring your contractor has liability coverage can save you the headache and added costs of unforeseen accidents.
Select Stock House Plans and Designs
You can cut the expense of a professional architect or engineer by browsing premade house plans and finding the one that best fits your vision and budget. This is because stock plans are considerably lower than a custom design.
For example, a custom blueprint by an architect or designer starts at $2 per square foot. This means that the plan for an average 2,500-square-foot home would cost a minimum of $5,000. 
On the other hand, a similar stock house plan averages around $750, almost seven times less than a custom home plan. In addition, these stock plans have been built time and time again, which means the chances of errors are relatively low.
However, if you still wish to add your flair and taste, no worries. Stock plans are also customizable within certain limits. Common tweaks include replacing or eliminating windows and changing the garage space or door locations. So, you could talk to your contractor about special modifications while saving money at the same time.
Use Standard Sizes
Whether you have decided to select stock house plans or spend more on a custom plan, you could save money when building your house by making sure your kitchen and bathroom layouts are standard sizes. This way, when installing cabinets and countertops, you save half of what you would have spent on a customized product.  In other words, any type of customization can drive up the overall cost of purchase and installation.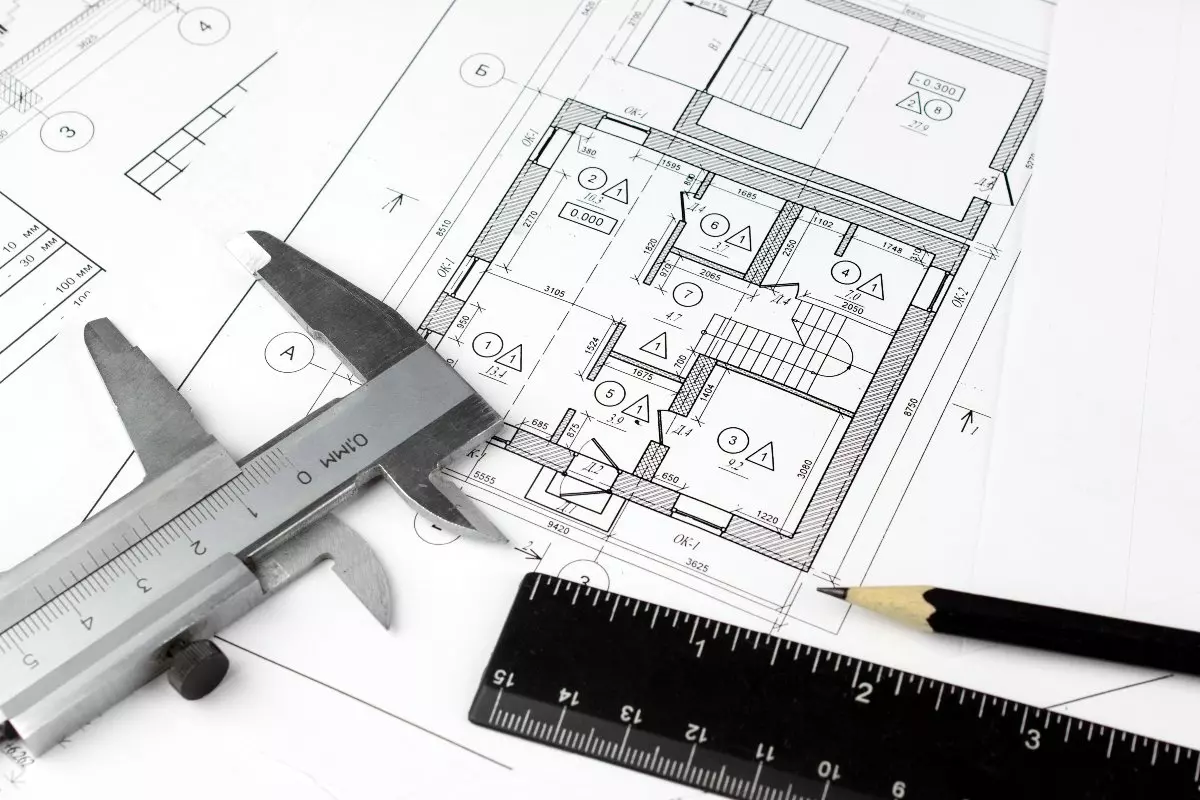 Additionally, you can also dramatically reduce construction costs by decreasing the home's square footage if possible. For instance, not only will you save money on building materials when moving into a smaller house, but different studies have shown that individuals would save more on energy bills. In fact, the size of the home accounts for 24% of the fluctuations in energy usage, rather than the number of individuals in the household.
Although downsizing might not be possible for large or growing families, it could be an option for an individual homeowner who wants to save money on building costs and long-term energy bills.
Choose Simpler Roof System
The labor and materials related to roof construction are expensive and can take a big chunk of your budget. For example, a new roof costs around $10,000, depending on your chosen roofing material. Asphalt is considered the most cost-effective roofing material, lasting up to 30 years. Asphalt shingles cost between $5.50 and $12.50 per square foot.
You could also consider metal roofs, often chosen for their longevity. They last up to 50 years and cost around $18.00 to $28.00 per square foot. On the other hand, slate roofs offer the most longevity, lasting up to 200 years. However, they are costly to install, ranging from $29,000 to $57,000 per square foot.
Nonetheless, you can always cut down the cost while maintaining quality and effectiveness by choosing a simple design and avoiding curves, triangles, trapezoids, or other complicated forms that are costly without compromising quality.
Look for Sales and Coupon Codes
When looking to design the interior of your home, you can find many items on sale, such as lighting fixtures, window treatments, and faucets. Also, don't solely focus on brick-and-mortar stores when searching for this type of product. Instead, look online, too, because you may find coupon codes for online stores that can help you save money. 
Even if the coupon offers a 10% to 15% discount, you would still be saving a lot. For instance, if you were to pay $2,000 for an order, you would be paying $1,800 with a 10% discount coupon, helping you save $200. As a result, sales and coupon codes are effective in helping you decorate your home on a budget.
Purchase Building Materials Yourself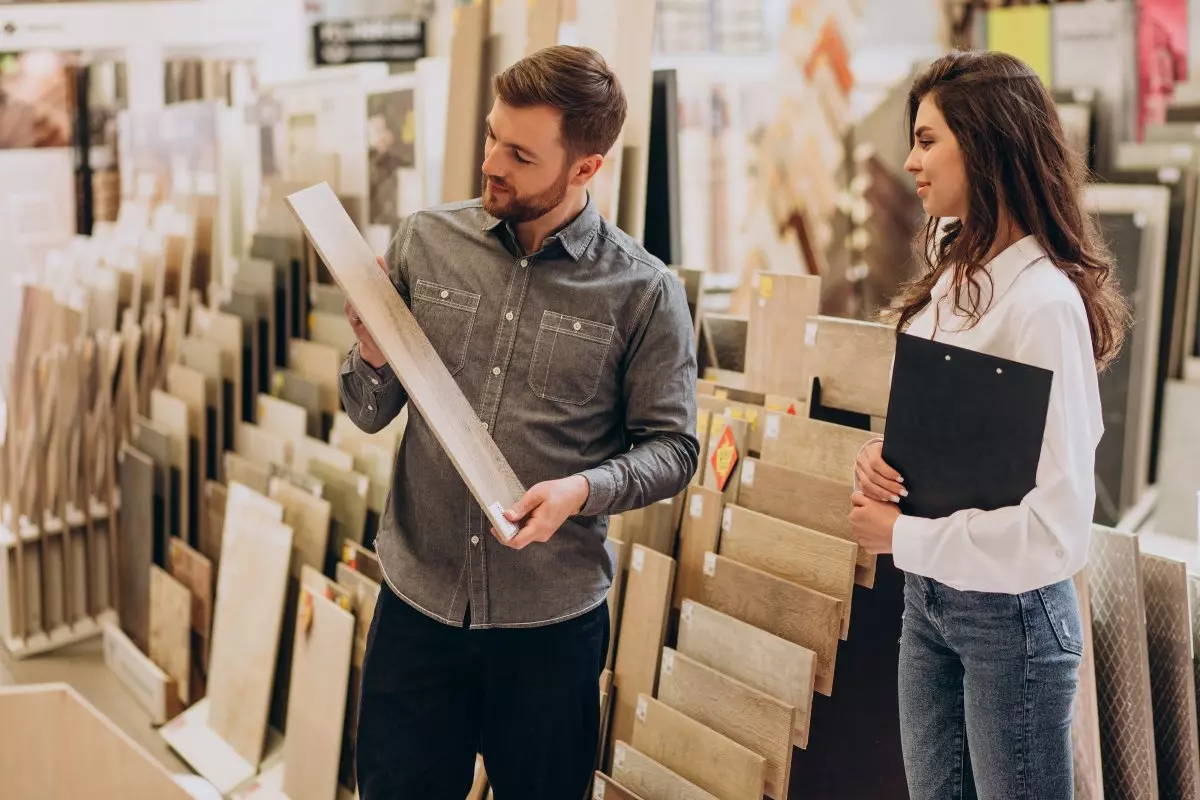 Purchasing building materials such as cabinets, countertops, and doors yourself could save money when building a house and thousands of dollars. Visit local hardware or surplus stores to see what you may find at a lower price. 
For instance, if your contractor were to buy a water heater for $900, you may be able to find a comparable model for less than half the price. After you purchase the materials, the contractor can install them later.
However, if you opt to source the materials yourself, you should consult with your contractor to ensure you get the correct materials at a discounted rate. On the other hand, keep in mind that some bulk items, like timber, bricks, insulation, and metals may be cheaper if the contractor sources them.
DIY Whenever and Wherever Possible
Consider DIY-ing yourself wherever possible if you're handy. If you're not, you can learn about the project by watching a video on the Internet. For instance, you can paint your walls or assemble cabinets to save some money when building a house. You could also build your garden with budget-friendly backyard garden ideas.
For instance, according to the American Housing Survey, DIY-ing a bedroom can help you save 52.69% of the professional job cost. For example, if the professional job cost of the bedroom is $36,000, DIY-ing costs $6,653, resulting in $29,947 saved.
The same data shows that DIY kitchen remodeling can help you save 44.98% of the professional job cost. For example, if a professional job costs $17,320, a DIY costs $6.867, saving you $10,453.
However, not all jobs are suitable to be DIYed and may result in added costs to fix it. For example, as stated earlier, you could DIY paint the walls or assemble cabinets. However, it is better to leave more technical tasks like wiring, plumbing, and roof installation to professionals.
Do Not Save on Things You Can't Change Later 
Investing money in the permanent parts of your house will help you save money in the future. For that reason, invest in quality materials for your home's foundation, insulation, windows, and siding to ensure it has a solid structure and is energy efficient. For instance, this will help you save on energy bills and avoid unpleasant experiences like having rodents inside the house.  
Qualify for Tax Credits for Energy-Efficient Home Improvements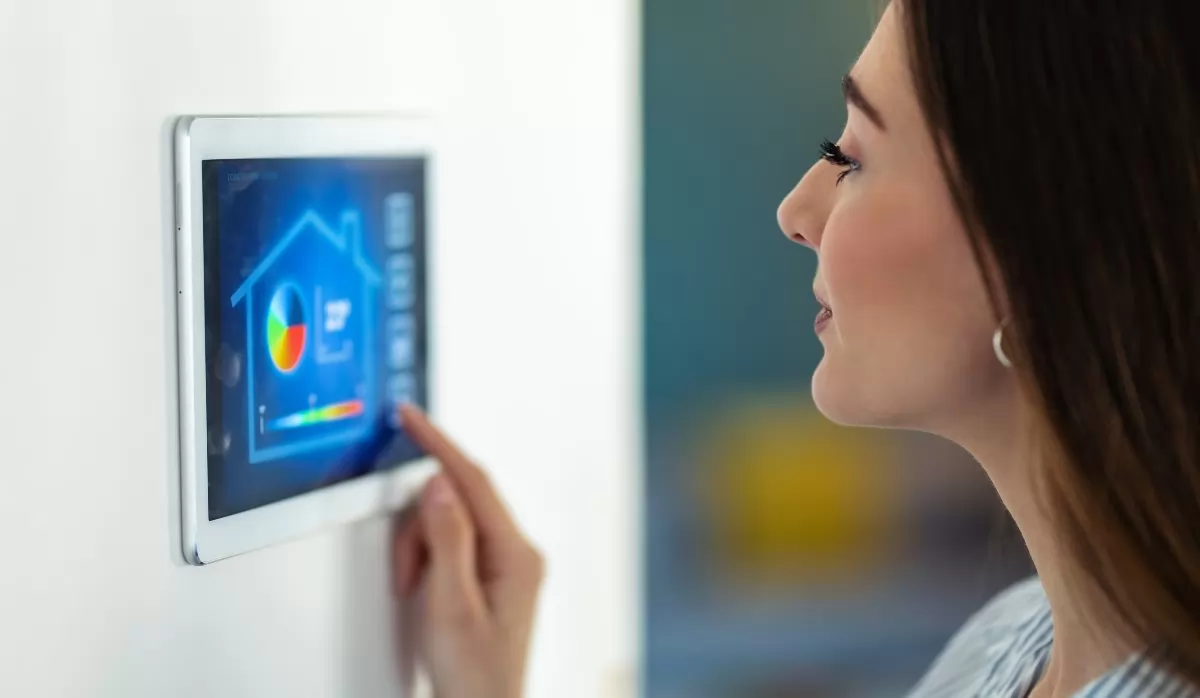 Recently, homeowners who are building energy-efficient homes are receiving tax breaks and credits for doing so. For example, when new homebuilders install energy-efficient materials, such as windows and insulation, they can claim a 30% tax credit on the price of the unit and installation cost, ranging up to $1,200 per year. The tax credit law is extended to December 31, 2032.
Sum Up
While building a new home can be expensive, the cost also depends on your choices as you design and construct it. As the homeowner, you get to customize your budget and decide on areas to save and spend. With dedication, patience, and cost-effective planning, you can invest your money in building your dream home without spending a fortune.
FAQ
Should I Buy or Build a Home?
The decision to build or buy a house depends on which option is best for you. For instance, buying an existing home is more convenient as it is ready to move in. On the other hand, an advantage of building a new home is having greater control of the materials and being able to customize to your preferences.
How Long Does It Take To Build a Home?
Many factors influence the duration of building a home. For example, a complex home design, bad weather, and delay in available materials can all extend the time it takes to build a house. That said, construction can take anywhere from six months to a year.
Do I Need Homeowners' Insurance When Building My Home?
Having insurance when building your home is preferable to protect your property before it is occupied. Moreover, talking to an insurance agent before you decide on your construction plans will help you understand if the location or details of your home will cause a problem. For example, you may discover that you are building in a flood zone, which may come with higher premiums. As a result, you can search for a different location before you're stuck with higher insurance costs. This is also another way to save you money in the long run.
How Do I Maintain the Energy Efficiency of My New Home?
Building an energy-efficient home is one of the most effective ways to save money by keeping your energy bills low. Therefore, make sure your builder is using the following materials to keep cold air out and hot air in during the winter and vice versa during the summer:
PIR Foam Energy Bricks
Straw and Stucco
Compressed Soil
Structural Insulated Panels
Vacuum Insulation Panels
Plant-Based Polyurethane Insulation
Low-Emissive Windows
Plastic Composite Wood-Substitute
Also, ensure your heating and cooling systems are in good condition and replace filters regularly to prevent the systems from working harder than they need to. After all, an energy-efficient home is a more cost-effective home.