There are 18.2 million military Veterans in the United States. Veterans own more than 2.5 million U.S. businesses. This makes up about 9% of all companies in America, according to the Small Business Association. Many have successfully opened up their own businesses and startups all over the country. Their skills forged on the battlefield have given them a unique perspective, which has led many of them to become great business leaders. Here are 10 of the best Veteran-owned businesses.
Best Veteran-Owned Businesses
Here are some of the most successful Veteran-owned businesses in the United States. These businesses span across several different industries, such as media, food, fashion, and health. With a variety of options, it is rather simple to find a business you like and are willing to support. 
Black Rifle Coffee
Black Rifle Coffee was founded in 2014 and is a small coffee roasting company. After spending nine years working in numerous dangerous regions worldwide as a contractor for the CIA, Evan Hafer began the company. He perfected his roasting technique between deployments to Iraq and Afghanistan before finally opening up his place.
Doc Spartan
Dale King, a retired Army Intelligence officer, created Doc Spartan as a way to support his local town during an opioid crisis. The line includes all-natural products, such as ointments, deodorants, and other skincare and grooming products for men and women. The staff is composed entirely of American Veterans in recovery.
Combat Flip Flops
Army Rangers Mathew Griffin and Donald Lee created Combat Flip Flops after they served in Afghanistan. They wanted to make high-quality sandals and use the proceeds to support schooling for Afghan women. Every product sold by Combat Flip Flops will fund one day of school for an Afghan girl. The collection includes footwear and accessories for both men and women.
Merica Bourbon
Merica Bourbon is created by a group of veterans who are passionate about whiskey. The company's bourbon is made in Lawrenceburg, Indiana, with water taken from the Ohio River Basin.
Fire Department Coffee
Fire Department Coffee is a Firefighter-supporting, Veteran-owned business. It was created in 2016 in Rockford, Illinois by CEO Luke Schneider and co-founder Jason Patton. Schneider is a firefighter/paramedic and a U.S. Navy veteran. Jason Patton, another full-time firefighter, decided to team up with him and get into the coffee industry.
The staff includes firefighters, first responders, and coffee lovers. 10% of its proceeds go to veteran organizations and individual war heroes. 
VET TV
VET TV is a streaming video channel for military service members. It was founded by Marine Captain Donny O'Malley, who raised over $300,000 on Kickstarter to launch the project in 2017. The channel has 43,000 subscribers and 13 comedy series and recently launched its first feature film. VET TV brings veterans together through comedic content and its online community.
Founded by Navy veteran Jameson Sharp, BlackBeard Media is a communications firm established in 2016. It has worked with nonprofits, gas and oil attorneys, and politicians on marketing, advertising, and PR projects. While becoming a respected PR firm has been challenging for the company, it has become respected among the community when it was nominated for Small Business of the Year by the Kansas City, Missouri Chamber of Commerce.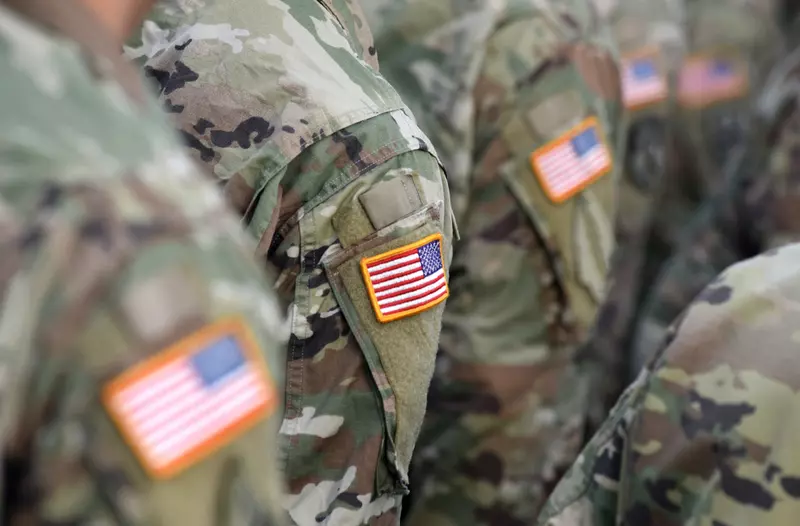 Warrior Centric Health
Warrior Centric Health is the first accredited eLearning program for Veterans and their families. It addresses the socio-cultural factors that play into the health of Veterans. Its design uses commercial and nonprofit hospitals, medical personnel, and staff to provide education, data science, and community outreach to veterans' families. It is identified as one of the top 25 Startups, according to the company's website. The team consists of the CEO, Ron Steptoe; Evelyn Lewis, the Chief Medical Officer; and David Collier, Chief Operating Officer and Board Secretary. Recently, the company won the TEDCO Seed Fund Investment and was selected for the Surge 2021 Conference.
Trumbull Unmanned
Trumbull Unmanned is a data service provider aimed at providing better tools to manage natural resources. It uses drones to attain analytics for oil and gas and environmental work. The company collects data from the Arctic to the Pacific to the Gulf for ecological use. Trumbull has also worked with NASA to detect methane. 
The team includes a unique group of people with engineering, aircraft management, and business management experience. The company focuses on advising, operations, and technology. Trumbull founders met at the USAF Academy as Wings of Blue Parachute Team. 
Their technology team is experienced in software development and data mining and focuses on improving data analysis for the oil and gas industry. Each member of the team is either an engineer, operator, or pilot. The company has operations in DC, California, Texas, and Colorado.
Higher Purpose
Higher Purpose was founded in 2014 and provides technology-enabled hiring solutions and talent search for employers looking to hire Veterans. They also offer career coaching and training for service members for free. The company was founded to help Marines who struggle with transitioning to the civilian job market, despite having highly marketable skills and experience. The company website includes a career advice section that gives detailed advice and information on career options and job searches.
Innovative Supplies Worldwide
Innovate Supplies Worldwide, founded by Nneka Brown-Massey, is a stationery and school supply company that showcases artwork by black artists. The CEO was part of the US Army as a Human Resources Specialist and wanted to make a difference in her community after she left the military workforce. Innovative Supplies' mission is to provide schools with high-quality supplies, training, and employment for high school students and Veterans. It supports local businesses by buying their supplies and environmentally friendly materials.
TurboPup
TurboPup was founded by Kristina Guerrero, a graduate of Air Force Academy and a recipient of two Combat Air Medals She began TurboPup in an effort to create the perfect protein bar for her dog. She ended up competing at an episode of "Shark Tank" and was offered to help build her company. The business donates 5% of its sales to veterans and animal support causes. Not only does TurboPup give back to those who've served our country, but it also helps out our furry friends.
R. Riveter
R. Riveter was founded by a military couple who wanted to give back to the "Rosie the Riveters" from WW11. The company creates hand-made totes and bags with the help of military spouses. Both founders, Lisa Bradley and Cameron Cruse have moved their business around several times, finally settling in Southern Pines, North Carolina. They have 30 employees at their main store, and 27 remote riveters on the team. 
Rumispice
The founders of Rumispice, a spice company, are a team of Veterans who served in Afghanistan. They source spices such as saffron from local Afghan farms and employ over 300 women in Herat, Afghanistan to harvest the spices directly from the flowers. They provide jobs to Afghan women to help build the economy and put money back into agriculture and manufacturing.
Resources for Veteran-Owned Businesses
There are resources and business loans for Veterans that can help them find funding for their business ventures and grow their companies across the country. Many find funding to help support and establish their companies using small business loans and Veteran business grants set aside for military Veterans. Disabled Veteran-owned businesses can also receive funding and grants based on their level of need.
According to the International Franchise Association, one in seven franchises is owned by Veterans, generating over $41 billion. Many franchise companies — such as Dream Vacations, Dunkin Donuts, Neighborly, Sports Clips, and the UPS Store — offer financial resources, training, and mentoring through the IFA VetFran program to help Veterans kick-start their businesses. This can include discounts on loan applications and franchise fees, waiving royalties, and providing business training.
Franchising helps Veterans find a place for their business skills. If they are trying to figure out how to make extra money, a franchise may be a great idea. They are used to the rigorous work and commitment involved with taking on a business.
There are also resources for Veterans looking to launch startups. A few are included below:
Vets First Verification Program
VetFran: Resources for Franchising Opportunities
Veteran Entrepreneur Portal
Hivers and Strivers
SBA Express Loans With Veterans Advantage
Operation Family Fund 
The PenFed Foundation
Coalition to Salute America's Heroes
Financial Assistance for Female Veterans 
There are also resources for female veterans who need assistance after returning from military service. Female veterans make up about 9% of the veteran population, according to a study conducted by the Pew Research Center. However, that number is expected to increase to 18% by 2045. While the programs above cater to both men and women, these programs listed below are specifically designed to help female veterans.
Combat Female Veterans (CFVs) 
This nonprofit organization helps female Veterans finish school and transition back to civilian life. It covers expenses through the organization's emergency relief fund.
Dixon Center 
The Dixon Center offers one-time grants to those who are facing financial problems. These grants apply to both female veterans and their families. They can pay off bills and cover expenses such as gas, housing costs, and more. 
eMentor
eMentor is an online mentorship program that has helped over 6,700 women trying to find jobs in the workforce after returning from military service. Mentors help them find jobs and resources for veterans to get on the right career path as soon as possible.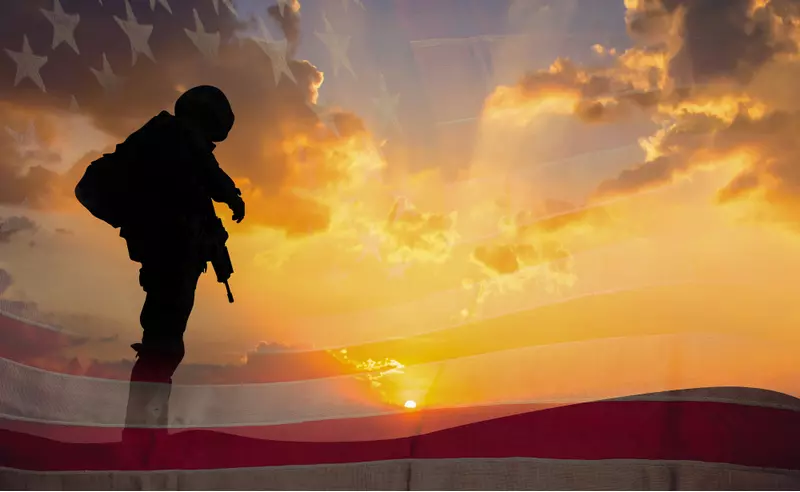 Financial Help for Veterans       
There are numerous resources for Veterans who need financial assistance. A few include The Armed Forces Foundation, Folds of Honor, and Hope for the Warriors. Visit Veterans Families United for more information.
Veterans Families United was created as a resource and safe space for Veterans and their family members. It was founded in 2006 by Cynde Collins-Clark. As her sons returned from Iraq with undiagnosed Post Traumatic Stress Disorder (PTSD), she learned that she needed to educate herself on the matter before helping them. Unfortunately, the resources she needed were not available to her. As a result, she created her very own organization to support those who've been affected by serving time in the army. 
There are also grants available for Veterans who need financial assistance. For example, Veterans of Foreign Wars offers the Unmet Needs program. It helps military families who have unexpected costs and difficulties due to deployment or other military-related activities or injuries. The program offers financial aid grants of up to $1,500 to help with basic needs. Because these are grants, they will not need to be repaid like a loan. Unmet Needs will also pay the creditor directly to make things easier.
The US Cares Emergency Assistance Program is another resource Veterans can use to cover their expenses if need be. If you're a veteran struggling to make ends meet, you can apply directly on the US Cares Emergency Assistance Program website for a grant. The average amount they reward is $650, which can be useful when struggling to pay off bills and other expenses.
The American Legion Temporary Financial Assistance Program is designed to help families with money for housing, food expenses, and utilities. The goal is to make sure Veterans and their families have a stable home. 
Grants for Veteran-Owned Businesses
To qualify for a grant for Veteran-owned businesses, the applicant will likely need to be an honorably discharged Veteran or a service-disabled Veteran. Other requirements may include being actively involved in the military's Transition Assistance Program (TAP). Reservists and National Guard members may be able to find grants. Also, if you are a widowed spouse of a military member who died in service, you may qualify for a grant.
To qualify for a loan as a Veteran, you will need to meet the lender's qualifications. The SBA loan guarantee program is one of the most popular programs available for Veterans, among numerous others.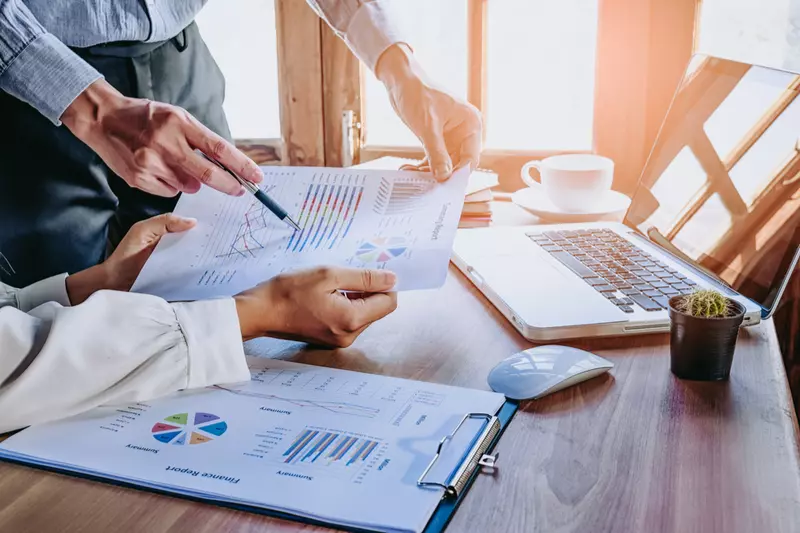 Here are a few resources for grants for Veteran-owned businesses.
Boots to Business is a training program run by the Small Business Association that teaches business fundamentals and how to fundraise for your startup. 
Veteran Business Outreach works with the Small Business Association to provide training and counseling for veteran businesses.
Bunker Labs is a nonprofit network of veterans who help educate veterans on entrepreneurship and CEO services.
Hivers and Strivers is an investment group focused on startups and is run by graduates of the U.S military academies.
Veteran LLC provides loan relief and revolving lines of credit for veterans looking to start their own business. 
The stronger your credit score and business credit history, the better your chances will be when applying for low-interest loans associated with the SBA. If your credit score is below 650, you may not qualify for a loan unless there are other documents you can offer outside of your veteran-related papers.
These are the required documents lenders may ask for when applying for a loan:
Minimum of three years of business and personal tax returns
Financial statements
Income projections for your business or startup
Business license and certificates
A business plan
Collateral
The Small Business Association is not a lender, but it works with traditional banks that offer SBA-approved loans. As a business owner, you should be ready to meet the requirements and necessary criteria of the bank you are working with. The SBA isn't the only place you can get a small business loan if you are a Veteran. Many lenders offer loans to Veterans. These loans may not be exclusive to Veterans.
Looking for Ways to Help?
All of these grants and loan programs started with someone wanting to help. You can offer support, too.
There are numerous ways to support your local veterans and give back to your community. Even a small gesture can have a big impact. Our veterans face many challenges because of their military service, whether physical, mental, or emotional. Providing support or assistance in any way can make a big difference.
Here are ways to help Veterans launch a small business:
Provide transportation services
Reach out to your local VA facility 
Volunteer with the National Coalition for Homeless Veterans
Donate to an organization
Shop at a local Veteran-owned store
These are just some of the ways to serve those who served.