Some cities are more successful than others — you can see this in their talent, innovation, and citizens' average income. Plenty of factors contribute to a city's success, including its geography, climate, ease of travel, and immigration.
Dubai is one of those successful cities. Located in the second-richest Middle Eastern country, Dubai is home to some of the wealthiest individuals in the world. Interestingly enough, only 15% of Dubai's population are native residents, with the remainder all foreigners who moved there for various reasons, especially for work. The foreign population is largely common in the rest of the United Arab Emirates, as well.
When people think of Dubai, they tend to think of wealthy individuals, luxury resorts, and the biggest mall in the world, symbolizing glamour and wealth. Do the salaries match? Well, the average Dubai salary is AED 16,775 per month, which translates to about $4,750 per month—not bad at all!
If you're wondering why Dubai is so rich, read on!
How Is Dubai So Rich?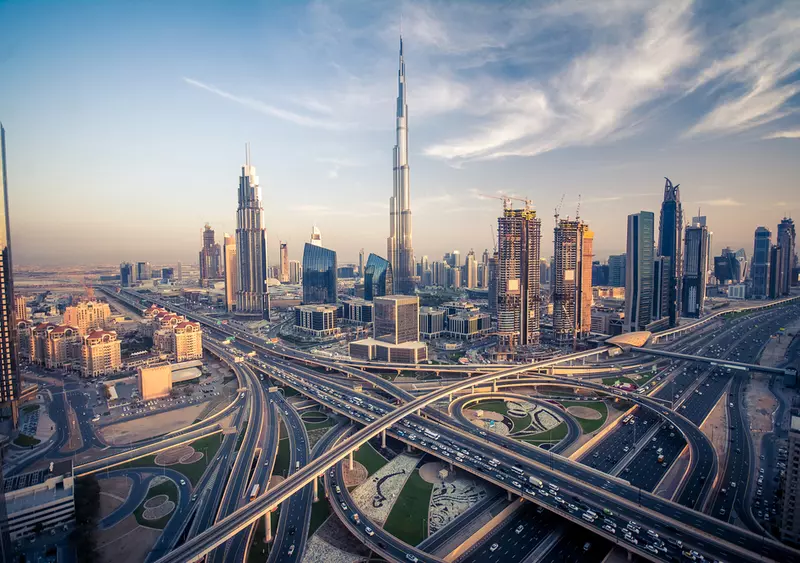 No country is rich overnight, and that includes Dubai. There isn't one magical ingredient to success; rather, there are many reasons why Dubai is so rich.
Economy
One of the first answers to the question, "why is everyone so rich in Dubai" is the city's strong economy.
Nicknamed "the city of gold" for its 250 gold stores, Dubai is well-known for its economy and position as a global hub for financial and tech industries. Despite the common assumption of Middle Eastern countries relying on oil for their economic health, Dubai's economy is surprisingly 95% non-oil based.
Dubai is home to some of the biggest tech hubs, including Dubai Internet City and Dubai Media City. Additionally, Dubai hosts famous IT firms like Microsoft, Hewlett-Packard, Dell, and IBM. Many media companies like BBC, CNN, and Reuters are also hosted in Dubai.
The Dubai economy experienced massive change and growth in the last 50 years. Despite a market decline in 2008-2009, Dubai consistently rises above market declines and boasts a high economic growth rate of 6.1% (as of 2014).
The COVID-19 pandemic caused a market decline in most of the world, including Dubai. But the city's recovery is fast, with local UAE banks letting go of previous COVID-19 support from the country's central bank. UAE banks predict that customers will pay their debts, and the country will experience a decline in loan defaults, which is great news for Dubai's economy.
Infrastructure
Dubai's infrastructure is a top reason for its success. The city's investments in infrastructure began in 1958 when Sheikh Rashid bin Saeed Al Maktoum funded the city's first airport with hefty loans.
That momentum continued as Dubai created one of the most excellent public transport systems, connecting residents seamlessly to every point in the city. Their roads are also well-maintained. Additionally, the Dubai Water Canal extends from the Dubai Creek, connecting to the Business Bay and Arabian Gulf. The roads, waterways, and transport systems make Dubai an easy city to navigate and a comfortable place for trading.
Tourism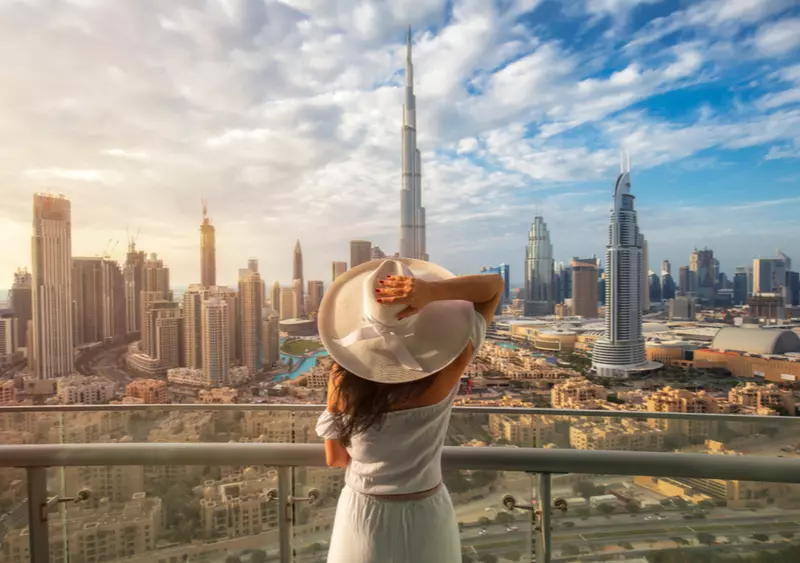 Dubai's tourism industry is booming and is one of the top reasons why Dubai is so rich.
In 2020, 5.51 million people visited Dubai, making it one of the top five most visited cities in the world. However, that number is relatively low because of the COVID-19 pandemic; in previous years, Dubai saw between 14 and 16 million tourists visiting the city. 
Why do people come? Many reasons. Dubai is home to many tourist attractions, like:
The Burj Khalifa, the tallest building in the world, hosts an impressive observation deck for beautiful city views.
The Dubai Mall is one of the most luxurious malls in the world and hosts many live music and fashion shows, festivals, and special events.
The Madinat Jumeriah is a mini-city that boasts lovely waterfront hotspots and a luxury five-star resort.
In 2019, Dubai's tourism contributed to about 18% of the city's GDP. Unfortunately, that number dropped to 13% in 2020 due to the COVID-19 pandemic; however, experts predict Dubai's tourism to return to normal in 2022.
Global Business
Businesses love Dubai as a location to further their global expansion. Their government and organizations work hard to lift Dubai's profile as an investment hotspot. Just in the first quarter of 2019, Dubai issued 6,709 business licenses. Businesses also love Dubai's Port of Jebel Ali, which offers trade between Africa, Europe, and Asian Pacific countries.
This year, the Dubai and UAE governments introduced policies to help the country and city recover from the pandemic. Of these policies is a visa that helps foreigners live in Dubai and operate their business without requiring a resident partner. Entrepreneurs also love Dubai's innovative technologies and low taxes, which brings us to the topic of Dubai's free trade zones.
Free Trade
Dubai is home to people of over 200 nationalities, making it one of the world's top locations for trade.
The city also has several free trade zones. Businesses that operate in those zones are exempt from all taxes, including income tax, Value Added Tax (VAT), corporate tax, and customs. And, these businesses still get to keep 100% ownership, without the government or any other body requiring a business stake.
Freelancers can enjoy the same benefits, with even fewer up-front requirements for documentation and capital. Why is everyone so rich in Dubai? It might be because many don't have to pay taxes.
Innovations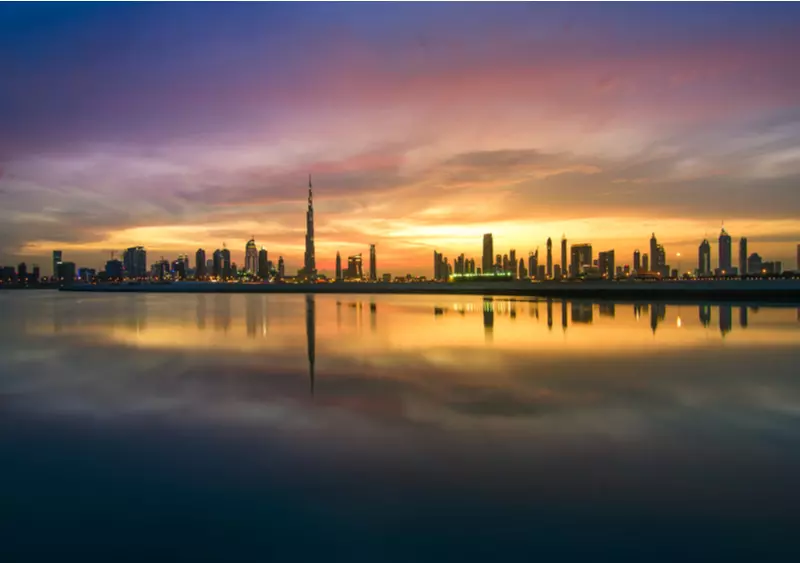 Dubai is known for its innovative technologies. They've undertaken over 100 initiatives to use blockchain technology, artificial intelligence, and data science for better business efficiency, savings, and improved quality of life.
The Smart Dubai Office is also involved with green initiatives through their digitization efforts. Their innovations aim to reduce paper waste and energy consumption to make Dubai completely paperless by the end of 2021.
Immigrants
We mentioned earlier that Dubai's inhabitants are largely foreigners, with only 15% of native residents living in the city. That's because the government introduced options in the last few years to help people immigrate to Dubai with ease.
To immigrate to Dubai, you can either:
Apply for a student or family reunification visa.
Obtain an employment visa to work for a Dubai company.
Get an investor visa to start your own business; or
Join the residency by an investment program, through which you can achieve residency by purchasing property.
How to Get Rich in Dubai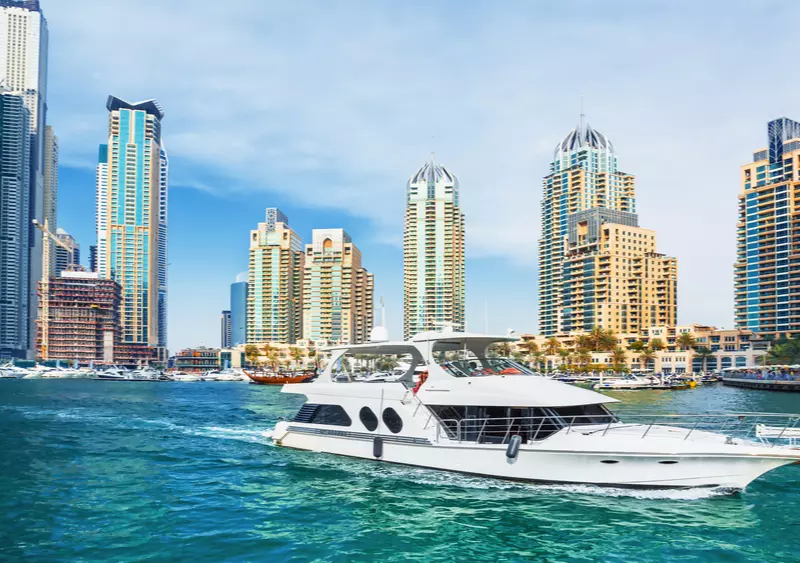 If you want to get rich in Dubai, you won't escape hard work. But here are some tips to help you succeed:
Invest in finance or tech education, as Dubai is a global hub for these industries.
Make use of their free trade, tax-free zones (even as a freelancer).
Teach English, as Dubai English teachers make impressive salaries and don't need to pay taxes.
Follow the rules, as cultural differences make Dubai's laws quite foreign to many from North America, including laws around relationships and dress.
Richest People in Dubai
The richest people in Dubai are mainly businessmen and entrepreneurs. Here's a list of the top 10 richest people in Dubai as of 2021.
Majid Al Futtaim
Abdulla bin Ahmad Al Ghurair
Ravi Pillai
M.A. Yusuff Ali
Micky Jagtiani
B.R. Shetty
Sunny Varkey
Abdullah Futtaim
Hussain Sajwani
Saif Al Ghurair
Final Thoughts
So, why is everyone so rich in Dubai? Dubai is one of the biggest hotspots for tech, tourism, finance, and innovation. Pair those with a beautiful climate boasting sunshine all year, as well as a lovely coastline, and you have a recipe for one of the richest cities in the world.