Europe is one of the most popular tourist destinations in the world, and it's easy to see why. This vast continent is full of ancient landmarks, beautiful cities, winding mountain trails, and seriously incredible beaches. While traveling to some European countries is comparatively expensive, there are many countries in Europe where it is easier to travel on a budget. Here are our top cheapest European countries to visit without breaking the bank.
Romania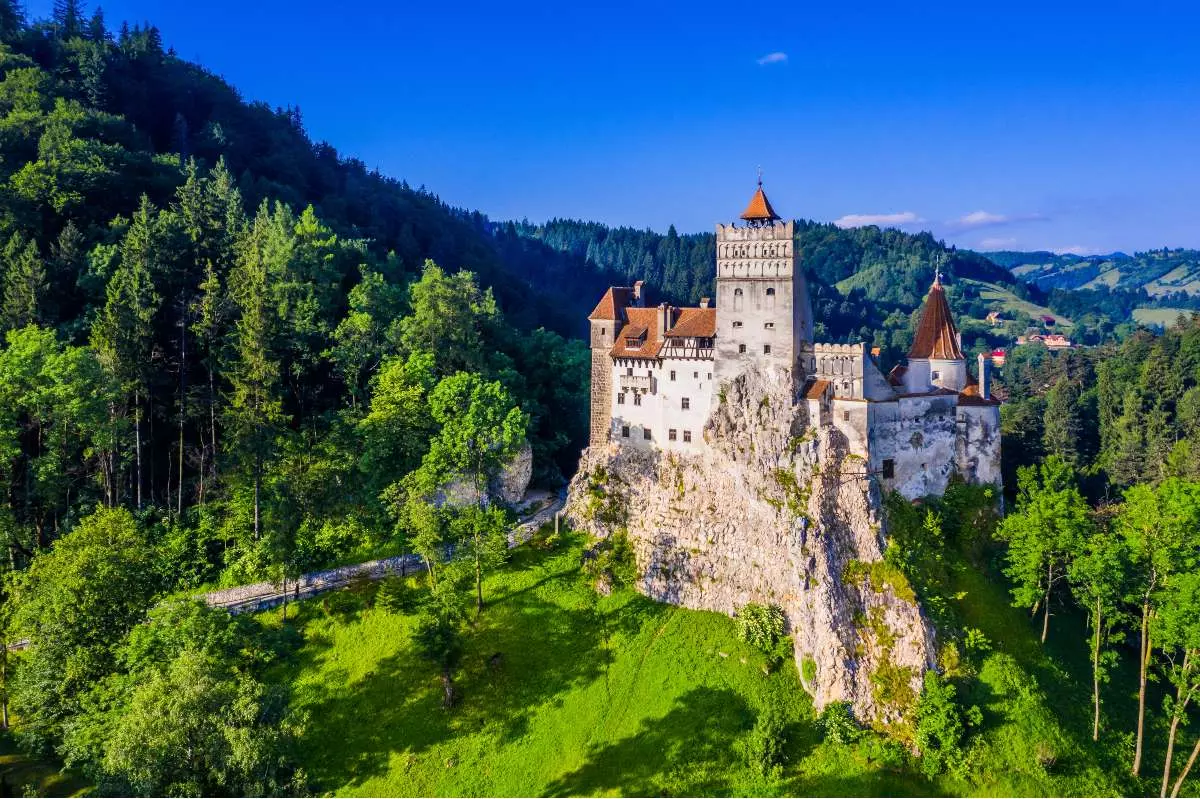 Home to Dracula's 14th-century castle, Romania is a country with beautiful landscapes, colorful cities, medieval towns, historical sites, and seaside resorts. It is also one of the cheapest countries to visit in Europe. So, whether you are planning to explore the country's culture and history, sunbathe at the beach, or go on mountain hikes, Romania has you covered.
Accommodation and eating out are reasonably inexpensive. A set lunch menu at a restaurant costs around $4, and some of its famous dishes include sarmale (cabbage rolls), mici (grilled minced meat rolls), and cozonac (sweet bread). A night in a hostel costs around $10; meanwhile, an Airbnb or hotel can cost around $30 a night. The country's most popular tourist destinations are count Dracula's Bran Castle, the Black Church, Salina Turda (salt mine), Corvin's Castle, and Peleș Castle.
Albania
Albania is home to many historical sites, fantastic nature, and its pristine Mediterranean beaches and turquoise waters, also known as the Albanian Riviera. The country is also an excellent destination for mountain lovers as it is famous for its Alps called the Accursed Mountains, which are popular for hiking and climbing. Cultural highlights include the beautiful towns of Gjirokastër and Berat, owing to their Ottoman influences and UNESCO World Heritage sites.
Albania is one of the cheapest countries to travel to in Europe. For instance, a bunk in a hostel in the capital city of Tirana costs around $8 per night, whereas a hotel room or an Airbnb can range from $15 to $20. In addition, a meal for one person can cost as little as $5 in a typical Albanian restaurant, which is great for budget travelers. If you want to save even more, consider avoiding the summer months if you are heading to the coast. Instead, the weather will be warm enough in April, May, and early June to enjoy your holiday. Also, late September to October is a good option if you are planning outdoor adventures in the mountains.
Portugal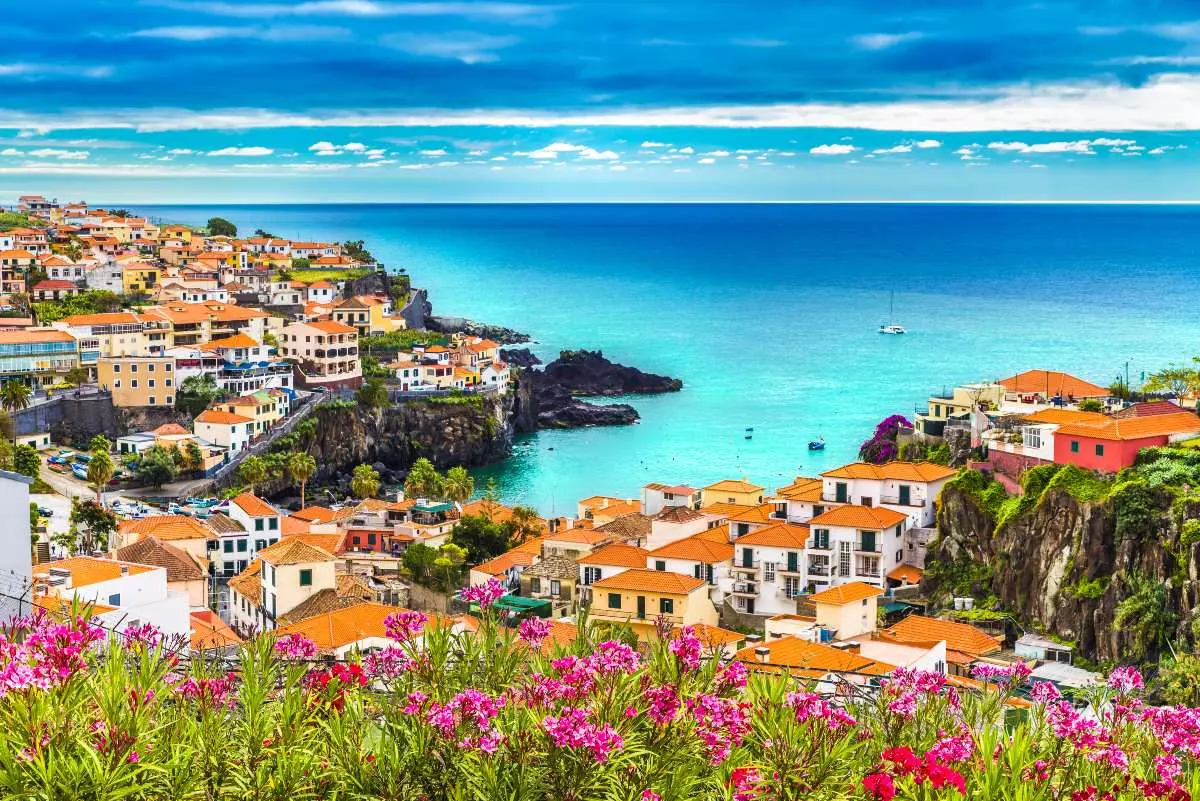 While central Lisbon and Porto prices have increased in recent years, Portugal remains a budget-friendly European destination. The country is famous for its surfer beaches, stunning Atlantic coastline, beautiful harbor, historical towns, Fado music, and rugged volcanic hiking trails. Even though some of Portugal's most exciting sites are free to explore, the biggest expenses on the trip would be the food and accommodation.
A typical meal with a drink can cost you around $15. Also, expect to pay about $15 a night for a hostel and approximately $40 for a room in a hotel in Lisbon or Porto. However, consider planning your trip from November to February to benefit from scoring great bargains. Some fascinating destinations in Portugal include the ancient town of Evora, Jerónimos Monastery, the Torre de Belém, the Templar Castle, and the Convent of Christ.
Slovenia
Slovenia is a small country in the Balkans bordered by giants, such as Austria, Croatia, Hungary, and Italy. The landlocked mountainous country also has a short coastline at the Adriatic Sea between Italy and Croatia and offers plenty of affordable sandy beaches. In addition, the beaches are public and free, so you can spend less money even during the peak tourist season. While accommodation can cost $25 to $30, you can spend less if you consider visiting in late spring when the temperature is high, but the number of tourists is low. Food in Slovenia is also relatively cheap, with the average meal ranging around $10.
Some famous seaside resorts include Koper beach, Mestna beach, and Portoroz. The best-known destinations of Slovenia are Lake Bled, the medieval town Piran, and the fortified village of Štanjel. If you are a hiker, visit the Triglav National Park, where you can hike to the top of Mount Triglav and stay in a mountain hut overnight. Another famous hiking destination is the Soča Trail, with breathtaking views of the Soča river.
Bosnia and Herzegovina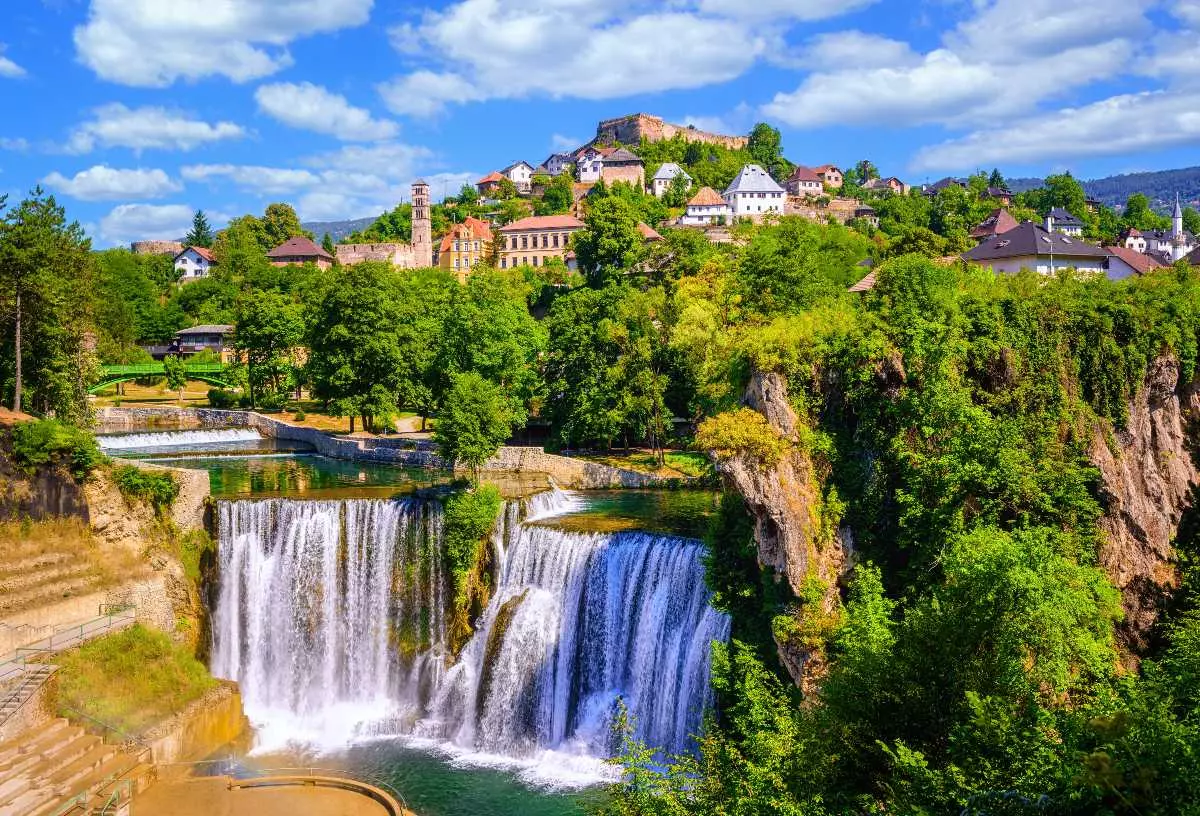 Like Slovenia, Bosnia and Herzegovina is another gem located in the Balkans. The country is often called the "Heart-Shaped Land" because it is quite literally shaped like a geometrical heart. Moreover, its capital city Sarajevo is known as the "Jerusalem of the Balkans" because of its cultural and religious diversity. You can hear mosques calling out to prayer across the valleys, followed by church bells.
In addition, the country is home to medieval villages, rivers, lakes, and the rocky Dinaric Alps. You can admire the history and culture of the country by visiting the old quarter Baščaršija located in Sarajevo and the 16th-century Gazi Husrev-bey Mosque. Bosnia and Herzegovina is also home to the historical site of the assassination of Archduke Franz Ferdinand at the Ottoman-era Latin Bridge over the river Miljacka, which ignited World War I.
Prices in Bosnia and Herzegovina are very reasonable. For example, you can find a hotel room in Sarajevo for around $20 per night and meals ranging from $5 to $10. Some famous traditional foods are Ćevapi (kebabs), Pljeskavica (grilled patty), and Đuveč (vegetable stew). In addition, prices for flights and accommodations don't vary much during the year. This means you can enjoy rafting on the Neretva River or skiing at mount Jahorina for the same cost year-round.
Slovakia
Slovakia is home to many UNESCO World Heritage sites, castles, memorials, and monuments­­–all free or very cheap. The capital city Bratislava is the most expensive destination in the country, but again, more reasonable compared to other European countries. The city has many free sites to offer, such as street sculptures. Despite being the capital, Bratislava is relatively small and can be easily explored on foot, saving you money on transportation. If you want to head outside the city, trains and buses are incredibly affordable, starting at $1. Slovakia offers plenty of outdoor adventures, and most of them are free. For instance, you could go hiking in the High Tatras, Slovakia's tallest mountains and a massive national park between June and October. Whereas, during the winter, the destination is ideal for snowshoeing and cross-country skiing.
Italy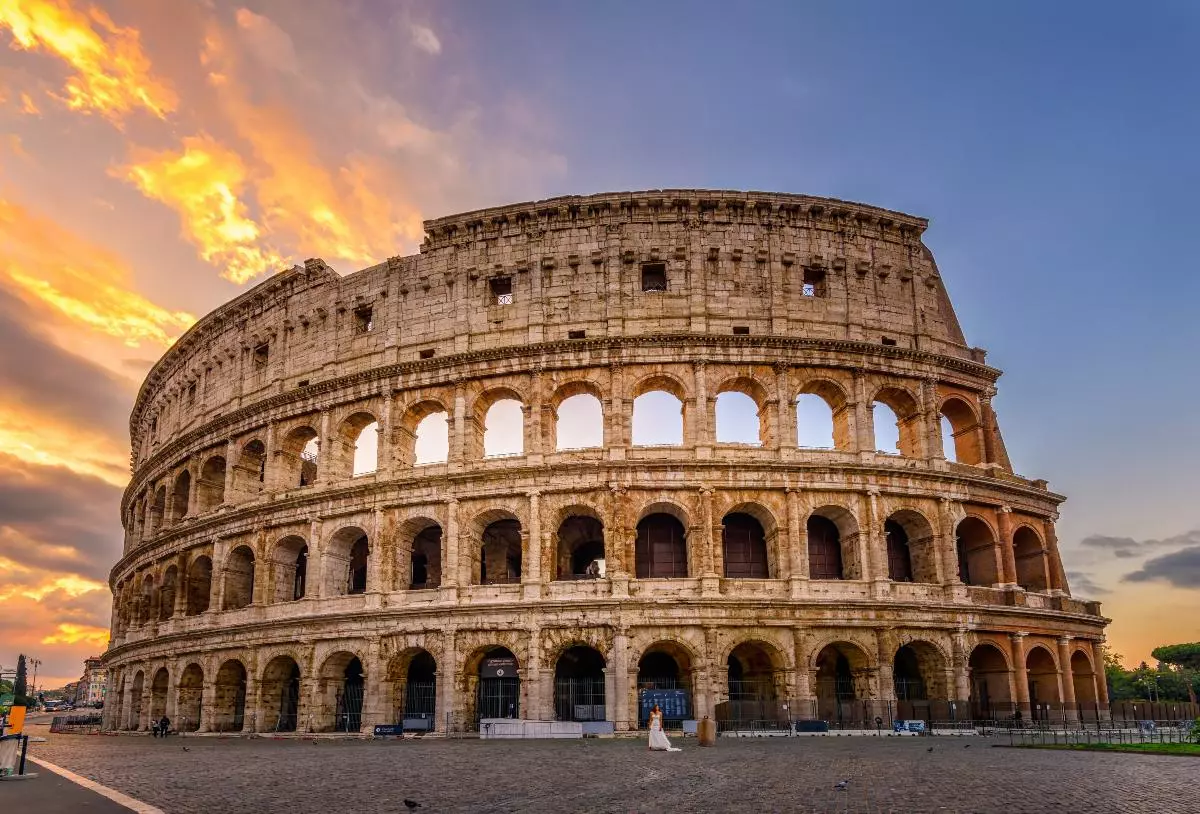 You may be surprised that Italy is part of this list; nonetheless, it is one of the cheapest Western European countries to visit. Unless you are trying to cover everything from Milan to Pompeii in one visit, Italy is still affordable. It is better for your bank account to pick one region and stick to it. Otherwise, you would spend tons of money on transportation and high-speed trains.
On the other hand, local trains and buses are very affordable, ranging around $1.50 per trip. If you absolutely want to explore different cities in one trip, consider taking the local trains. The local trains are slower and take three times longer to get you to your destination. However, it will cost you a quarter of the price of high-speed trains. You could also book your train tickets in advance to get them cheaper.
For instance, if you plan to visit Rome, several of the most touristic sites in the city, such as the Vatican Museums, the Colosseum, the Roman Forum, the Palatine Hill, the Baths of Caracalla, and the National Rome Museum, are free of charge on the first Sunday of every month. So, consider seizing this opportunity to save an extra $15 to $20 per ticket. In addition, the Pantheon of Rome, the Trevi Fountain, and the Spanish Steps are free of charge throughout the year.
In addition, you can still manage to spend less money in Italy by avoiding visiting in the summer. Instead, consider traveling in winter from November to February to get better deals on accommodations and cheaper flights. Moreover, most cafés and restaurants in big cities in Italy charge you if you plan to sit at a table. So, order your coffee to go or drink standing up to save a few more bucks.
Estonia
Over the past few years, Estonia's capital, Tallinn, has become relatively expensive compared to the rest of the country. Nonetheless, the rest of the country is highly budget-friendly. Outside the capital, Estonia offers low-cost accommodations and cuisine. A night at a hostel costs around $10, and hotels cost $20 to $30. Dining out is also relatively inexpensive, with meals ranging from $5 to $10. Estonia is a magnificent country with a mix of Nordic influences, Baltic culture, and some remains of former USSR architecture.
In addition, half of Estonia is covered in forests, and national parks are free to enter and explore. The Otepää Nature Park is the country's largest protected area at over 22,000 hectares and offers 65 lakes and multiple trails. The Lake Pühajärv hiking trail is particularly picturesque. Moreover, Estonia has up to 12 hours of daylight, making it easier to spend time outdoors exploring on foot. If you are a fan of music, visit Tartu, Estonia's second-largest city, where plenty of free music festivals occur throughout the year.
Overall, Estonia is one of the cheapest places to travel in Europe. But you can benefit from even lower prices when planning your stay from March to May or from September to October.
Montenegro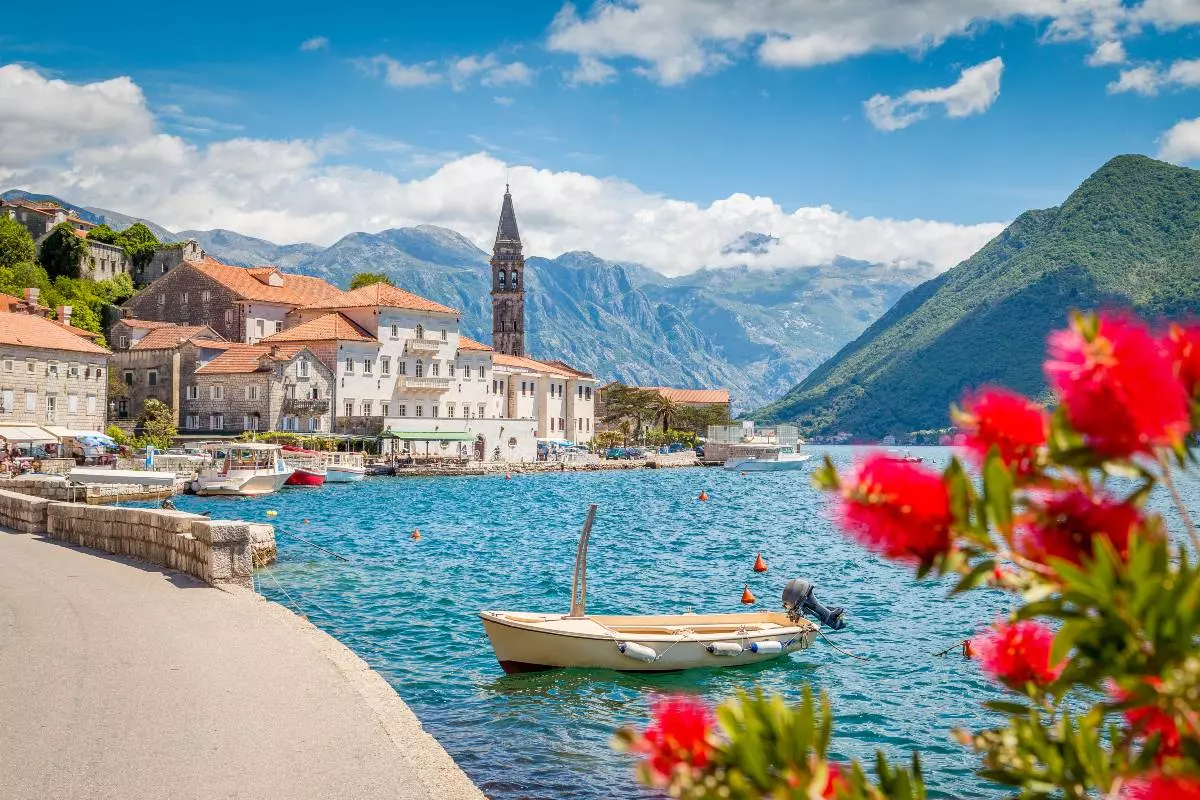 Montenegro is a very new country that gained its independence in 2006 and one of the cheapest European destinations. It provides free entrances to most attractions and affordable accommodations above the Adriatic coast. You can start your visit from the Bay of Kotor, a UNESCO World Heritage Site with deep blue waters surrounded by soaring mountains. If you like to party, consider visiting the coastal city of Budva, the city that never sleeps. But if you want to relax, consider booking a few nights in the town of Herceg Novi. On the other hand, if you would like to hike and swim, head to Crno Jazero, a mountain lake surrounded by deep green-bluish forest, completely free to enjoy. Lastly, if you would like to go kitesurfing, head towards Ada Bojana, a small island away from the shoreline, with very affordable prices.
A night at a hotel can cost around $30 throughout the year. Meanwhile, expect to pay $6 to $12 for a meal at a restaurant. Also, try the local food delicacies such as burek (a meat-stuffed pie), pljeskavica (the Balkan version of a burger), seafood pasta with shellfish, and shrimp cooked in red sauce.
North Macedonia
North Macedonia is another budget-friendly destination in Europe. The country has a rich culture, and its capital city Skopje has countless statues, museums, and cultural attractions. One of its well-known sites is the picturesque Orchid Lake, one of Europe's oldest and deepest lakes. The town of Orchid is also home to countless historic churches, such as the church of Saint John the Theologian, constructed in the 13th century. Other notable places include Marko's Towers in Prilep and the lovely town of Bitola.
Transportation, accommodation, and food in North Macedonia are incredibly affordable. Moreover, buses between cities are plentiful, and tickets start at $1. A meal at a restaurant costs around $5. At the same time, a hotel room in the center of Skopje costs around $25 to $30 per night. Of course, no visit to Macedonia is complete without trying the local food, such as sarma (cabbage rolls), Pastrmajlija (fried dough pie), and tavce na gravce (beans cooked in a skillet).
Bulgaria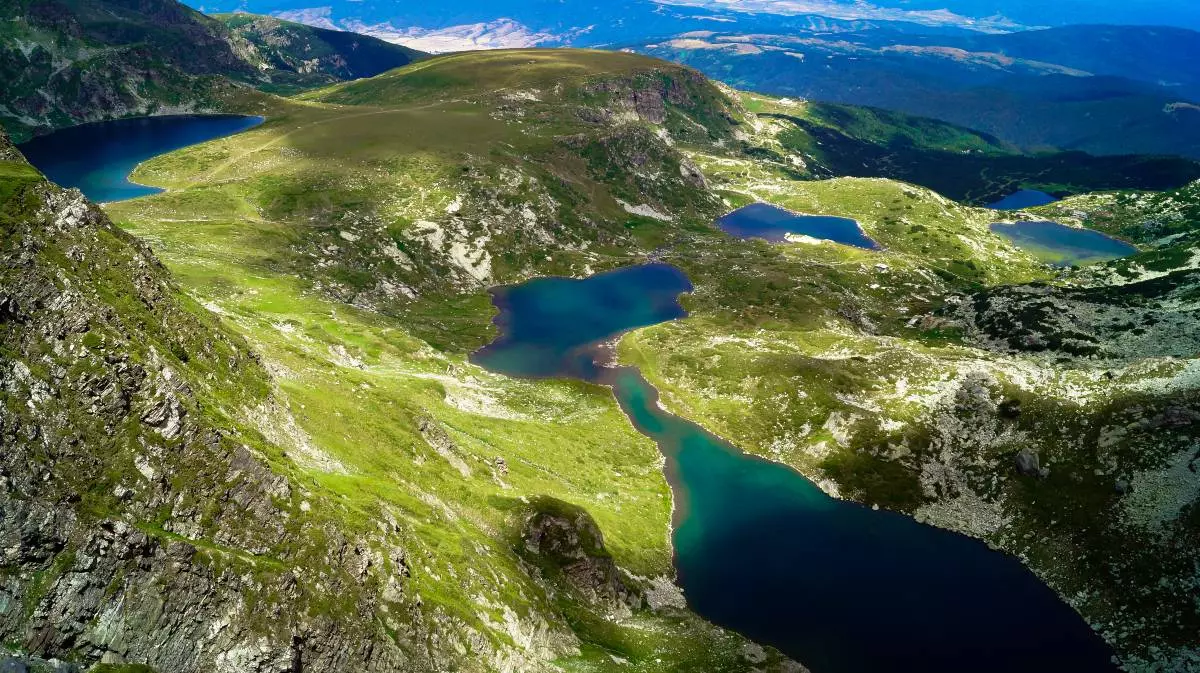 Bulgaria is a magnificent country in Eastern Europe with gorgeous mountains for skiing in the winter; stunning beaches along the Black Sea; and cities and old towns rich in history, art, and culture. Moreover, there are plenty of free activities you can enjoy in the country. For example, you could visit the city of Plovdiv and explore the cobbled streets of the old town, discover the city's Roman heritage, or walk through the Tsar Simeon's Garden. In addition, the city is home to over 200 archeological sites.
If you like the outdoors, you could plan an outing to the Seven Rila Lakes and stay at the mountain lodge for less than $15 per night. You could also visit the Central Balkan National Park to hike and enjoy the breathtaking views. If you would like to go skiing, head towards the mountain town of Bankso, which is one of the most affordable ski resorts in Europe. If you are planning to visit in the summer, head out to beach destinations such as Varna and Nessebar to enjoy the deep waters of the Black Sea.
Transportation is relatively cheap in Bulgaria. For example, a long-distance train ticket costs as little as $5. In addition, a meal at a nice restaurant costs around $7. Lastly, a bed in a hostel ranges around $8, whereas a room in a hotel costs around $15 a night.
Czech Republic
While the capital city of the Czech Republic, Prague, is becoming a popular tourist destination and more expensive throughout the years, the country remains one of the cheapest European countries to visit. In addition, most attractions in the city are free to explore, such as the Old Town Square and the incredible Jewish quarter located between the Old Town Square and the Vltava River. Beyond Prague, consider exploring the fairytale city of Cesky Krumlov with its narrow cobblestoned streets and picturesque houses with red roof tiles. Also, consider visiting the city of Karlovy Vary, which is home to hot mineral spring spa centers. Other popular destinations include the Bohemian Switzerland National Park and the unusual town of Sedlec with its ossuary chapel.
Czech cuisine is exquisite. Consider ordering a plate of homemade goulash for $5 at a restaurant or visit a kebab shop for $3. If you are craving something sweet, get a trdelnik (cake) from a street vendor for $2. Prices for hostels and hotels in the Czech Republic range from $15 to $30 per night. The hotels may be more affordable even during the high season if you book in advance.
Poland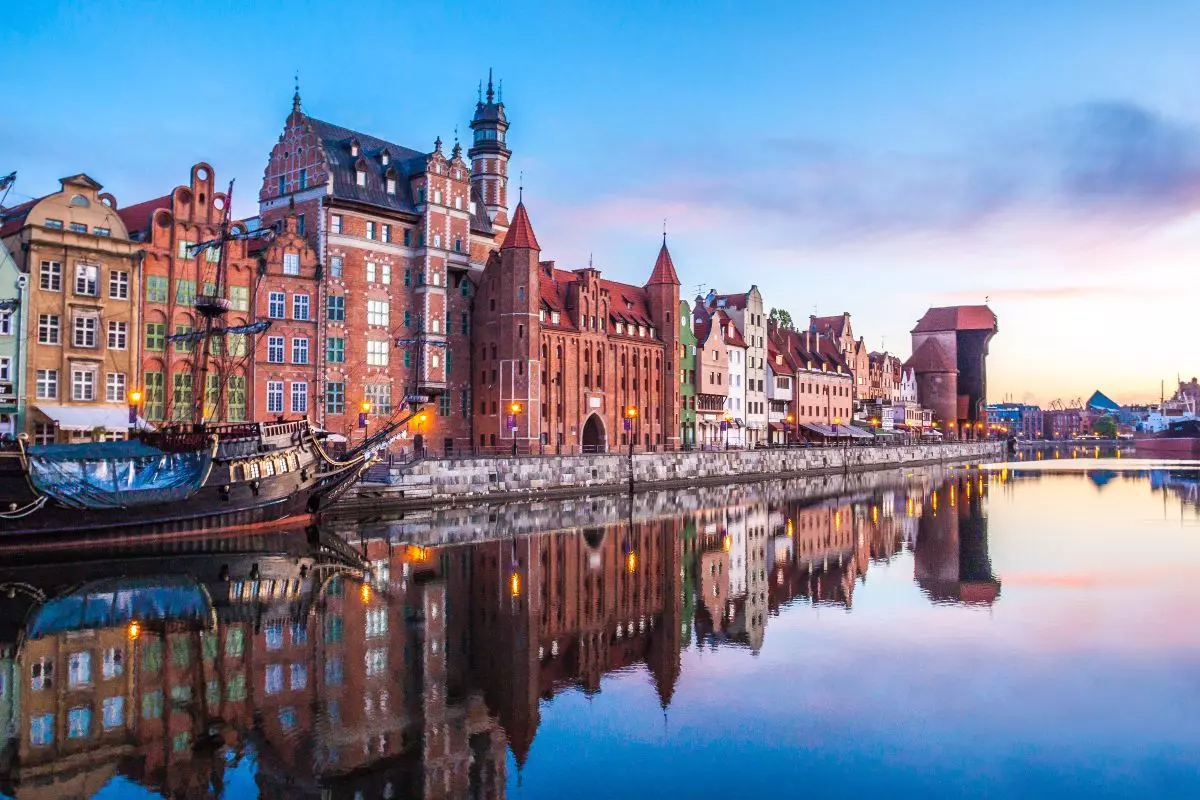 Poland is another budget-friendly destination in central Europe, rich in cultural history and breathtaking nature. For instance, the Ojcowski National Park is home to picturesque castles and stunning caves. The Tatra Mountains are also an excellent destination for hiking. Other famous destinations in Poland include:
The Wieliczka Salt Mine
Schindler's factory
The Old Town Hall tower for great views in Krakow
The 13th-century Castle of the Teutonic Order in Malbork
The ancient Bialowieza Forest
While Poland's main cities, Krakow and Warsaw, are not very cheap compared to other cities, you could still find countless budget-friendly hostels, hotels, and apartments for $15 to $20 per night. If you would like to spend even less, consider visiting the country in March and April to benefit from the discounted prices. Some museums also offer one free day a week, such as the Chopin Museum, free for visitors on Sundays.
Hungary
Hungary may be one of the most expensive countries in Eastern Europe, but still very affordable compared to the major destinations in Western Europe. Hungary's capital, Budapest, is one of the most beautiful cities in Europe and home to a long list of free attractions. Some free activities in Budapest include walking on the Chain Bridge across the Danube and exploring the Castle Hill area. However, many visit-worthy sites in the city, such as the Buda Castle and the underground Castle Labyrinth, are not free to visit but still very affordable. Moreover, if you visit Hungary in June, you may get the chance to see many landmarks around Budapest for free at the "Night of the Museums."
Street food is another way to save money when visiting Hungary. One of the country's favorite fast foods is lángos (deep-fried dough with savory condiments) for $4. But, of course, things are considerably cheaper outside the capital. Consider visiting the lake resort town of Tihany and the Bükk Mountains for outdoor adventures. You could also enjoy many thermal spas in the town of Mórahalom and Héviz.
Sum-Up
The culture, architecture, and beautiful landscapes of Europe are famous worldwide. It is one of the essential travel destinations for every tourist. But money matters when visiting the continent, and you may want to avoid burning a hole in your pocket. So instead, consider one of the alternative European cheap holiday destinations mentioned in this blog and have fun!