We live in an age where travel is easier than ever before, and it is also more affordable if you can be smart about the way you are choosing to travel the world. This guide is in place to help you to save money on your travels and is full of cheap vacation ideas for those who do not want to spend a fortune.
There is a great difference in the price for vacations, depending on when you choose to go, who you book your trip with, and more. For traveling on a budget, you might need to be a little bit fussier and put the time in upfront to ensure that you are booking in the best possible way as far as your bank balance is concerned.
As well as there being cheap countries to visit, we've also focused on a lot of the ways you can save money in more expensive travel spots, too. Like anything, if you put a bit of time in, then you can find the best money-saving tips and ensure that you don't overpay. If you are the sort of person who wants to go on a trip and not worry about money for a week or two, then this is fine, but if you're going to get the most for your money and find affordable travel options, then you need to learn how to travel affordably.

Look at All the Transport Options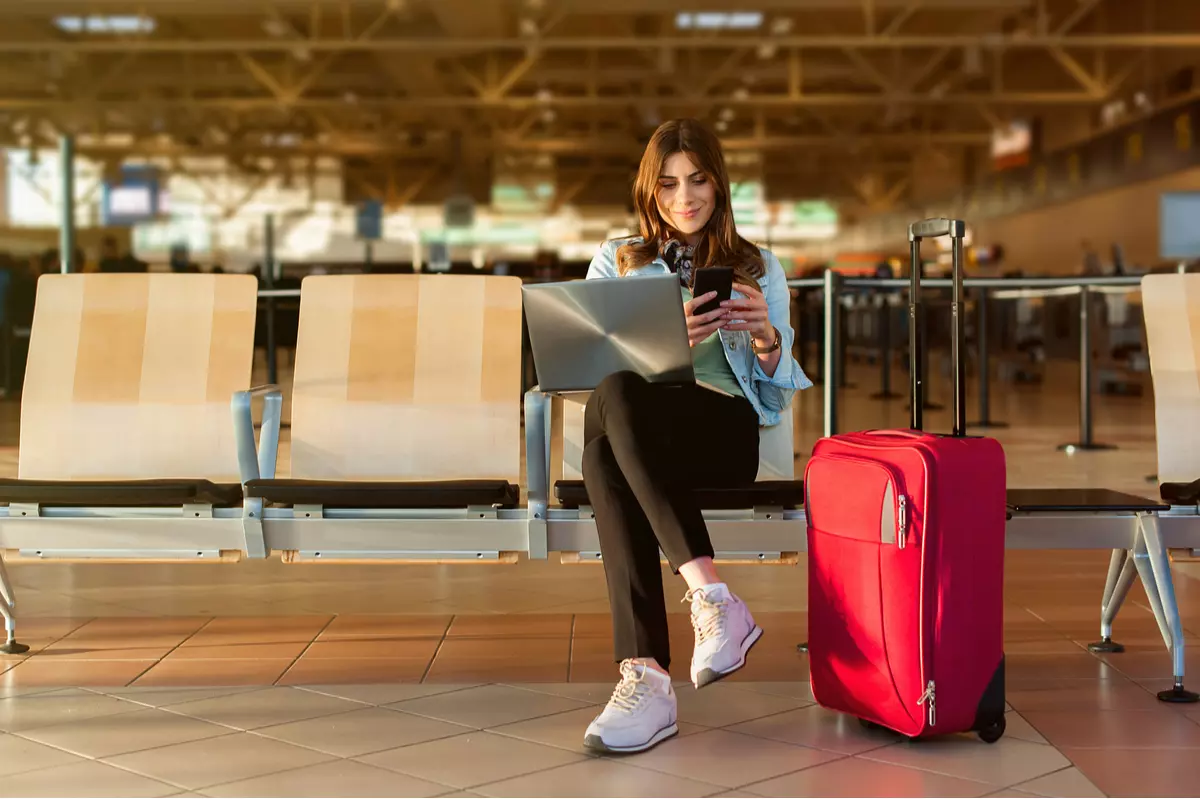 When you think of the term "budget travel," you might well think of planes. They are the quickest way to travel long distances, and many trips may need you to take a flight. However, if time isn't of importance, then it is worth looking at all of the options.
In some parts of the world, there is even public transportation that can help you to get the best cheap travel deals. In Europe, there are multiple countries entered into programs where you can buy a rail pass, called InterRail, and use this to go on any train in those countries. This can prove to be a very cheap way to travel. Some of the passengers are night trains, too, so you can get on them and sleep, this is even a way to save money on a hotel room.
In a lot of parts of the world, you can take long bus journeys, too. They may not be the most enjoyable or comfortable ways to travel, but they are cheap. Also, if you are the sort of person who can sleep anywhere, then there is every chance you can get some precious sleep.
Another option is to drive. Road trips are exciting adventures and with the right people, it can be a memorable experience. You can drive thousands of miles in some places without having to cross any water. Did you know that if you were dedicated, you could drive from France to China and beyond? Some modern cars run exceptionally efficiently on fuel, and this can make it an affordable option whether you use your family car or a rental. Also, think of all the places you might see on the journey that simply wouldn't be visible on air travel.


Set Up Flight Alerts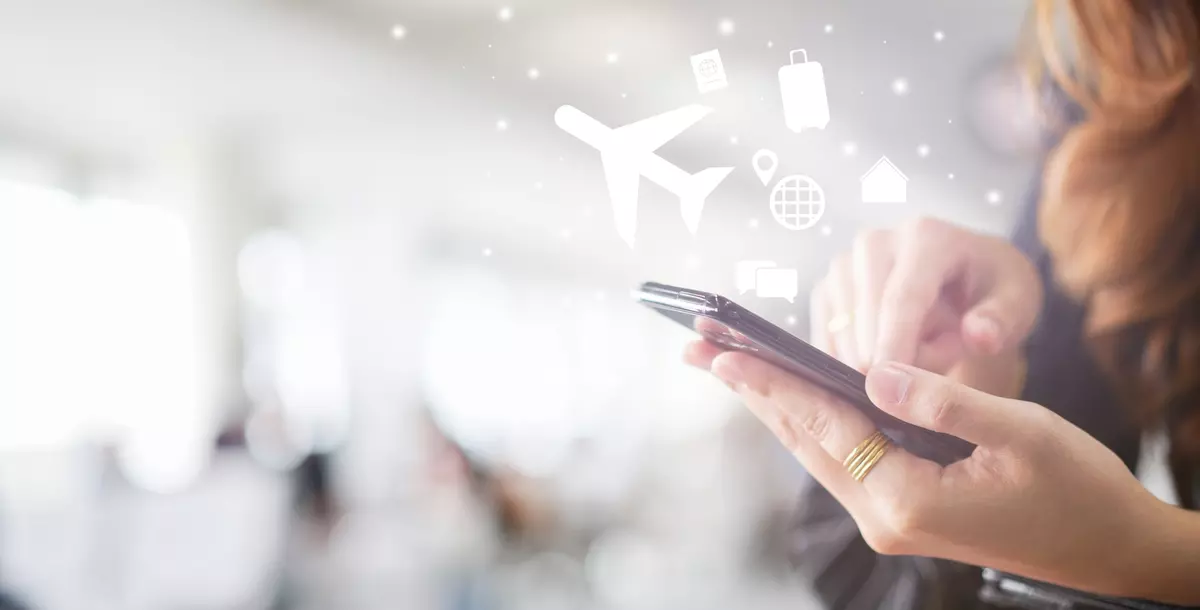 If flying is still your preferred method of traveling, then you might want to set up flight alerts to make sure you get the cheap vacation ideas you are hoping for. If you set up 4 or 5 locations you are looking to visit, you can set up price alerts using services such as Skyscanner, which can tell you when the prices drop and give you an email alert.


Flight Comparison Websites and Apps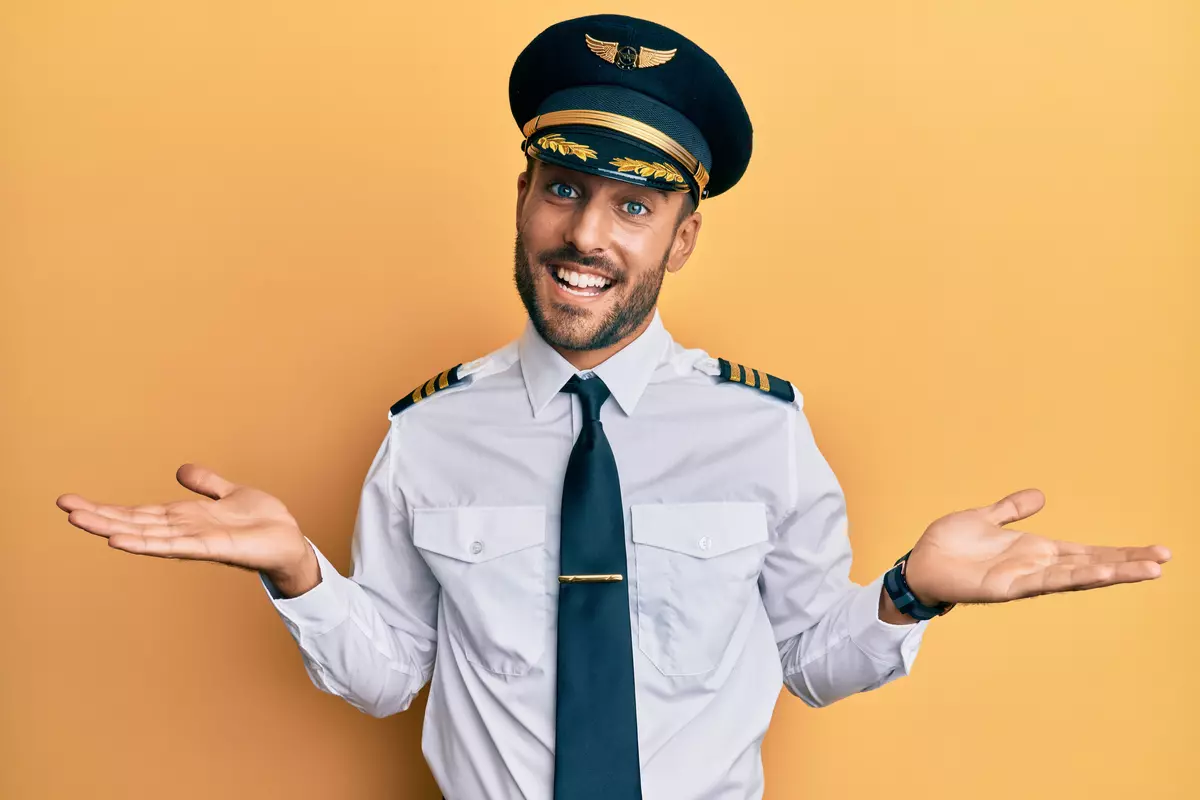 The best friend of a budget traveler. If you want to find the cheapest vacation spots to reach, then you should look to use comparison websites and services to make sure you aren't paying massive amounts for your travel.
If you are flexible on the days you can travel, then this is one of the best ways to save some money. Flight comparison websites and apps are everywhere. They get a commission from travel companies, so you can see why they would want to set up services like this. If you are looking to take a flight anywhere, we don't think you should ever go straight to the airline. Instead, look at flight comparisons to ensure you are getting the best possible deal. Some of these can search thousands of different flights and then bring back the very best options for you.
Naturally, if you are willing to fly at unsociable times and when others want to be in bed, then you might find some cheaper options, too.


Moving to A New House? Look Near an Airport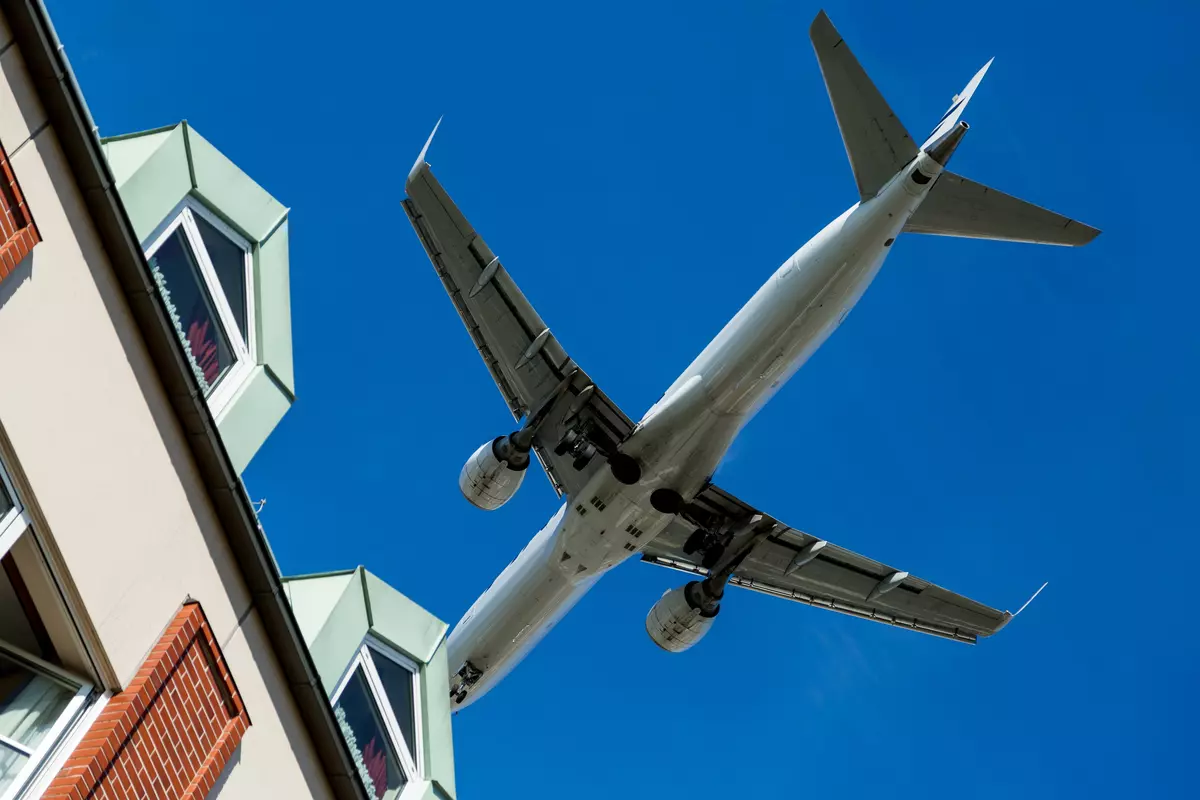 This won't apply to everyone, but some people are addicted to traveling the world. When you are looking at how to plan a budget for your travel, sometimes one of the most annoying costs is getting to the airport or leaving your car at a nearby car park. If you can live near the airport or get to an airport quickly on public transport, then it can truly save you a lot of money. It also means you can keep taking regular trips and not always worry about the fact you've got to find a way to get to the airport each time.


Plan a Budget and Stick to It When Possible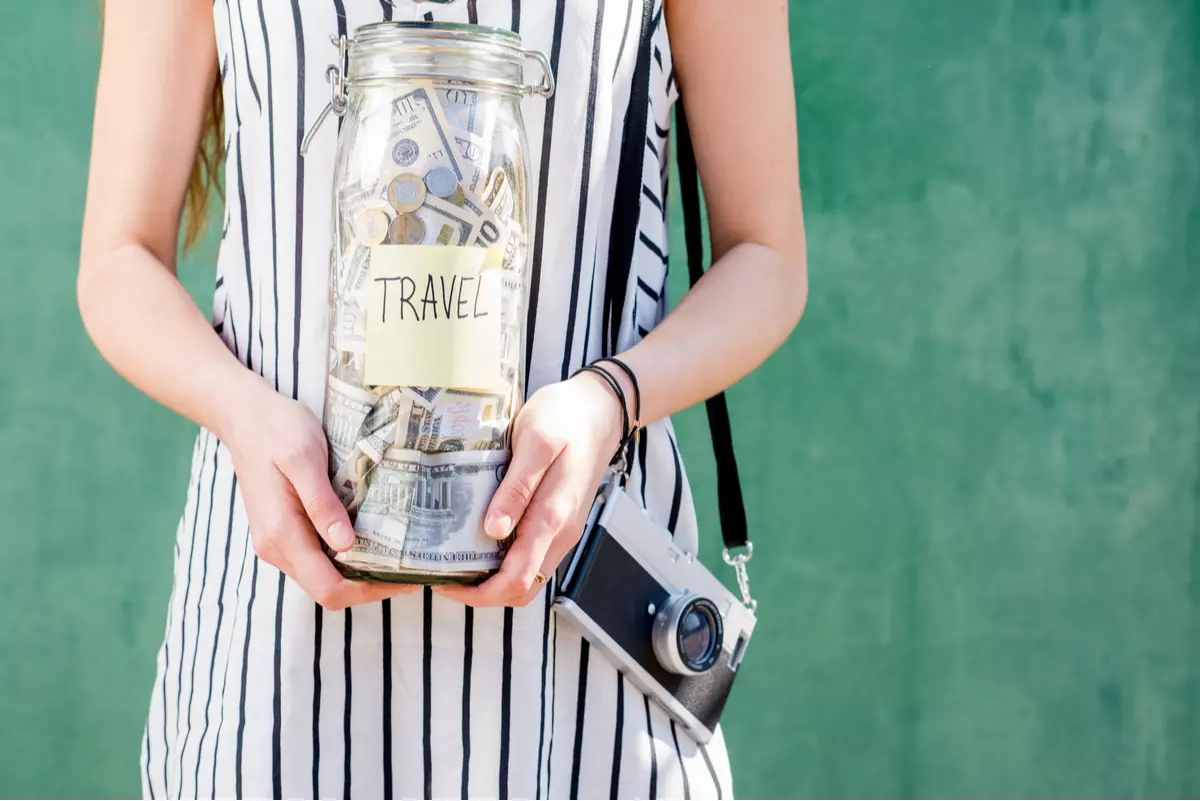 It's all too easy to lose track of the money you are spending when you go abroad. You might take a bit more of a "devil may care" approach. For some people, this is fine, but if budget travel is your priority, then you might not be able to go away again as quickly if you spend a lot on your first trip.
Knowing how to plan a budget is difficult when you are going abroad. How much do things cost? What will you need to take to spend? Luckily, there are some fantastic tools out there to help. We love Numbeo, a device that takes an average cost of loads of different items and shows you what they are likely to cost in other parts of the world. This can give you a better idea of how to make a budget for a specific location. Some of the things that it tells you are cutting costs of meals and public transport. You can even use this when researching cheap vacation ideas!
Some of us would rather have a lovely long vacation and the opportunity to explore, instead of having all the luxuries of life. So, making a budget and sticking to it can help you to ensure you don't overspend on meals or get carried away and blow your money when you should be keeping it for the next leg of your journeys.
Budgeting for travel doesn't sound like the most exciting thing to do, but it certainly could be an answer, and allow you to visit places that may otherwise be a challenge to afford.


Accommodation Costs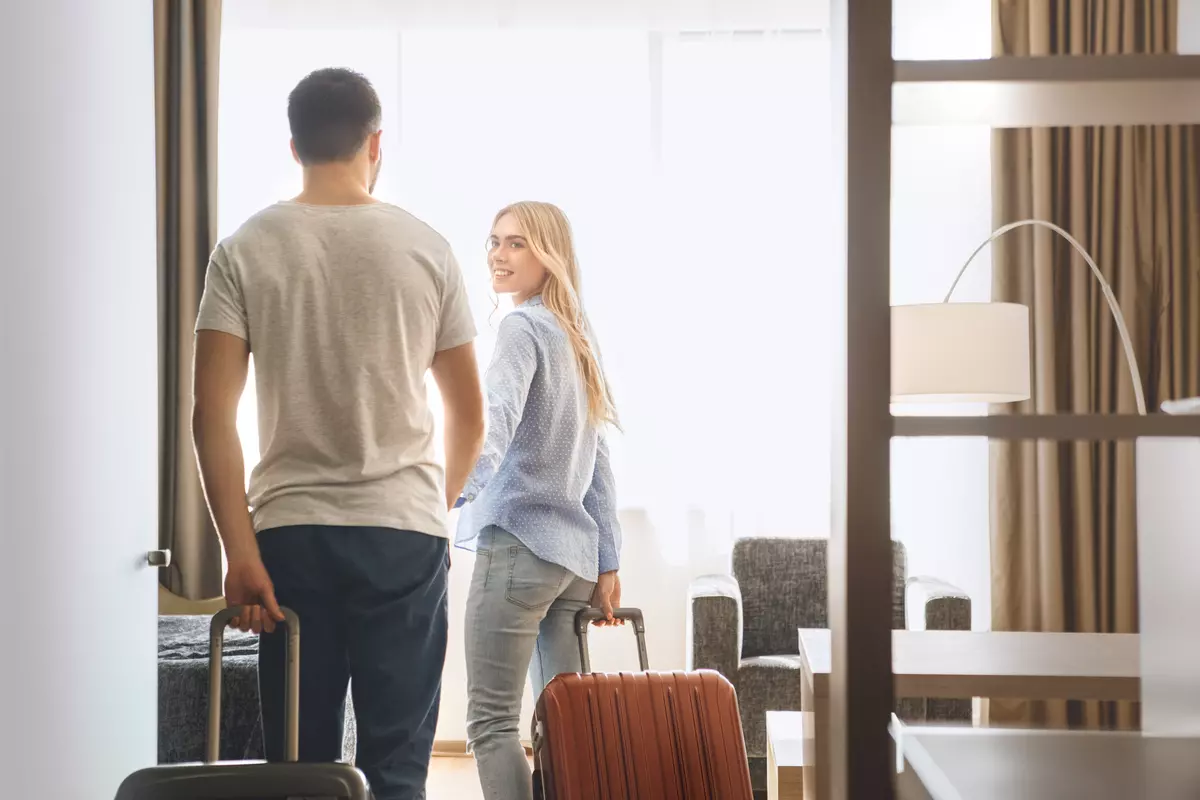 This is another of the significant expenses when traveling as you need somewhere to rest up, get washed, and safely stay overnight. There is a vast difference in the cheapest places to visit and the most expensive. Some people are all about luxury and happy to spend hundreds or even thousands of dollars a night on luxury hotels, but this is not necessarily the goal, and it is not what you should do if you are trying to save some cash.
Luckily, there are so many choices. You can look to find the most affordable place to stay and also to get a hotel or other accommodation at a high price. A lot of people who are young and decide to go traveling stay in hostels, which can be extremely affordable. Some hostels have 12 to 18 beds in a room. Naturally, there is not much privacy if you do make this choice, and it is not always an option for people. It's undeniably one of the cheapest ways to do things, and a lot of people enjoy the atmosphere and being around others who are experiencing the world in the same way.
If you need your place to stay with a private bathroom and a few more luxuries, then you can opt for a hotel that has a lot more to offer in this respect. You also have the choice between finding a hotel room and also finding a place that is available privately on Airbnb or similar. These can give you protection, but sometimes be cheaper. They're also the right solution if you are traveling alone, as you can rent a room rather than renting an entire place. You can also rent a more prominent position, so it is suited to large groups, too. If 8-10 people are traveling, you can find some exceptionally affordable options once you split the cost between you.


Keep Food Costs Low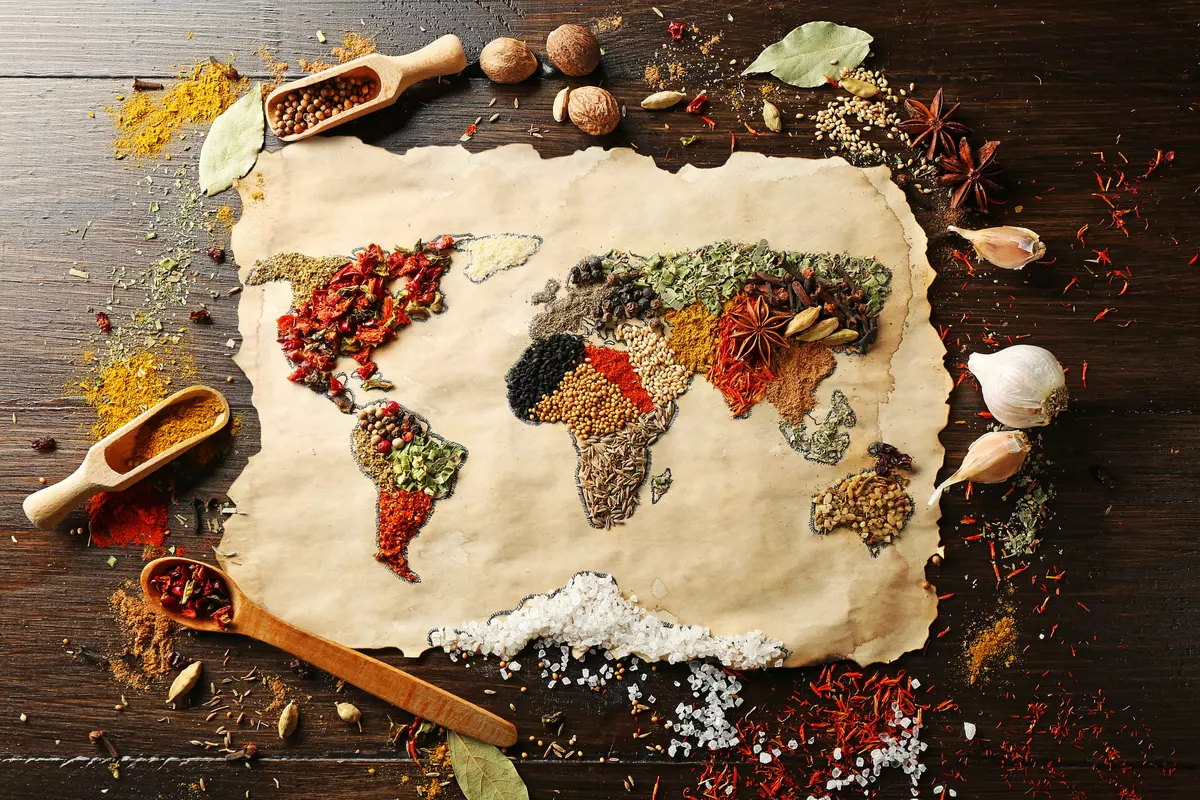 Everybody needs to eat! While traveling and making a budget for travel, you should think about how much you are spending on the basic need of eating. As an example, one of the best ways to keep your food costs low is to make food for yourself. If you stay in a rented apartment, then you might have the chance to make your food with a kitchen or kitchenette area, this can keep your food costs to the same as they are at home, or even lower in some cases. Simply stock up at the local supermarket, and you can cook your food rather than eating out.
If you do want to eat out, there are always a plethora of different choices on where you can go to eat and drink. One tip is to use TripAdvisor to read through people's reviews and to get an idea of the prices, so you don't end up at a restaurant you can't afford to visit. If you are particularly worried about it, then you can go to the specific website of the restaurant in question, where you might be able to look at the menu and make a plan.
Once again, it is a matter of preference whether you would instead go for cheap eats, make food yourself, or if you would just rather not spend on eating out. If you're dedicated enough to look around, you can even find places with specific offers and take advantage of these.
You don't always have to do this. It could be the case that you are looking forward to the food as a part of traveling, for instance, you wouldn't want to go to Italy and not try some of the cuisines. However, a bit of shopping around can save a lot of money.


Visit Family and Friends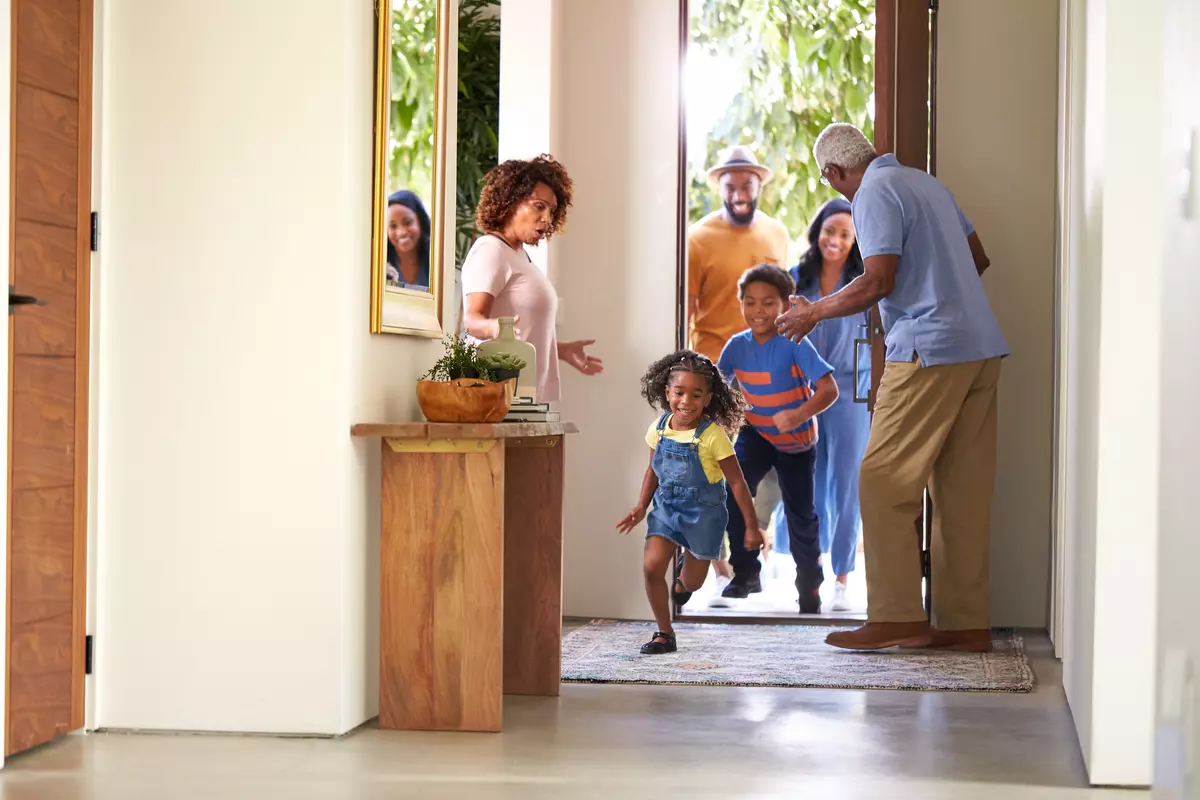 It depends if you have an option to do this or not. Many people have family and friends who are living abroad, and there is the opportunity to go and visit them, if they can let you stay on their couch then things will become much more affordable.
We live in an age where it is easier than ever to reach out to those you might have lost touch with, and often if they live abroad, they will be delighted to hear from someone from home and to catch up with you. Old school friends, for instance. It is a fulfilling way to travel, too, you might have been meaning to catch up for years and finally have an opportunity to do so. Don't treat your family as a free room, of course, but if you think they would be happy to see you, then there's no reason why you can't take advantage and go and stay.


Stay Off the Beaten Track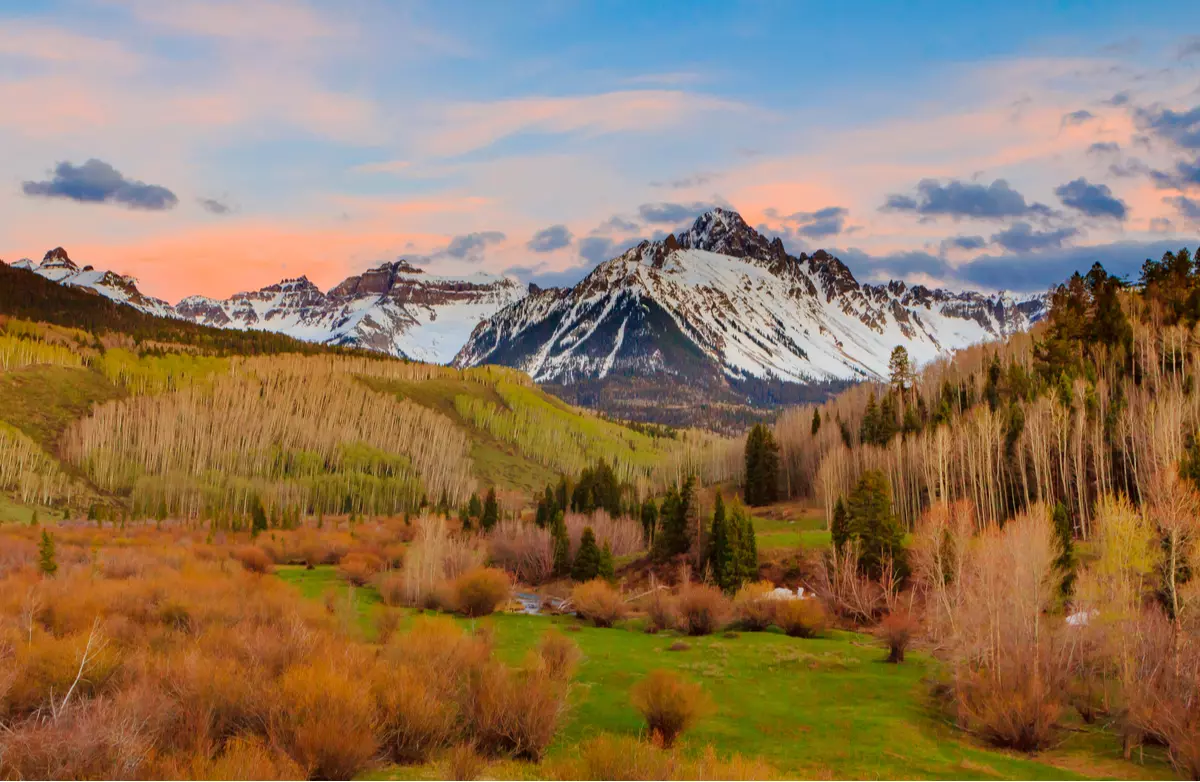 If you go to the tourist centers of the world then you might have to worry about people pushing up the prices. Go to some bars in a city center or a tourist resort and you might find that the prices have been driven up to target tourists who are ready to part with their cash.
An excellent way to ensure you still have a great time is to talk to locals and see where they advise against hanging out; these will usually be the places where you experience plenty of the culture and also get the prices that the locals enjoy. There's no doubt that in some parts of the world, unscrupulous bar owners target those who have come from abroad.
This is true of towns and cities, too. If you want to go to a specific capital city, then this is fine, but you can also consider second cities and smaller towns where the prices tend to be lower. Once again, you can use Numbeo and similar services to work out roughly what things will cost.


Stock Up and Save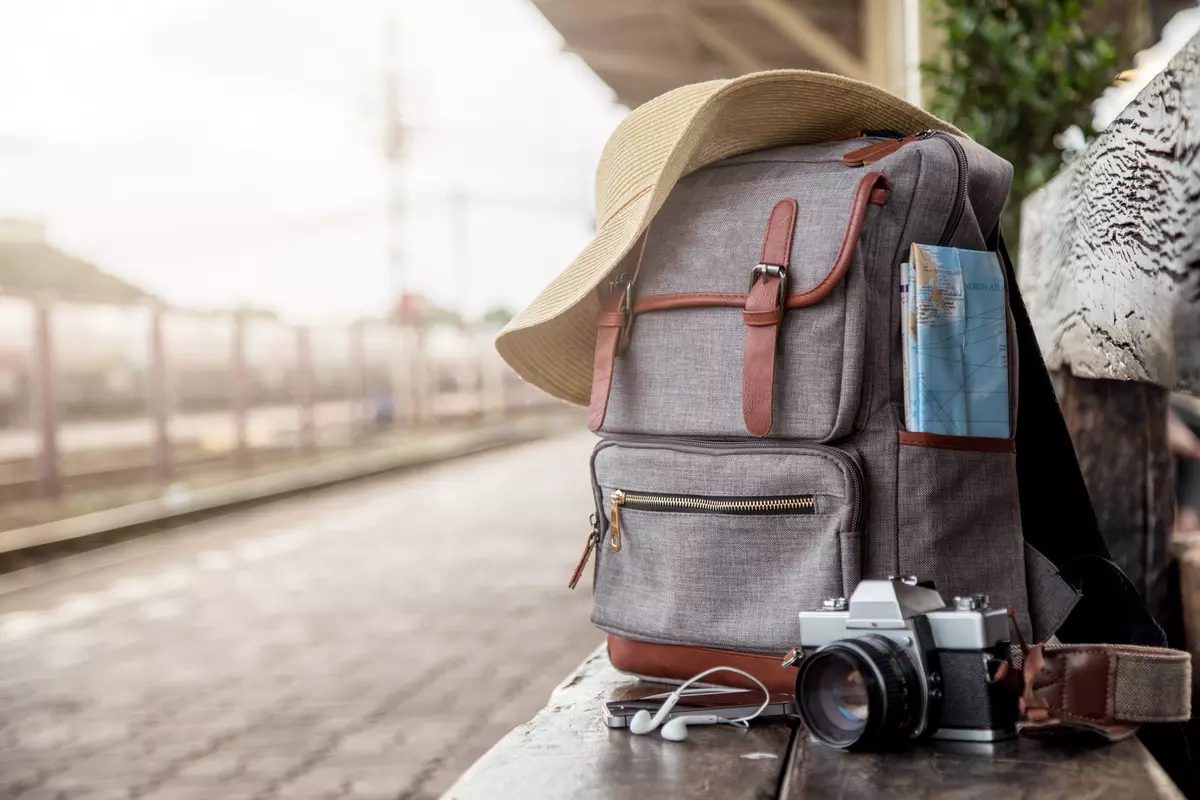 This is something people have historically done when traveling with things like cigarettes, alcohol, clothes, and perfumes. In some countries, they might be cheaper than they would be in your home country. Some people go on trips with an empty suitcase and then buy lots of things they know they would be spending more on in their home country.
If you can save money purchasing clothing in your home country instead of during your trip, that may be the wiser option. If you are going somewhere, you can save money on other items, which can offset the cost of traveling and save you money in some different ways. We're not suggesting spending hundreds on alcohol, and you should always check on the restrictions and tax laws to make sure you are doing it legally.


Travel in Groups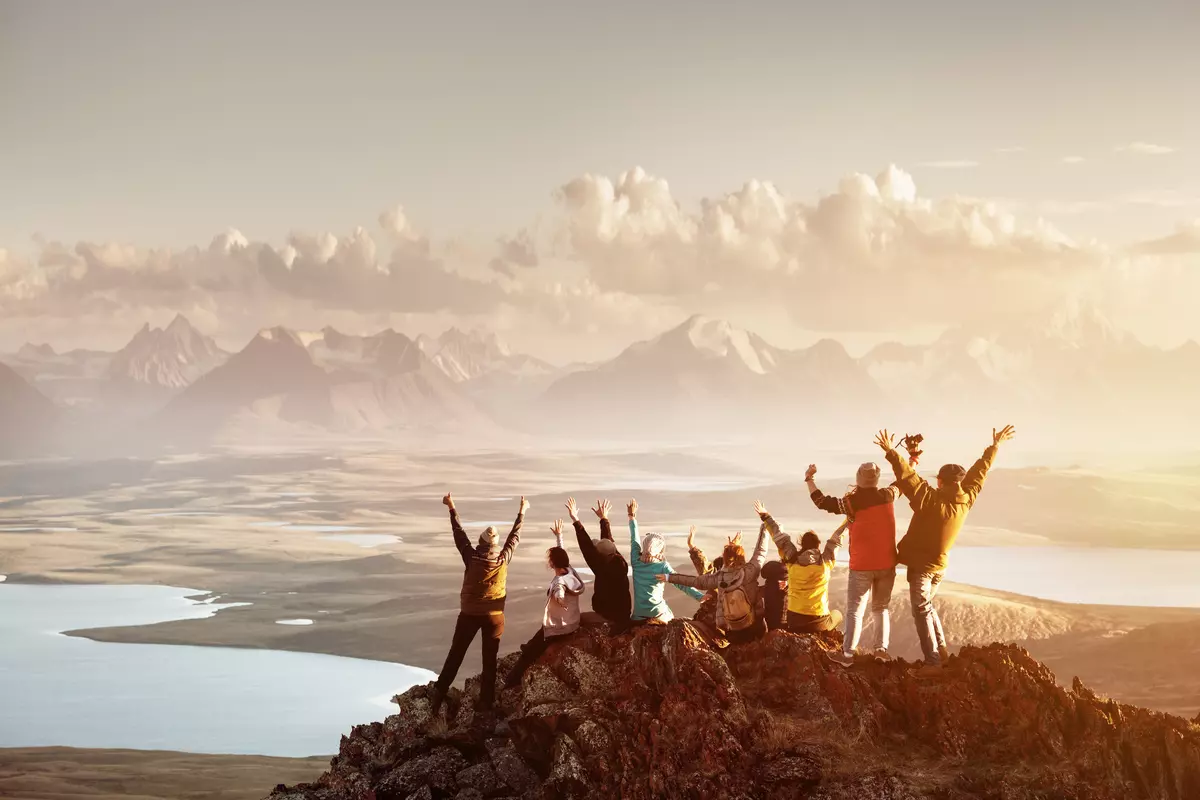 Going on a vacation in a large group can be a great way to lower the individual costs. Renting a villa or a place to stay on Airbnb can be cheaper, at least when worked out on a per person rate. This is especially true if you are sharing beds, as this can make things even less expensive per individual.
This can also make costs like Ubers more affordable as you split them between more people. It may not make a difference when it comes to air travel, but you might be able to save in other ways, like sharing a car to the airport.
Get inventive, there is a lot you can do to save money on transport and travel if you get a bit creative with things, and there are plenty of genius ways to use technology and intuition to save.