According to IBISWorld, the U.S. swimming pool cleaning services industry is worth $7.8 billion and is expected to increase by 0.9% in 2022. Given the numbers, starting a pool cleaning business seems promising. Plus, if you like to work outside and have a flexible schedule, a pool cleaning business might be right for you.
But there's a lot more to the job than working outdoors. For example, you need to register your business, get your tax ID, and obtain the necessary certifications and licensing required to start your business. If you are willing to put in the time to learn, continue reading this blog to find out how to start a pool cleaning business.
Get Your Pool Operator Certification (CPO)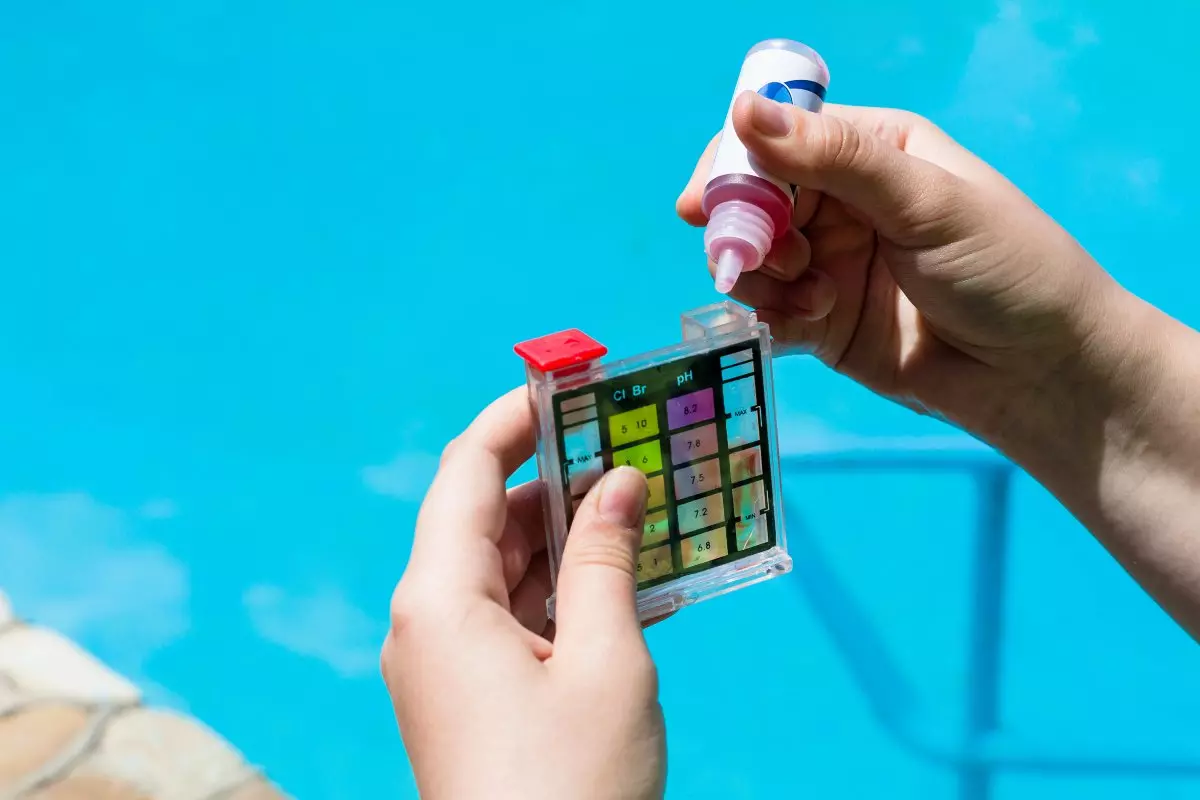 To start your pool cleaning business, you need to have hands-on professional pool cleaning experience. Therefore, you need to obtain a Certified Pool Operator (CPO) certification that provides training in water chemistry, mechanical operations, filtration, pool safety, and best practices. Even though some states may not require a certificate to operate a pool cleaning business, it will be highly beneficial to get the knowledge you need to offer a higher quality of service.  
Next, build connections with industry experts to give you the edge you need to succeed in the industry. Consider joining business meetups and attending trade shows to make those connections.
Lastly, continuing education is essential for any business. Therefore, it is best to stay updated with the latest techniques and standards in the industry to beat your competitors. Keep an eye out for the latest products and read magazines that cover the newest swimming pool technology.
Do Your Research and Determine Your Service Types and Pricing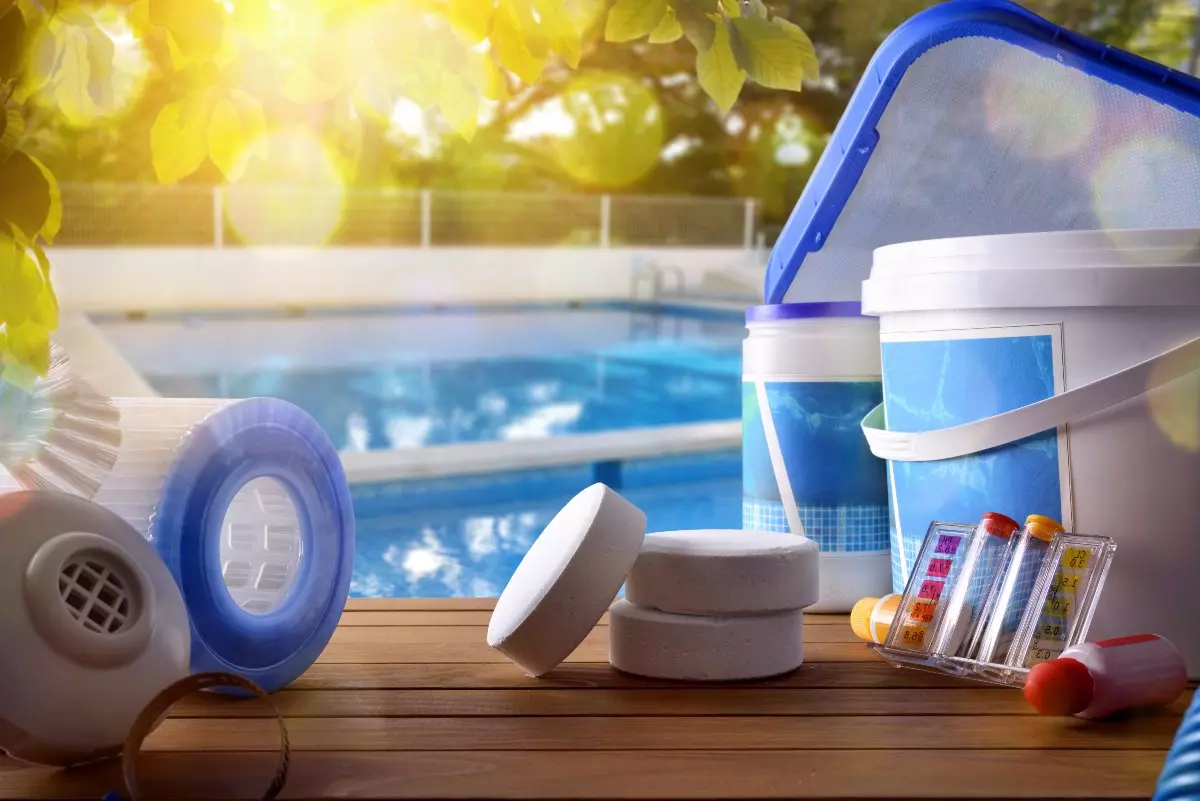 Now that you have the necessary experience under your belt, it's time to research and plan your pool cleaning business. First, consider the startup costs. Depending on the pool care services you want to offer, your initial capital can range from $2,000 to $7,500 to get your business off the ground. A significant portion of your capital will go toward equipment, such as:
Professional pool cleaning equipment (leaf rakes, water testing kits, brushes, hoses, skimmers): $1,500 to $2,000
Cleaning supplies (chemicals and filter cleaners): $500 to $1,000
Van or truck: $5,000 to $10,000
Insurance and permits: $500 to $1,000 per year
Marketing: $500 per year
Now, think about how much you will charge for your services.  If you are wondering how much pool cleaners make, pool service companies charge between $80 to $100 per hour. You could set your prices as high as $200 per hour if you also offer pool maintenance and repair.
Let's say you would like to generate $20,000 in monthly revenue. At $100 per hour, you will need to work 120 hours every month. Therefore, you will have to book around 30-to-35-hour bookings per week to achieve your revenue goals.
Then, decide whether you want to start a pool cleaning business on your own, with a partner, or with a team. While it may be tempting to offer a plethora of services, consider your strengths and areas of expertise when deciding the type of services you want to provide. Meanwhile, consider whether you would be working full-time, part-time, or seasonal. Finally, think about your target customers. Would you offer your pool services to commercial clients, residential clients, or both?
Research Your Competitors
After determining your service types and pricing, the next step is to identify your competitors. Therefore, research your competitors and educate yourself on the products and services they offer. Assess their strengths and weaknesses to help you develop a strategy to compete with them and create better service offerings and exclusive features to attract more clients. Moreover, researching your competitors will help you identify market gaps and present you with the opportunity to fill them.
Write Your Business Plan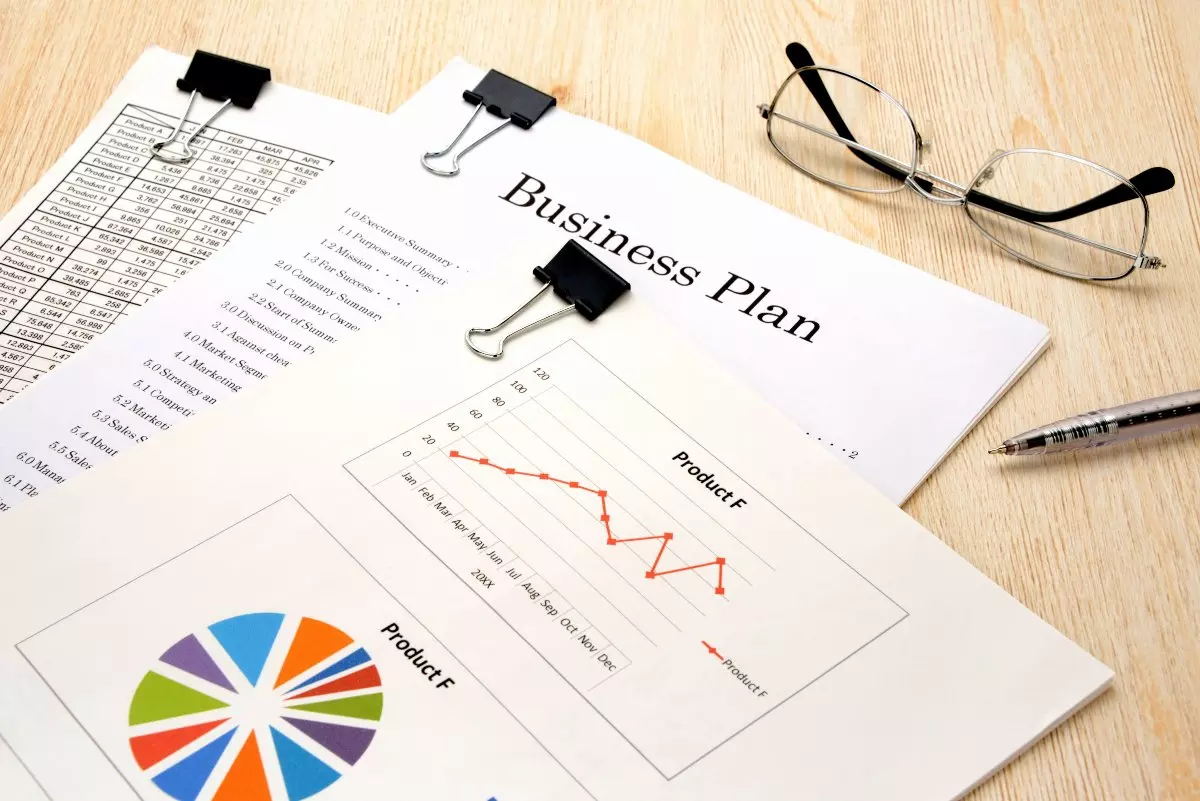 A business plan is a document that defines your company's objectives and serves as a roadmap to achieve them. A business plan is also an important tool to increase your chances of qualifying for a business loan from the bank. A business plan is composed of the following sections:
Executive summary: This section includes a brief overview of the business plan.
Business overview: This section details an overview of the company, its vision and mission, ownership, and corporate goals.
Product and services: Describe your pool cleaning services in detail.
Market analysis: This includes assessing market trends, prospects for growth, and conducting a strengths, weaknesses, opportunities, and threats (SWOT) analysis.
Competitive analysis: Analyze your competitors and assess their strengths and weaknesses.
Sales and marketing: Develop sales and marketing strategies and examine your Unique Selling Propositions (USP).
Management team: Write an overview of the management team detailing their roles and background.
Operations plan: Write your company's office location, equipment, and other logistical details.
Financial plan: Declare three years of financial planning, including startup costs, break-even analysis, cash blow, profit and loss estimates, and balance sheet.
Appendix: Any additional business-related documents.
Register Your Pool Cleaning Service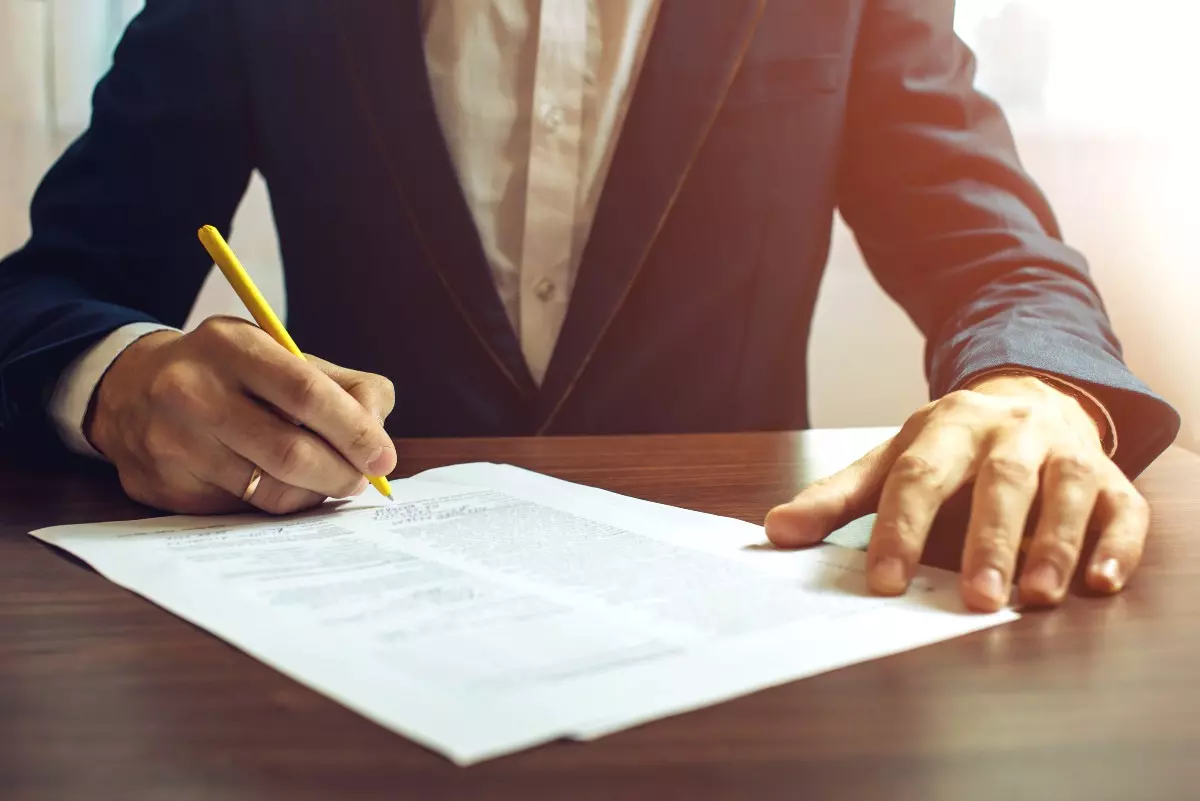 To operate your business legally, you must register it with your local and state government. However, the process of registering your business differs depending on the state you operate in, and it is best to check with the U.S. Small Business Administration (SBA) to figure out how to register your business.
You can register your pool cleaning company under different business structures. The structure you choose for your business impacts your taxes and registration requirements. The four main options for a pool cleaning business are the following:
Sole proprietorship: A sole proprietorship is the most common structure for a pool cleaning business because you may be the only person working for the business in the beginning. There is no legal distinction between the company and the owner with this business structure. This means that you can keep all the profits but will be personally liable for all debts.
Partnership: Forming a partnership is like a sole proprietorship. However, instead of one owner, there are multiple owners called partners. The partners share the profits and are personally liable for all losses.
Corporation: When forming a corporation, the business is a distinct entity, and the owners are not personally responsible for the company's debts. They take profits through shareholder dividends and pay a corporate income tax rate on any gains.
Limited Liability Company (LLC): An LLC is another common structure for a pool cleaning business. It combines the characteristics of a corporation and sole proprietorship or partnership. The company is a distinct entity, and the owners are not personally liable for debts. On the other hand, an LLC doesn't pay taxes at the business level. Instead, the income passes through the owner's personal income tax return, avoiding the double taxation of a corporation.
Register for Taxes
After registering your pool cleaning service, the next step is to get your Employer Identification Number (EIN) to pay taxes. You can file for your EIN in multiple ways, such as online, by mail, or by fax. Consider visiting the IRS website to learn more.
Note that you can use your Social Security number as your EIN if you have chosen to operate as a sole proprietorship.
Your tax ID is also required to open a business bank account and apply for licenses and permits.
Get Your Contractor's License
You are not required to get a contractor's license to start your pool cleaning business. However, you are legally required to be licensed as a contractor in most states if you will be conducting repairs costing over $500 per pool. However, obtaining a license is quite expensive, costing over $2,000. So, if you choose to focus solely on pool cleaning services and avoid any repair work, you'll be fine without a contractor's license. Nonetheless, do consider getting one to have the edge over your competition.
Get Insurance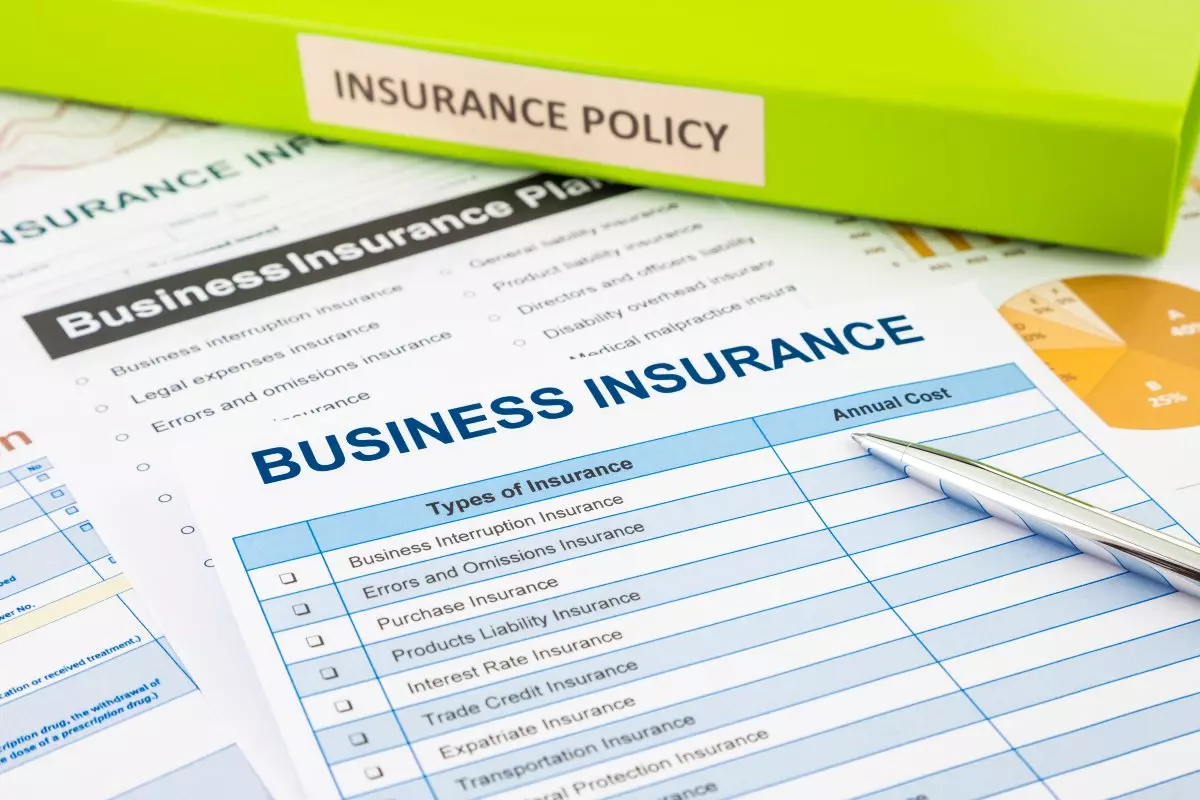 Business insurance protects you from unexpected events that may have a devastating impact on your company. Even if you registered your business as a corporation or LLC, getting business insurance can give you extra protection. Here are some types of insurance to consider:
General liability: General liability insurance is the most common type of insurance. It can cover property damages and bodily injuries resulting from your products, services, and operations.
Business property: Business property insurance protects your property, equipment, and supplies in case of unexpected accidents or tragedies like fire and theft.
Equipment Breakdown Insurance: This type of insurance covers the cost of replacing or repairing equipment that has broken due to mechanical issues.
Worker's compensation: Worker's compensation provides compensation to employees injured on the job.
Commercial auto: Commercial auto insurance protects your company-owned vehicle.
Professional liability: This type of insurance protects against claims from clients who state they suffered a loss because of an error or omission in your work.
Open a Business Bank Account
Consider opening a business bank account to separate your business and personal finances. By doing so, you can easily track your business transactions and keep your bookkeeping accurate and up to date. Tax preparation is also easier with a bank account dedicated to your pool cleaning business. It also helps keep track of business expenses and liability and proves the legitimacy of your company. Additionally, a business account can come in handy when you need a loan from the bank.
Opening a business bank account is quite simple. Bring in your EIN, articles of incorporation, and other legal documents to open your new account. For more information, inquire at your preferred bank to learn more about their rates and features.
Offer Exceptional Customer Service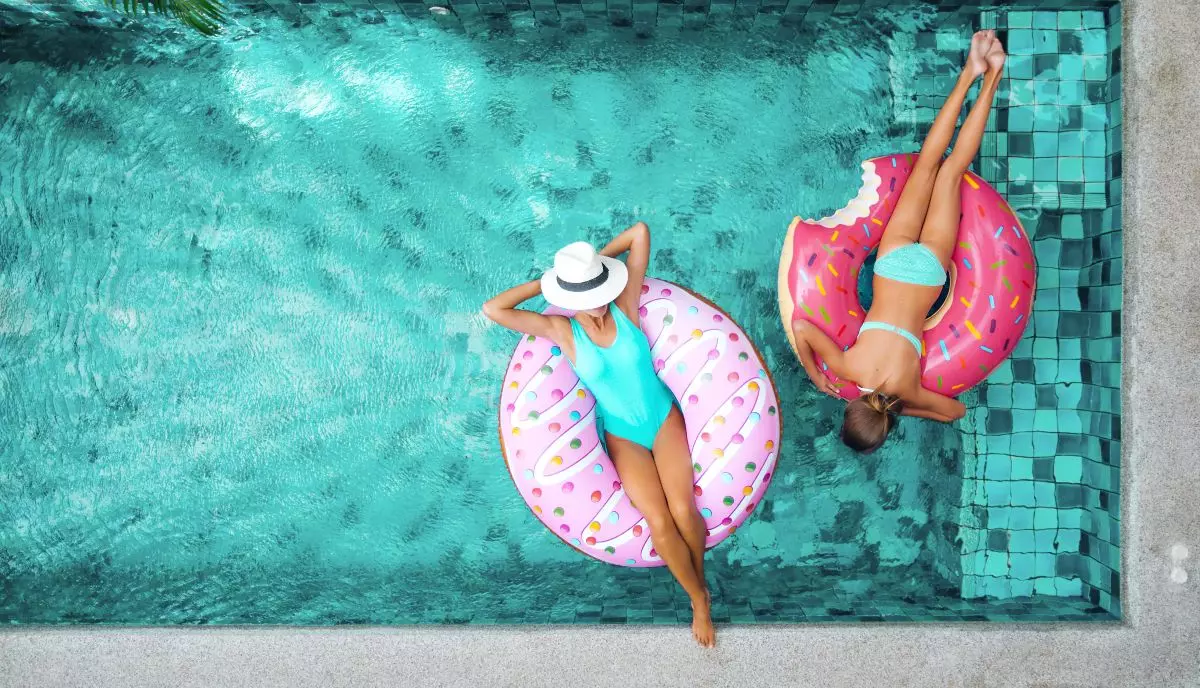 You are finally ready to start providing pool cleaning services to your clients! But first, you must think of ways to keep them happy and ensure they will stick around. The most effective way to make sure your clients will stay loyal to you is by offering exceptional customer service. Additionally, in today's digital world, one negative customer review may damage your business's reputation and customer base.
Consider the following tips to offer excellent customer service:
Always be on time
Communicate with your clients before, during, and after cleaning their pools
Educate your clients
Offer tailored services
Choose quality over quantity
Market Your Pool Cleaning Business
Marketing is essential to spread the word about your pool cleaning business among potential customers. That's why businesses use different marketing strategies to reach as many people as possible to increase business profits. Here are some practical ways to market your pool cleaning company:
Business listing: Get your business listed on local search directories such as Google My Business. With Google My Business, potential customers can easily find you on Google's web search results when searching for pool maintenance businesses nearby. They can also get in touch with you, see reviews from past customers, and check photos of your work. Therefore, make sure that your contact information is up to date and encourage your clients to post positive reviews of your work online.
SEO optimized website: Set a budget for your company's website and optimize it by adding keywords relevant to your industry, such as "pool maintenance near me." With SEO, your website can be listed on the first page of a web search result, significantly increasing the chances of people finding your business when searching for pool cleaning services. Again, make sure your contact information is up to date.
Printed materials: Consider printing business cards, flyers, door hangers, and postcards to hand to businesses or people in your target demographic area who own pools.
Sum-Up
After reading this blog, you have all the necessary information to start your pool cleaning business. First, you need to gain first-hand experience in the industry, make connections, and obtain the required certifications. Then, you should register your business, get your contractor's license, and open a business bank account to separate your personal and business finances. Finally, offer exceptional customer service to ensure your customers will stick around and watch your pool cleaning business grow.